How does a decadent ceremony on the edge Lake Como sound? Your hard work being recognised by a panel of academics, distinguished members of the press, and an illustrious board of experienced academics? Register your designs now at competition.adesignaward.com and you could be stood on the banks of that famous Italian lake.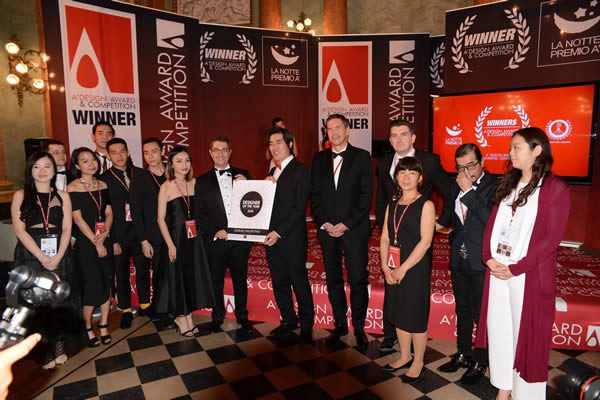 An international competition with international credentials, the A' Design Awards offers its winners unrivalled benefits and unique opportunities: comprehensive publicity, PR opportunities, inclusion in the award's annual hardcover yearbook of best designs, a 3D-printed trophy, global recognition within the industry, a position on the prestigious world design rankings for your country, and designs exhibited in Italy at the temporary MOOD Museum of Design.
Wherever your creativity and expertise lies in one of countless fields—such as Design Quality and Innovation; Textiles, Fabric, Textures, Patterns and Cloth Design; Beauty, Personal Care and Cosmetic Products Design; Wearable Technology, Futuristic Design; and Photography and Photo Manipulation Design—with over 100 main categories and many more sub-categories, it's fair to say that there are no confines here; the A' Design Awards instead celebrating all manner of design talent from around the world.
With submissions for its 2017—2018 edition still open, you have until 28 February to register your work and be in with a chance of being crowned a winner at the prestigious Lake Como bash in April. A' Design Award has enjoyed a wealth of inspiring submissions, and crowned so many deserved winners—do you have what it takes to stand toe to toe with creatives like these? We'll announce the results on 15 April so go-on, do yourself a favour, and take the plunge. Enter your design today.