Asian-inspired cuisine, local produce, and a good ole pub garden combine to make Clerkenwell's The Gunmakers, one of the best takeovers in a while; the cocktail gurus behind drinks agency Sweet&Chilli and hip London Bridge cocktail den Nine Lives appointing Chef Madison Duffy to head the kitchen, collaborating with local DJs and Shoreditch gallery Beautiful Crime along the way.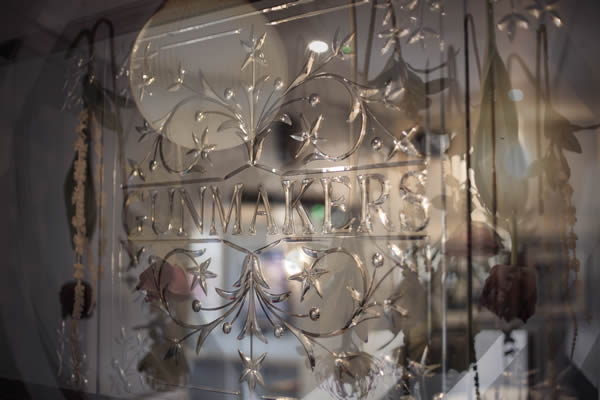 Retaining many of its original features, the historic Victorian venue is also home to the Gun Club — run by Tim Whiting, it is a hair studio cum barber shop complete with its own bar. On arrival, clients are treated to a cocktail to sip among exposed brick walls, lashings of foliage, and barbershop pieces from a bygone era.
Back down the ramshackle spiral staircase, the Gunmaker's Living Room — adorned with antiques and inviting chesterfields — is the perfect spot for private soirées and small events; DJ Nicola Robinson spinning a curated playlist (might we recommend a spot of Haircut 100?) guaranteed to see hip young things bopping from early evening to late night. The food, which has been designed to share, is dependent upon season and what can be sourced locally. Having worked previously at Wright Bros and Brooksby's Walk, Duffy impresses with dishes like ox tongue spring roll with chilli jam, and crispy pig ears with nori.
Located amid Clerkenwell's myriad of noted restaurants, The Gunmakers is a cut above most; a hidden gem well worthy of being sought out.