A sense of true originality and bags of character permeate throughout The Sandman, making the Santa Rosa hotel a real hit with a broad spectrum of contemporary travellers. Whether passing through the Californian city or exploring its surrounds, on business or seeking pure pleasure, The Sandman's rooms — minimalist whilst stylishly considered — make it hard for you to want to leave.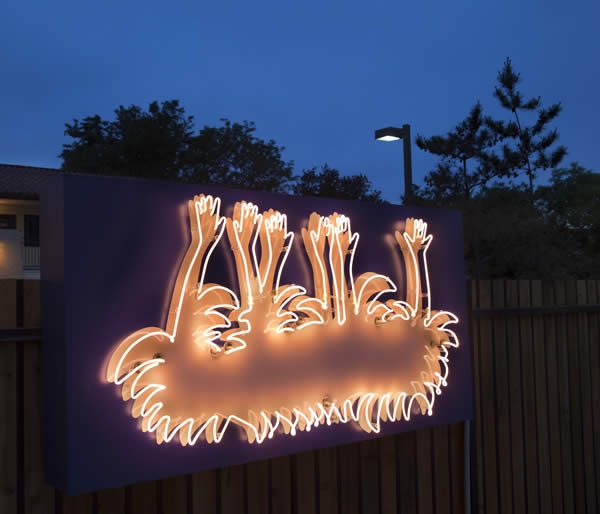 Spacious and decked out with some top-notch furnishings and amenities — Christopher Naefke custom-made side tables and benches, Faribault blankets, and Malin & Goetz lotions to name but three details — tasteful design touches are a reflection of the casual ambience of Sandman's local area. The hotel's communal spaces are a riot of offbeat design pieces and retro flair that celebrates Americana and the heritage of life on the open road.
A throw-back motor lodge of sorts, and inspired by Spanish Mission Revival buildings seen throughout California, The Sandman also boasts an outdoor pool, pool house and hot tub. Set against native landscaping, it's a luring spot to enjoy a cocktail or glass of wine from Sonoma County; one of the most renowned wine regions in the world on the hotel's doorstep. New York City-based group Studio Tack headed up the design and branding, and in the name of bringing a spirited hotel to an area that can often be a little too serious, they put together a skittish visual language that owes more to midcentury comic books than it does overused modern trends.
Sipping morning coffee in Sandman's light-filled lobby with its quirky touches and floor to ceiling windows, looking out over native Californian plants, is quite the treat for design fans; Studio Tack's assured work a backdrop for the Santa Rosa hotel's puckish spirit. Mister Sandman, brought you a dream.