Exploring the mantra that 'everything old becomes new again', Tales of Endearment is the debut publication — a collection of photos and stories — from Belgian-born writer and photographer Natalie Joos; founder of the celebrated website of the same name, an outlet enabling her to share her passion for vintage and fashion.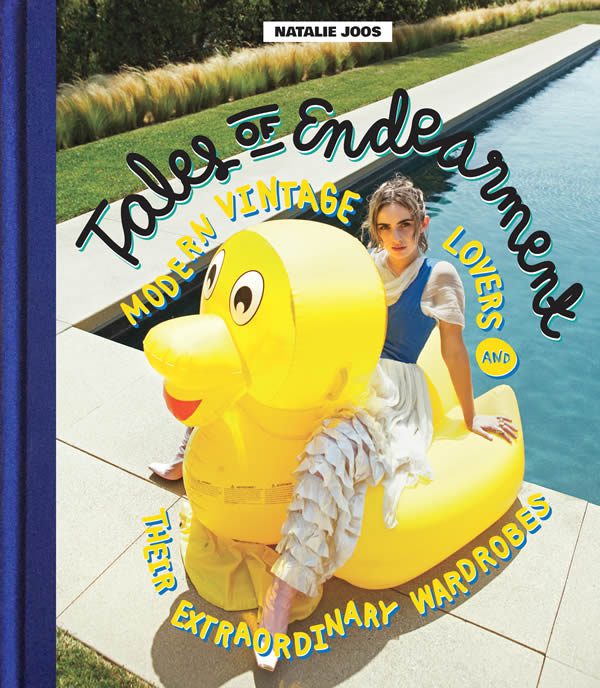 Published by Brooklyn-based culture publisher powerHouse Books, the whopping 256-page hardback features quite the who's who of vintage style as explained through the filter of the unique ladies and gentlemen who consume and collect, wear and adore their singular vintage aesthetics — champions of vintage who are united by a truly eternal passion for fashion regardless of class or status.
Broken down into individual 'tales' that reveal a common motivation, the book looks at everything from 1970s rock and roll t-shirts to Edwardian mourning jackets; mod suede skirts to one-of-a-kind accessories; showcasing a collection of hardcore vintage connoisseurs, historians, collectors, sellers, enthusiasts, and aficionados — Joos handpicking each and every one from her far-reaching circle of friends, travelling to photograph them at their homes or inspirational locations.
An inimitable collection of yesterday's colours, shapes, prints, and patterns that have been passed on to become today's trends, Tales of Endearment: Modern Vintage Lovers and Their Extraordinary Wardrobes is an essential purchase for anybody with a passion for individualistic style and flair.