Currently showing at Nottingham Contemporary, States of America: Photography from the Civil Rights Movement to the Reagan Era is the centre's first group exhibition dedicated to photography, and it's a whopper.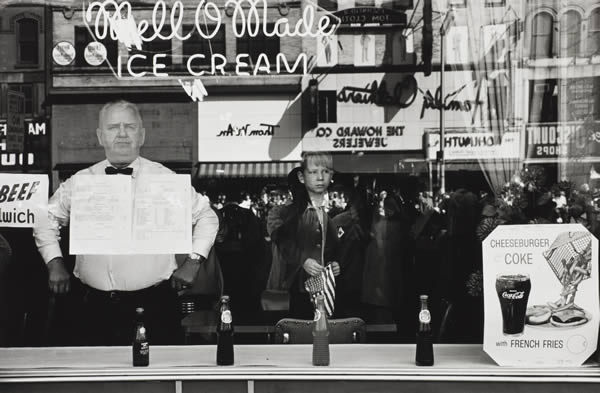 Bringing together almost 250 works from the collection of the Wilson Centre for Photography, including those from iconic names like Stephen Shore, Mark Cohen, Bruce Davidson, Bill Owens, Joseph Szabo and Diane Arbus — the exhibition spans three decades from the 1960s to late '80s, and explores tectonic shifts in American society and politics; from its crumbling city centres and the dramatic decline of industry, to suburban sprawl and the onset of mass advertising.
Fuelled by an emotive and visually arresting period in the history of the United States, the work of these pioneering photographers represents a seminal moment in art history. Focussing on this groundbreaking generation of photographers, who experimented with innovative approaches to documentary photography and whose contribution to the discipline may never be repeated, States of America — one of the UK's largest overviews of North American photography in recent years — continues at Nottingham Contemporary until 26 November.