What defines that most exceptional of English gentlemanly spirit? Is it his class, his style, or his persona? Can a gentleman be defined simply by the act of wearing a three-piece suit and Oxford Brogues, or is it a characteristic from deep within? There's a saying — 'you can buy fashion, but you can't buy style' — so is it fair to say then, that a true gentleman's dress sense is simply an extension of his persona and classic appearance?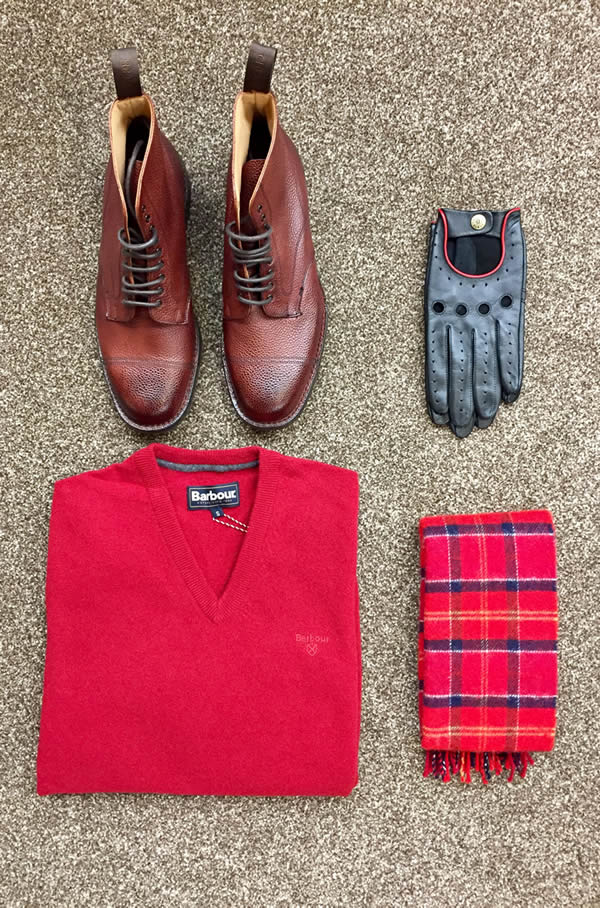 The signature look is difficult to define, as is individual perception. After all, is your preferred Englishman a James Bond character, the loveable Mr. Darcy, or dapper David Beckham? Each example so very different from the other, yet each united by the same quintessential essence of British charm.
As a purveyor of fine garments and footwear, Latvian-born Michail Bolohs had always struggled to fulfil his stylish desires, until a move to Northampton in 2004 opened up a whole new world for him and enabled him to finally hone his favoured look: the English gent. With an abundance of shoe factories on his doorstep, Michail would occasionally treat himself, post his purchases to Facebook and become an accidental muse for his friends and followers. The following years saw his hobby turn business, and eventually English-Brands.co.uk — a shop featuring archetypal British fashion brands — was born.
Collaborating with premium British brands through the website, many of them dating back more than a century, English-Brands.co.uk offers a selection of high-quality apparel, footwear and accessories for both men and the ladies. Bolohs combines his skills as a buyer and his keen eye for fashion to select the best from brands like Vivienne Westwood; Fred Perry; and Paul Smith alongside more affordable options from Barbour, famed for its British heritage; TUSTING, leather goods manufacturers; and Northamptonshire-founded boot maker, Joseph Cheaney, which leads me to believe that our English gentleman can in fact be many things.
Wellington boots, quilted jacket and cap for a stroll through the countryside; suited and booted complete with the finest leather briefcase for a trip to the city; dressed casually in a well-fitting pair of jeans teamed with a shirt, jumper, scarf and messenger bag to enjoy a British ale in a quintessential British pub … our gentleman defines himself; English-Brands.co.uk dresses him.