Oil painters commissioned to reproduce Western masterpieces in their hundreds; the 50 square mile manufacturing district of Shantou in which many of the world's bras are made, countless businesses dedicated to a single element; Shenzhen's curious 'replica park', Window of the World; mega-malls and wedding photo studios that provide crass European backdrops. In China, Impossible is Nothing.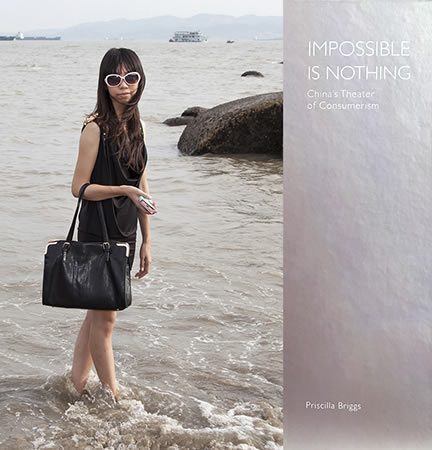 Minneapolis-based American art photographer Priscilla Briggs spent six years traversing the rapidly changing capitalist landscape of the technically communist country, six years observing the juxtapositions of a people obsessed with Western influence. "[Briggs] captures the allure of Western capital to Chinese society," writes curator Susannah Meyer in her foreword for the artist's debut monograph, "the paradoxical desire to simultaneously fit in and stand out, and the promise that owning is achievement."
Rejecting the traditional values of the Chinese Communist Party, a consumer class has exploded in recent years — a huge section of the world's largest country population now devoted to the symbolism of luxury and values of consumerism; Impossible is Nothing collating Briggs' six years of studying this intersection of East and West. In an accompanying essay by Rob Schmitz, the award-winning journalist describes China through Briggs' lens as "a land momentarily frozen between countryside and frenetic metropolis … wherever they look, Chinese consumers and workers in Brigg's photographs are surrounded by slick romanticised imagery of the West — environments of pure exotic aspiration. Mao himself is relegated to a ceramic figure at an antiques shop … "
Priscilla Briggs's Impossible is Nothing: China's Theater of Consumerism is available now, published by Daylight Books.