Aptly named, the Truck Bar is located within the Brookvale HQ of the 4 Pines Brewing Company — and is a fun, casual space amid the brewery's shiny steel tanks; offering fresh food, tours, entertainment and oodles of craft beer goodness.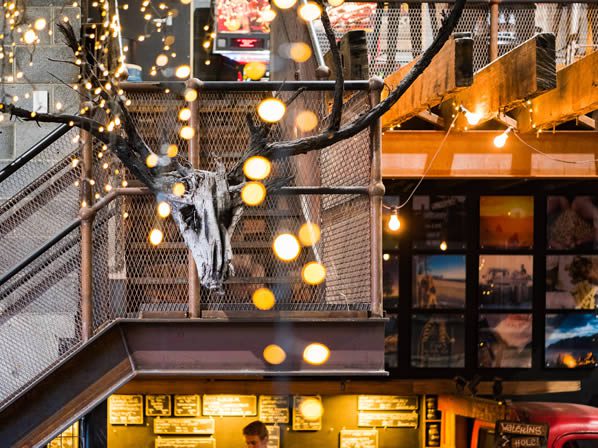 In fact, with 21 taps to choose from — the largest selection at any of the brand's bars — you can dive straight into a glass of anything from their straight-up core collection (Kolsch, Stouts, Indian Summer Ale, and Pale Ale) to some of the brewery's more challenging offerings, in the shape of their Keller Door releases, which allow its brewers to unleash their creative talents and produce beers that contribute to the evolution of Aussie craft brews.
Naturally, the whole affair looks bloody good fun, the eponymous bar made up from a 1960s Dodge pickup and piloted by the resident taxidermy pig, Porks Alot. Leave your pretensions at the front door and unwind into the role of a truck drivin' son-of-a-gun. Feeling peckish? The Food Shack offers a short but sweet menu to keep hunger at bay, with salt beef buns; hot pies; burgers; and buttermilk chicken … or in other words: beer fuel.