Having penned books on Japanese culture, art and crafts, Manami Okazaki has turned her attention to fashion with the upcoming release of Creative Sole: Japanese Sneaker Culture; a publication that focusses on Japan's prolific presence in sneaker culture the world over, presented in an image-heavy 208-page hardback tome.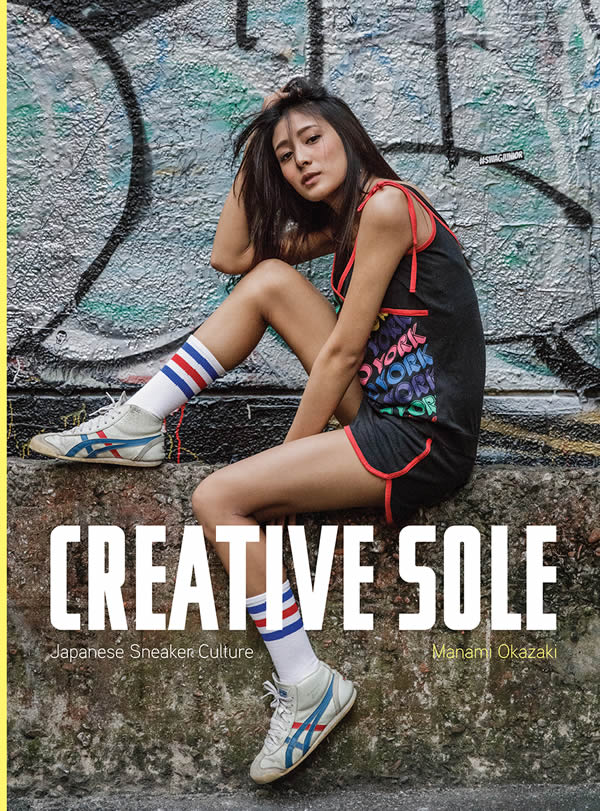 Although latecomers to the sneaker market, today theirs are some of the most sought after — brands like Onitsuka Tiger (later rebranded as ASICS, but retaining a vintage line sold under the old name) and collaborations with big-name design talent; think BAPE, Takashi Murakami, Hello Kitty and Comme des Garçons.
Creative Sole: Japanese Sneaker Culture profiles some of the country's hottest designers, collaborators, artists and makers — those who infuse their creative energy into the multi-billion dollar industry, producing covetable and cool sneakers that warrant gallery space as much as insoles.
There's over 350 photos to peruse here, and nostalgia 'kicks' in as readers can recognise and reminisce over classics like the Reebok Instapumps (2008 updates of the original mid-'90s favourites); several interpretations of the iconic Nike Air Max '95s; and vintage adidas Rod Lavers. Museum-worthy rarities, vintage oddities, haute couture collaborations and high-art makeovers make up many more of the fascinating visual insights bound inside.
Interviews, insights and a kicks glossary add depth to the book, whilst quotes like "if there was no Air Max 95, there would be no sneaker culture either," from mita sneakers' creative director, Shigeyuki Kunii reinforce the importance of the classics on contemporary culture.
Creative Sole: Japanese Sneaker Culture by Manami Okazaki is published by Kingyo Limited, and available in stores from August 15th. In the meantime, get your hands on a pre-release copy at Maki23.com