Neighbourhood restaurant ATLA is giving New Yorkers a homely place to eat, drink and unwind, from morning through to night; a private dining room the starting point of the concept behind this new NoHo gem.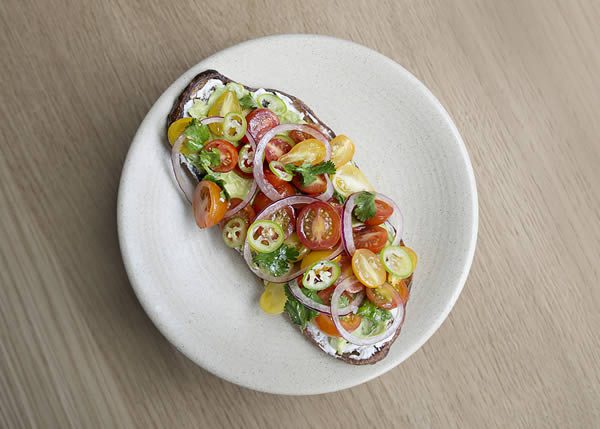 The name and concept is derived from the Aztec symbol ATL-TLACHINOLI, and embodies the joining of two opposite elements — fire (food) and water (drinks) — the Mexican-inspired menu at ATLA presenting fresh, healthy fare alongside a choice of cocktails, mezcales, wines and beers.
The less-formal sibling to Enrique Olvera's Cosme restaurant, ATLA was designed by architect Alonso de Garay and interior designer Micaela De Bernardi; who looked to Olvera's culinary language when conceiving the concept. Vegetation was used to bring the space to life, bringing the outdoors inside (seasonal outdoor seating is available), and terrazzo tiling, solid wood furniture and dark painted exposed brick walls suggest a Mexican patio typical of early Acapulco architecture.
With dishes like ranchero eggs or guacamole toast to start the day, and healthy dollops of ceviche, steak tartare and enchiladas to end it, it's easy to see why New York's food critics are already calling out ATLA as a name to watch.