Having successfully raised money for The Hepatitis C Trust through annual secret postcard auctions, the Art on a Postcard project has decided to hippy hippy shake things up, with somewhat of a musical approach this year.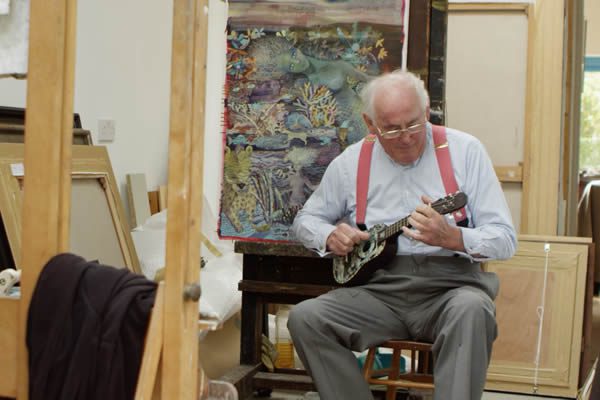 Inspired by artist and ukulele enthusiast Mick Rooney RA's painted uke (in his rich, poetic style) from the 2016 RA Summer Exhibition, the artist, along with independent ukulele maker Pete Howlett and The Ukulele Orchestra of Great Britain, have joined forces on a project that combines art, music, craftsmanship and charity. Naturally, Rooney also coerced a whole host of his artsy friends into getting involved.
Howlett has created a series of boat paddle ukuleles, and 30 will be embellished by eminent artists including Rooney himself, Cathy Pilkingon RA, Charlie Calder-Potts, Ramiro Fernandez Suas, and plenty more. The campaign — entitled Art on a Ukulele — will culminate on 12 September with a performance by The Ukulele Orchestra of Great Britain at The Jazz Café; the artist-adorned stringed instruments then set to be auctioned with all proceeds winging their way to The Hepatitis C Trust.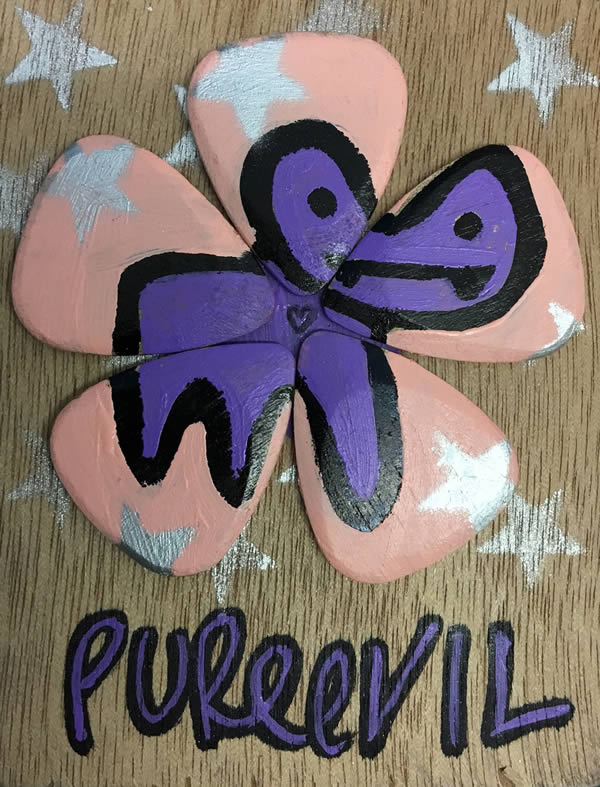 The ukuleles themselves, artist's time, and awareness come at a cost, mind, and to help cover the costs of the project the project has set up a pre-fundraiser via Phundee. Hoping to raise £6,000, backers can donate between £1 and £1,000 in exchange for some noteworthy rewards. To that effect, an additional round of 'Art on … ' has been initiated to complement the crowdfunding campaign, some 50 artists getting to work on the humble plectrum.
Precursor auction Art on a Plectrum has seen artists like Ben Eine, Pure Evil, Kev Munday and Hayden Kays going to work on a wooden plectrum — a contribution to the Phundee campaign of just £25 will see you strumming away with an original artwork from a leading art talent. Your guitar may weep, you won't.
The Art on a Ukulele/Plectrum crowdfunding campaign is open for the next 29 days on Phundee. In the words of Art on a Postcard's Director Gemma Peppé: 'this is so much more than a fundraiser for The Hepatitis C Trust, it's a way to connect with an audience who we would never normally be able to reach. Music and art are powerful awareness-raising tools. A project like this has more impact than thousands of leaflets or an expensive advert. We aim to enrich your soul and educate as many people in the process as possible.'