Winsome is an ebullient neighbourhood restaurant serving up healthy plates of sun-soaked SoCal goodness to the clean-living (or hangover-battling) residents of L.A. neighbourhood Echo Park.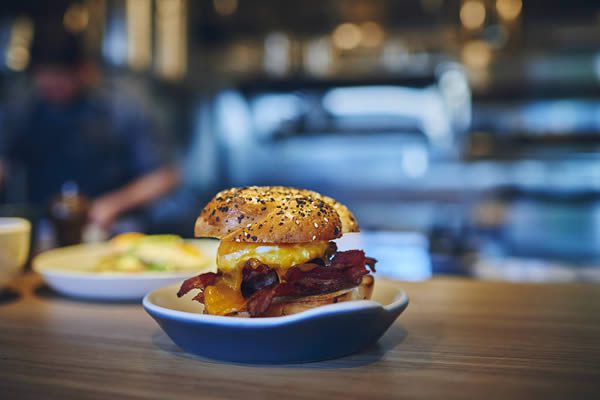 Located in architect William Pereira's spectacle of mid-century modernism, The Elysian on Sunset Blvd, Winsome is open from breakfast to lunch; reopening at 5:30pm for daily dinner sessions. The thoughtful menu consists of small and shared plates, freshly-baked goods and delicious desserts — coffee comes courtesy of La Colombe Coffee Roasters, guests able to sip slowly indoors or to takeaway from a walk-up window.
Los Angeles-based firm Wendy Haworth Design worked on the project, paying homage to the building's iconic architecture and converting the space into an energetic yet wholly charming eatery. A retro lunch counter overlooks the open kitchen and 80-seat dining room, whilst an abundance of natural light combined with a sizeable outdoor terrace makes Winsome an attractive proposition for Echo Park residents and visitors to soak up the surrounds; custom wallpaper depicting Phil Dike's 1938 watercolour, Sunshine in Echo Park, adds to the upbeat spark.