Case Studyo and Jean Jullien have launched their latest collaboration; a set of six Face Plates, each evoking the singular style of the regarded French illustrator.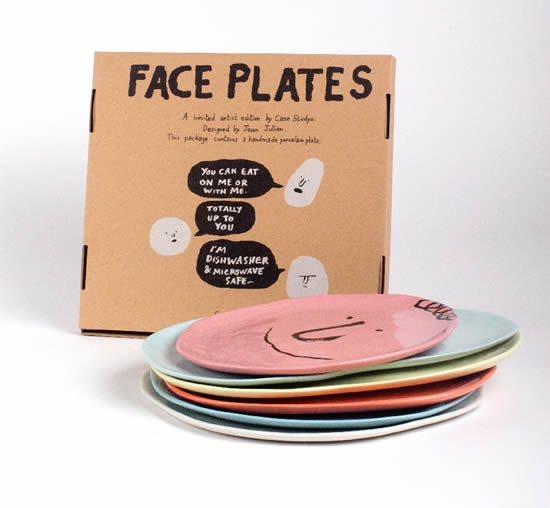 Limited to just 250 sets, the plates are hand-crafted and moulded in high quality porcelain, each one a different nonconformist shape and handsome pastel colour to the next; and brought to life by Jullien, who's used his signature brushstrokes to add a series of facial expressions that range from cheery to disconcerting. High-spirited or downright grumpy, the unique characters cast by the artist in this mischievous collaboration give us cause to defy common etiquette and play with our food.
Face Plates is the second collaboration for the artist and Case Studyo — the excellent publisher and producer who work with contemporary artists from a broad spectrum of creative pursuits to create new story-led limited editions — following on from their lighting eureka moment, Bright Idea, earlier this year.