Renowned Glasgow arts venue The Lighthouse is hosting an exhibition dedicated to the resurgent typographic art of letterpress by showcasing the work of Alan Kitching; oft regarded as the world's leading light in this craft-first branch of graphic design.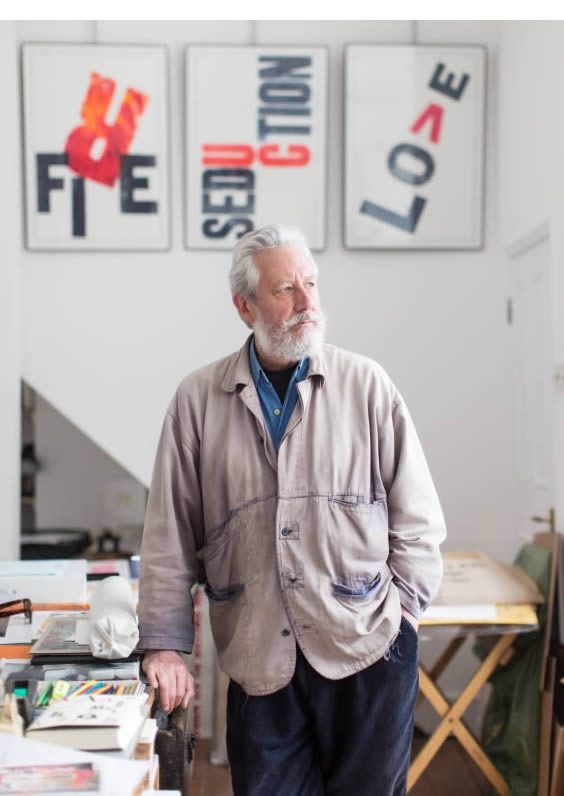 Kitching is noted for an expressive use of wood and metal letterforms to create visuals for personal projects and prestigious commissions, and this exhibition is a major retrospective of his work — based on the acclaimed monograph published by Laurence King earlier this year: Alan Kitching: A Life in Letterpress.
The show at Scotland's Centre for Design and Architecture (notably, the former home of The Glasgow Herald was the first public commission completed by Charles Rennie Mackintosh) spans the six decades Darlington-born Kitching has spent at the forefront of typographical design, and affords its visitors a comprehensive insight into the designer's techniques and composition. Instantly recognisable, the printmaker's bold amalgams of colourful fonts and simplified shapes will be on show along with sketchbooks; proofs; artefacts; and equipment from his Kennington workshop.
Situated just off the city's 'Style Mile', The Lighthouse's free exhibition runs from today until 5 March 2017; and comes at a time when Kitching's retro art form is riding high on a wave of interest from curious young designers.