Such is the bespectacled one's intrinsic connection to the city he made his home, Pittsburgh-born Andy Warhol will always be synonymous with New York. Like Milton Glaser and his I Love New York logo, Massimo Vignelli and Bob Noorda forever fusing Helvetica and its subway system, or Nicky Siano shaping the sound of Studio 54; certain creatives have left an indelible stamp on New York's cultural landscape.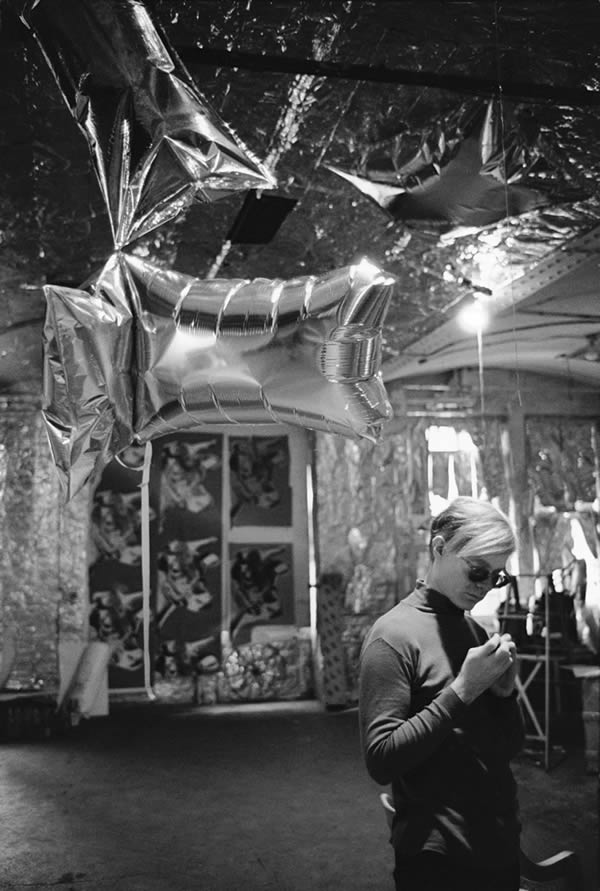 Warhol's Factory and its famous followers; The Velvet Underground and Nico; Jim Dine's conceptual art 'happenings'; decadence, hedonism, and Grace Jones … the period between the late 1960s and the early '80s has defined our outlook of art and culture in the Big Apple, but it's far from the full story; as a new editorial edge of KLM's website reveals.
Expanding upon the typical 'destination guides', the Dutch airline's website is now a cradle of curated content; its New York guide featuring a history of NYC art that reminds us there's more than screenprints and Campbell's soup to the city's enduring art scene. From Edward Willis Redfield's impressionist paintings of the Brooklyn Bridge to Jeff Koons's crass fusion of high- and low-brow art, a long list of artists are ingrained in New York's cultural identity.
American realist George Bellows's bold depictions of urban life, grit and violence in the dramatically changing city was counterpointed by the quiet calm of contemporary Edward Hopper; pensive works like 1942's Nighthawks showing a completely different side to Bellows's unsettled New York. Precisionism was the United States's first indigenous modern art movement and its pioneer, Charles Demuth, would be inspired by trips to the city and its avant garde influences; his most iconic work, I Saw the Figure 5 in Gold, can now be found at the Metropolitan Museum of Modern Art.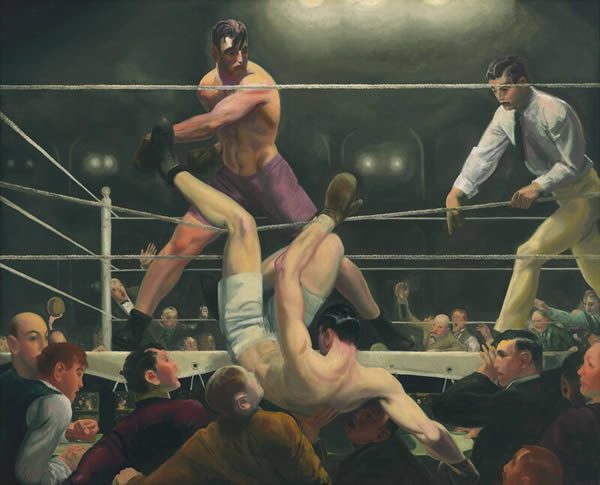 Indeed, the city that never sleeps is home to some of the world's most esteemed, and forward-thinking, art galleries — from 5th Avenue's Museum Mile (including the aforementioned Met, and Frank Lloyd Wright-designed Guggenheim among many others) to the recently relocated Whitney; the iconic MoMA to its countless independent galleries helmed by key art scene players like Larry Gagosian and Mary Boone.
Hopper's serene scenes and Bellows's 1924 masterpiece Dempsey and Firpo can be found at the Whitney, alongside many works that hail from another American movement with New York at its core: abstract expressionism. Mark Rothko, Jackson Pollock and Dutch expat Willem de Kooning are synonymous with this mid-century movement, and their influential works can be found throughout the city. In reality, the trio are as inseparable from New York as Warhol and his fellow pop art pioneers, Manhattan-born Roy Lichtenstein, and Jasper Johns, whose work was so influential on another significant artist, Barbara Kruger.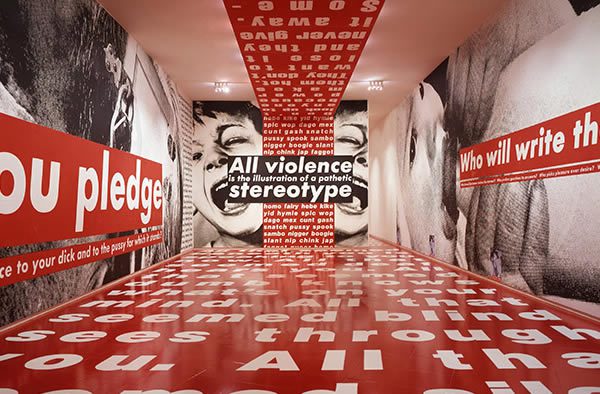 Born across the Hudson River in Newark, Kruger's brazen conceptual work took shape as she studied in Greenwich Village at the Parsons School of Design — she went on to be the first woman represented by contemporary art gallery Mary Boone; and her work has been mimicked the world over. The artist's provocative montages can be found in the collections of the city's leading art institutions.
KLM's art history signs off with Jeff Koons's Marmite kitsch, but of course that is far from the end of the story; New York remaining one of the global epicentres of art and creativity. It may have moved from Manhattan all the way out to Bushwick, Brooklyn, but art fans need not look far in America's most iconic city for their next cultural fix.