'My studio has a modest, but really eclectic collection of books,' explains Serbian artist Djordje Ozbolt to Interview magazine last year, 'from auction catalogues to books on disasters to books about dogs.' And therein lies all you need to know about the subversive nature of his work.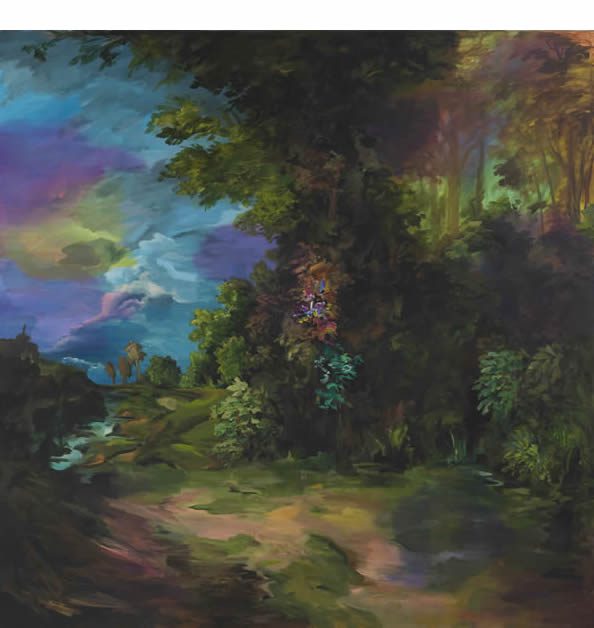 Located in exceedingly well-heeled Somerset spa city, Bath, Holburne Museum was established in 1882; its collection founded on that of the distinguished Sir William Holburne, whose life-long love for the arts was born from an 18-month Grand Tour of Europe. It is not so commonly associated with discarded McDonalds wrappers and garden gnomes.
It's in this subversion, though, where Ozbolt excels. Inspired by those famed Grand Tours, masters from gallery's collection — like Thomas Gainsborough and Allan Ramsay — and the miscellany of treasures Holburne collected on his travels, the Serbian spent an extended period of time as artist-in-residence at nearby Hauser & Wirth Somerset; where a new solo exhibition, Brave New World, will open 19 January.
The storied collection here in Bath recalls tales from history, religion and mythology, each fused with traditional folklore from the artist's native country and funnelled through a filter of pop culture and subversion; the end result a blistering romp through the ages, a playful stroll into the frenetic mind of a mischievous artist.
Djordje Ozbolt's The Grand Detour continues at The Holburne Museum, Bath, until 5 March 2017.