Japan is world-renowned for its seasonal beauty — its iconic cherry blossom the fruits of just one of many periodical shifts — but did you know the country actually boasts a total of 72 micro-seasons? Each one — lasting around five days — is made up by dividing the solar year by the 24 Sekki (specially named days that mark shifts in the season), then by a further three. Confused? There's no need to be, just be aware that 72 seasons means a whole host of seasonal highlights.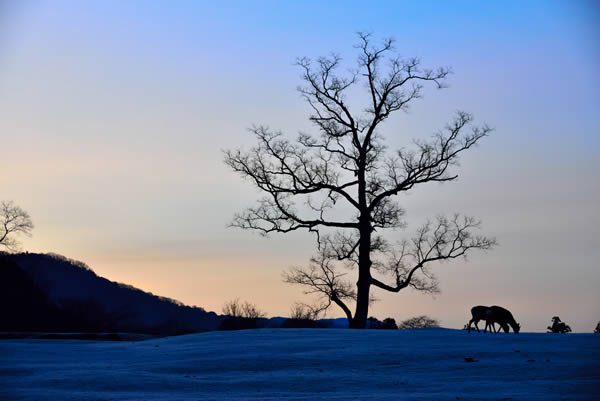 Dentsu Inc. in collaboration with publisher Heibonsha have launched an iOS and Android App entitled 72 Seasons Nara, under their collaborative imprint Beautiful Living Research Lab, designed to highlight a lifestyle that incorporates age-old Japanese wisdom into contemporary life.
Nara, located south of Kyoto (and one-time capital of Japan), boasts significant temples and artwork dating to the 8th century; and it's here that you can enjoy the subtle changes in the natural world. From The First Camellia Blossoms to The Earth First Freezes, The First Cherry Blossoms to The First Frost Falls, these ancient seasonal shifts present a beguiling natural spectacle. The free App — available in both English and Japanese — offers a wealth of recommendations around food, culture and trips; and is accompanied by stunning illustrations, photography and poems.
With the number of people visiting Japan expected to increase, 72 Seasons Nara is a vital travelling companion for those intent on exploring the nooks and crannies of this enchanting cradle of Japanese arts, crafts and literature.
72 Seasons Nara is available now on iOS, and Android.