At a time where taking photos is almost an obsession — the compulsiveness of snapping selfies and making memories; trawling social media and stealing poses from the next new celeb who's famous for being the next new celeb — we can't get enough, and with the holiday season rapidly approaching, you can bet we as a society will be more snap-happy than ever.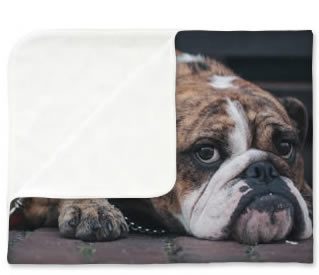 What's missing, though, in these days of fleeting temporality, is the physicality of bringing these moments to life; which is something My-Picture.co.uk know a thing or two about. From wall decoration prints on materials like canvas (which they're the world's number one for) acrylic, aluminium, and ultra-light chard-foam plate, forex, to more tangible things like smartphone cases and cushions — their fast, easy process is so simple and efficient, that choosing your image is likely to be the most difficult part.
Blankets, jigsaws (so you literally put yourself back together after a heavy night out), and photo books are a few more of My-Picture.co.uk's printable wares, all realised by using the most up-to-date HP Latex inks; which means all products are vibrant, vivid and fade resistant for up to 75 years. By which time those jeans will most certainly be out of fashion. Getting your printed goodness involves a quick three step process: buyers upload their photo, select a size (before personalising if need be), and order. Easy as one, two, three; so they say.
What to give the one who has everything this Christmas? Their ugly mug on a cushion, or a permanent reminder of your decadent night out for the back of your iPhone … the options are endless; and with My-Picture.co.uk gift vouchers — in values of £50, £100, £150, and £200 — you can gift the flexibility of creating your friend or loved one's own precious piece of decorative art.
Giveaway and Christmas Discount
Quick and easy to put together, spread some lasting Christmas cheer this year — we've got one £50 voucher to giveaway to one of you lucky lot. Just add a comment at the footer of this page (before 5pm GMT Friday 25 November), and we'll randomly pick a winner.
Alternatively, all readers can get themselves a further 30% discount off already discounted 'special prices' on all canvas prints using the discount code: HEARTCANVAS; valid until 31 December 2016, one use per person. Get snapping.