Finnish culture is being celebrated in Paris as part of the Mobile Home 2017 project. A space within a space, Linda Bergroth — who incidentally splits her time between Helsinki and Paris — conceived and created KOTI Bed & Breakfast; a pop-up hotel cum living installation located on the Rive Gauche.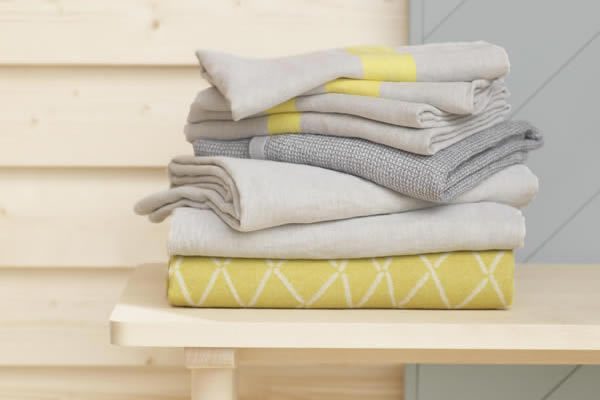 Opening in January 2017, guests can book a cabin filled with design pieces by both emerging designers and established companies; Lapuan Kankurit-designed bed linen, towels, robes and slippers, and Innolux lamps that simulate natural daylight heighten the soothing feel of rural Finland.
Celebrating simplicity, the cabins — inspired by aitta (traditional Finnish guest cottages) — immerse their guests in the back-to-nature Finnish culture that Bergroth claims can 'help us all to reconnect with family and friends and unwind from the pressures and responsibilities of day-to-day life.'
Food from Finland will be providing a traditional breakfast after a peaceful nights sleep, free from typical city distractions, and is to be enjoyed with the other guests in a shared open space outside of the cabins; where you'll find a communal dining table and benches designed by architects Mattila & Merz for Nikari.
The six aitta will only stay in Paris for 100 days, which means if you're worn from digital stress and the age of oversharing, and feel the need to reconnect and unwind from day-to-day life, you'll need to act quick.