Known for its fashion industry and art scene, Düsseldorf is no stranger to creativity; which makes it entirely fitting that fledgling hotel chain Max Brown has chosen the German city (along with creative powerhouse Berlin) to open its first properties outside of their homeland, Amsterdam.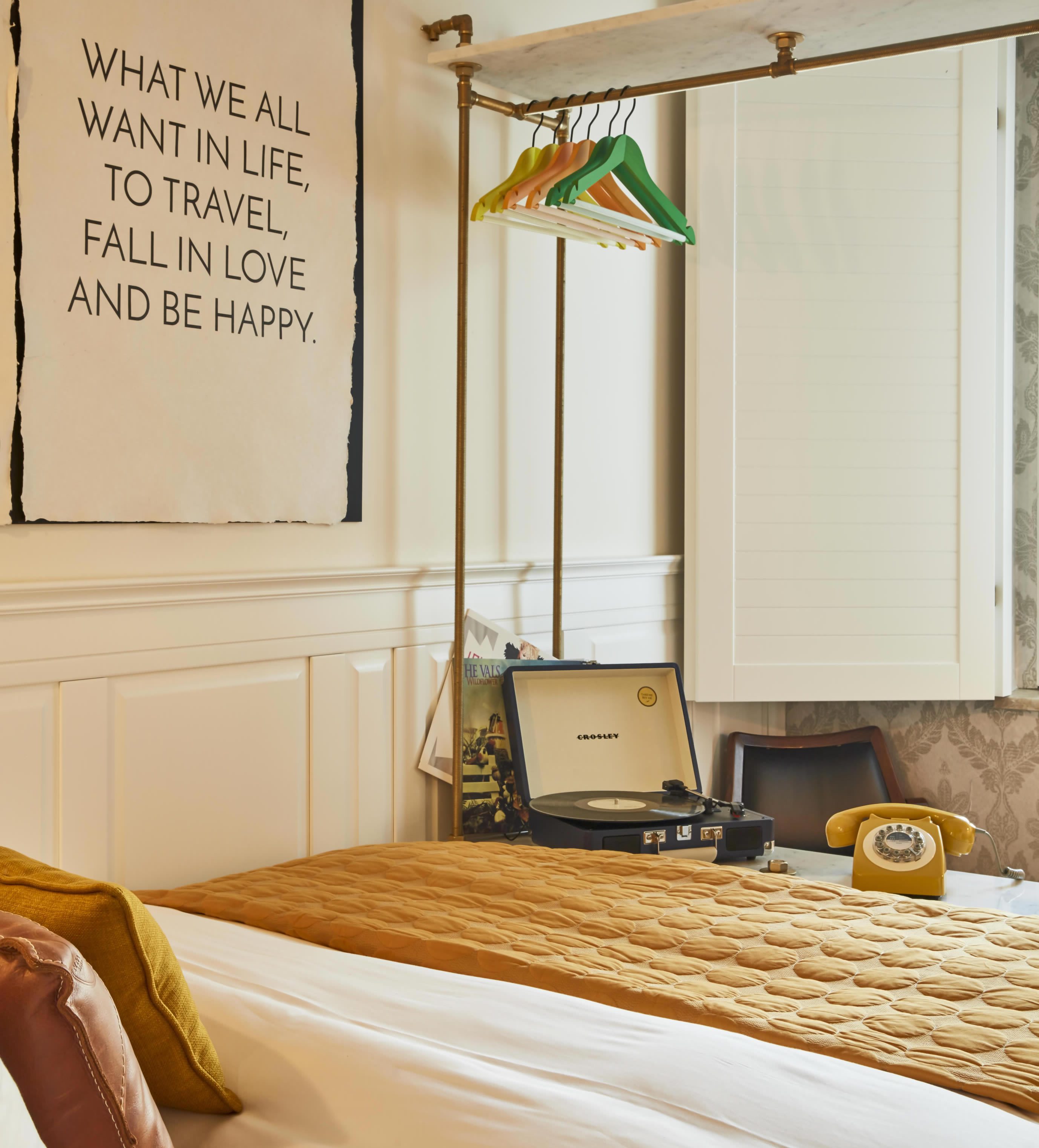 Located in the heart of Düsseldorf's Japanese Quarter — close to the vibrant and cultural Altstadt (Old Town), a square kilometre filled with bars, restaurants and galleries — Max Brown Midtown compliments the area with its fresh, urban approach to hospitality. 65 rooms designed by Amsterdam-based Saar Zafrir feature hardwood flooring, ornate wallpaper, bright oriental rugs and bedspreads from HAY; a collaboration with Düsseldorf-based record label Unique Records sees each room graced with a ineffably retro Crosley record player and selection of vinyl.
An inherently playful brand, Max Brown wants their guests to feel at home — purposely omitting in-room minibars, instead join likeminded travellers, locals, and the DENHAM dressed hotel team in the Alona Eliasi-designed social spaces, where you can take advantage of the free WiFi (available throughout), good vibes, and enjoy a few drinks and snacks among mid-century furnishings.
With regular movie nights, parties and exhibitions, Max Brown is daubing itself with that 'not just a hotel' label. Positioning themselves as a lifestyle brand first and foremost, here's a hotel reaching to connect with the new wave of travellers; those who explore local life, and demand an authentic city experience.