Frederik Vercruysse is a photographer drawn to the romance of composition, his melancholic images singular in a world of street photography and freneticism. The Belgian photographer sees beauty in the mundane, and his graphical touch sets him strides apart from others.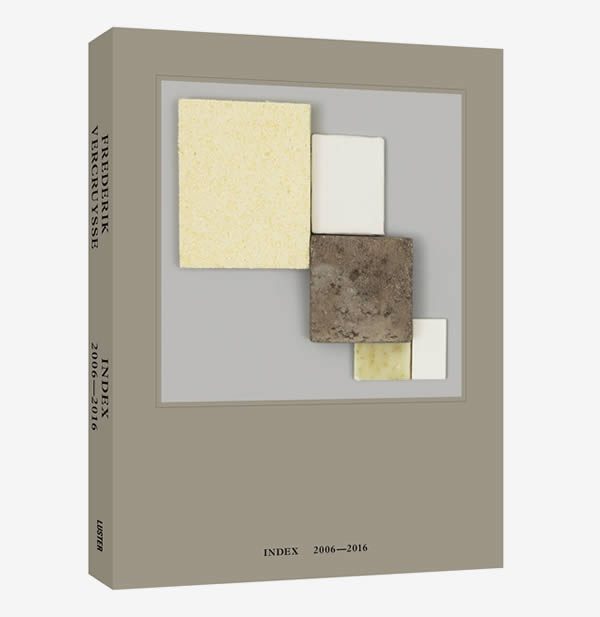 We Heart last checked in on the Belgian's work last year, his series Tempo Polveroso focussed on the eerie wonder of Tuscan marble quarries and showing at Antwerp gallery Graanmarkt 13. That body of work epitomises Vercruysse's readiness to abandon convention, and seek out his own realities: 'If I can't control reality,' says the photographer of his artistic vision, 'I like to control the image of reality.' It's a straightforward vision that underlines the obsessive arrangement behind his unparalleled compositions.
Those images, and so many more, comprise an impressive new 224-page book — Vercruysse's first — that has just been released by publisher Luster; Index 2006-2016 collating the artist's unruffled, unhurried still lifes, compositions and landscapes, and providing a unique insight into a photographer whose works transcend the formalities of his practice.
Divided into three sections, Composition explores Vercruysse's compulsion for control; perfectly-aligned still lifes that demonstrate his eye for architectural detail. Control continues, with architecture photographs showing off his graphical preoccupation with lines, structures, colours and perspective; whilst Out of Control deals in his landscape photography, often manipulated to blur the liens between photography and painting.
Index 2006-2016 is available now, priced £38.