A restaurant, bar, wine cellar and cocktail bar; Terre is many things to many people. Located on Alicante's Marina — close to the city centre, yet seemingly a million miles away — the restaurant concept from Grupo Murri is dedicated to providing customers with a unique Mediterranean dining experience.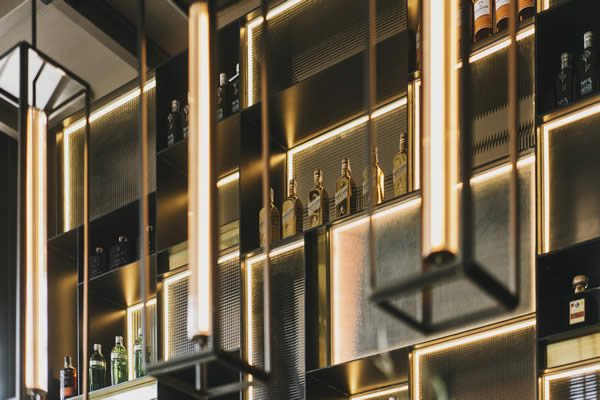 The urbane space, designed by Tarruella Trenchs Studio, takes its architectural cues from the 1950s, apparent in both the façade and custom-made furniture. Double-height ceilings have allowed for imposing shelves, and elongated suspended lamps placed in clusters at different heights; whilst the shape of the building enabled the designers to create an L-shaped catwalk within the restaurant.
Upon entering Terre, visitors arrive at a black granite cocktail bar with high tables, the wine area sits across with a walnut shelf-cellar and choice of seating or standing options. Overlooked by its open plan kitchen, the restaurant is the place to enjoy local produce with an international twist from morning to night.