Building on the iconic venue's heritage as a Surry Hills institution synonymous with good times, the new look Dolphin Hotel has been given a modern overhaul split into three spaces: the Dining Room, Wine Room, and Bar complete with terrace.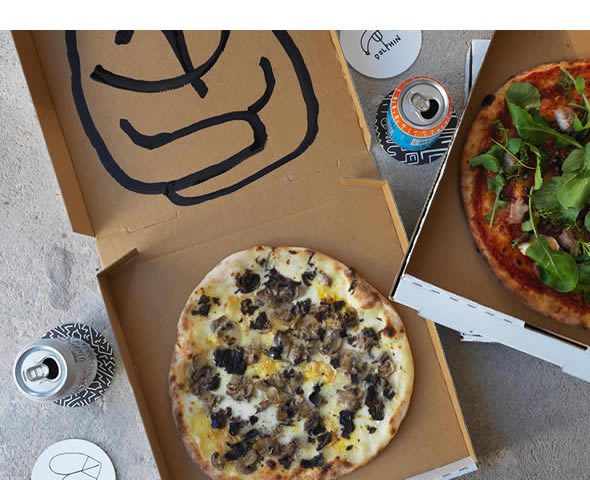 The design was overseen by George Livissianis (behind projects like Anason, Cho Cho San, and The Apollo), and is based on a simple philosophy — Livissianis pointing out: 'if the elements have integrity they are preserved, if they can be stripped back to raw they are stripped, and if they aren't suitable, they're wrapped in a Christo-inspired installation process'; the Bulgarian artist, famed for feats like wrapping up the Reichstag and Paris's Pont Neuf, referenced throughout.
A second big-name artist paid homage to at the Dolphin is everyone's favourite stickman graffitist, Keith Haring, whose iconic doodles are alluded to in the jocular monochrome scrawlings of friend and 'artist in residence' Beni. From design to food and drink: an Italian-Australian inspired menu in the Dining Room features products from their Salumi cabinet, alongside salads, pizzas, and fresh fish dishes. The Wine Room — an intimate 50-seat space — features a balanced, producer-focused wine list of more than 35 wines by the glass, and over 150 by the bottle — over in the Public Bar, you can choose some scratchings to accompany your beer, or a larger plate to be washed down with a wine or cocktail.
Highly-anticipated, the newly-opened Dolphin Hotel from Maurice Terzini aims to reshape the area's food and beverage culture; with plenty of artistic culture at its heart.