Renowned for his effortless approach to pencil drawing, London artist Von is back with a new body of work inspired by Elsewhere, his emotive collaboration with photographer Dan Sully; shown at KK Outlet in 2014.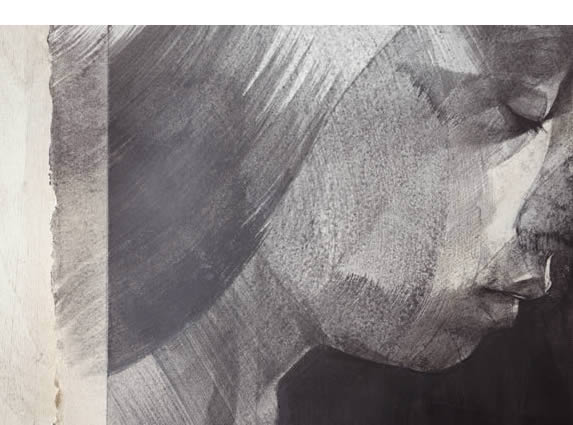 Musing on the decreasing moments of reflection we afford ourselves in the digital age, Von's portraits capture the meditative instants when we get lost in ourselves — the fragments of contemplation that sadly coincide with flat smartphone batteries. The antithesis of social networks, Echoes (currently showing at London's StolenSpace Gallery) sees Von using his flawless technique to craft portraits that are as beautiful as those calm, tech-free moments in time.
'Seemingly effortlessly, rather like a magician with a wand,' says writer Gavin Lucas of the artist's deft touch, 'Von uses the humble pencil to create images which let the viewer know instantly that they are beholding the work of a master craftsman at the peak of his artistry … In a digital age where it's easy to lean towards the convenient and the quick, Von takes his time, producing images that are, due to no small amount of skill and always a cerebral approach, much more than the sum of their parts.'
Echoes, continues at StolenSpace Gallery, London, until 31 July.