There's precious little that hasn't been written about hip hostel brand, and resounding Millennial favourite, Generator — the culture-forward, budget conscious European hostel chain has been multiplying furiously over recent years, and it's onto a city renowned for sophisticated Scandi style for its next act.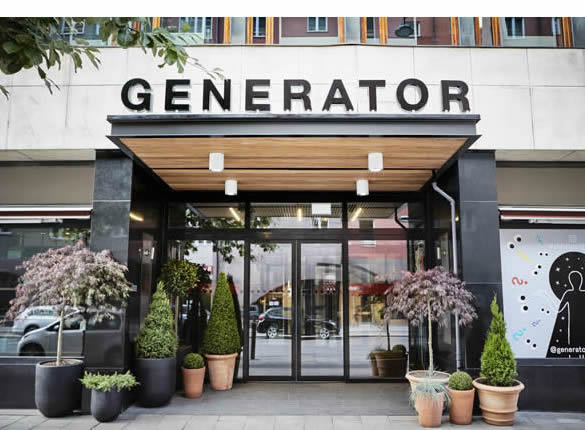 Celebrated for its eclectic, creative presence, Stockholm's reputed urbanity seems to have rubbed off on Generator for its latest incarnation; here we have a notably more grown-up feel, with communal workspaces key to the offering … after all, Stockholm is a startup hotbed, and Generator Stockholm props up a corner of the city's flourishing technology hub at Torsgatan 10.
Toronto-based interiors firm DesignAgency are responsible for this slick, Scandinavian rendering of the Generator mindset, and fuse plenty of contemporary influences with nuggets of retro noddings; deep woods and worn leather accented by oversized pendant lighting, and some unconventional fabrics and wall coverings.
The 11-floor property hosts close to 800 beds throughout 233 rooms (shared starting at 30€, private from 80€), and the communal spaces will welcome the usual Generator blend of cultural offerings: design and art collaborations, performances, and various food and drink happenings — a standalone restaurant is due later in the year. 'We look forward to having Generator Stockholm come to life as a place where global and local connects,' expresses Fredrik Korallus, the brand's CEO.