Located just over the 'other' side of the Chaopraya, J. No 14 offers both a sense of the real Bankok, and a chance to lose yourself in a cinematic oddity that's a bit like a set from cult '80s jungle adventure Romancing the Stone.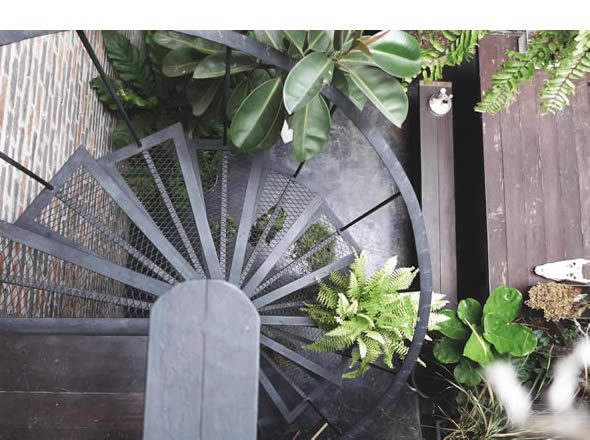 Put together by the interior design-graduate son of its owners, the unconventional bed and breakfast occupies a converted warehouse, that looks a lot more straightforward from the outside than it does from within. Just a hop skip and a jump from a Skytrain station, it's close enough to delve into the madness that the Thai capital has to offer, whilst remaining an offbeat haven of design-minded tranquility in a residential neighbourhood.
The old factory's exposed brickwork lends an industrial backdrop to what is otherwise a sort of nirvana for botanists and budding David Dickinsons — a singular coming together of tropical and curio-laden influences that sing in an eccentric harmony that reflects the city's famous discordant attitude.