Everyone imagined the alien invasion would look like Independence Day, or Close Encounters of the Third Kind, but when it really came, it was much more subtle. You didn't realise they'd taken over until it was too late. The emojis are among us, and there is no going back.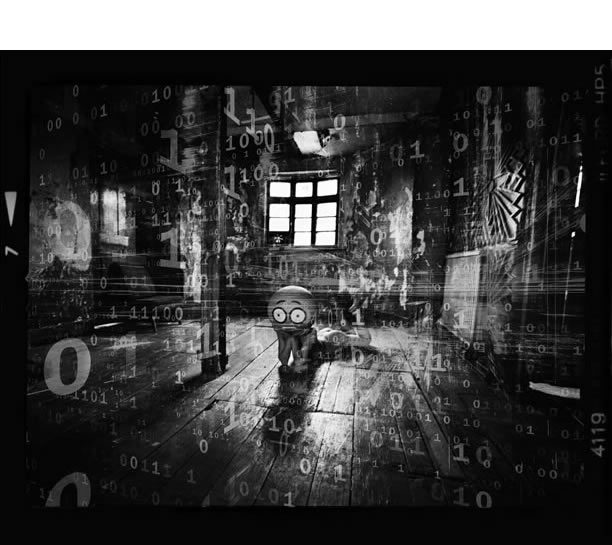 Shocked at your what your pal was up to last night? Chuck them a speak-no-evil monkey. Boss pissed you off? Reach for the angry face. Can't be bothered replying? Thumbs-up will work a treat. Emojis have infiltrated the contemporary lexicon; and photographer Charlotte Colbert is fascinated by what they say about us. Inspired by a friend's child attempting to zoom-in on a butterfly that had landed on their window, Colbert's Ordinary Madness series sees the digital icons manifested in a surreal physical world.
Rendered in the artist's trademark style, an array of humanised emojis rattle around an abandoned former lesbian commune in east London; their naked bodies adding a further strand of eccentric symbolism. 'There was something really powerful about the nudity on the shoot and I thought it tapped into a fantasy of ancient Greek female warriors,' explains Colbert. There's plenty of frivolity and fun, the series is humorous eye candy for the digital age, but there's an important question raised, as the fabric of our material and virtual worlds continue to blur — is our own physicality fading into the ether like some of the subjects in Colbert's double exposure images?
Charlotte Colbert, Ordinary Madness, runs at London's Gazelli Art House between 1 July and 16 August.