Aptly named, Alain Gilles's New Perspective mirrors give the impression of space, with an added nod to post-modernism.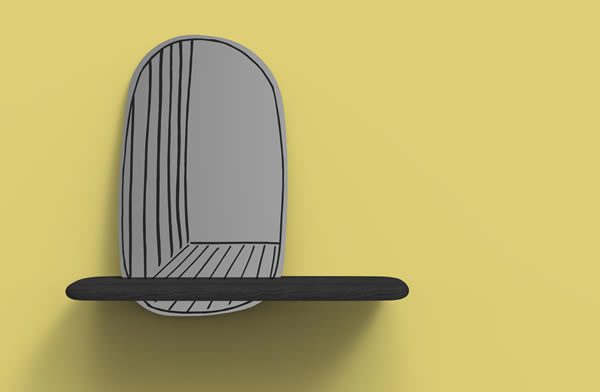 Designed by the Belgian for Italian brand BONALDO, the mirrors carry the hallmark of Gilles's famous scribbles; bringing 'life and depth to a mirror which, in a way, is no more than an empty space or at best a reflection of the room it is placed in'.
Available in a range of colours, the perception of the mirror will differ depending on whether you choose the more playful three-colour scrawl, treated copper version, or a serious all black print; whichever you plump for, their relationship with your existing space will have an air of surrealism. There's a wee version too, which sits in an anthracite stained wood panel and treats even the smallest of space to a new stylised perespective.
A nice way of adding a cartoon-like perspective to any room, Alain Gilles's New Perspective mirrors apply a doodling dollop of comic-book joy to any space.