Ever sat down and thought about the journey your online orders take? The hands; the depots; the planes, trains and automobiles; the shipping containers; the signatures, documentation and international bureaucracy?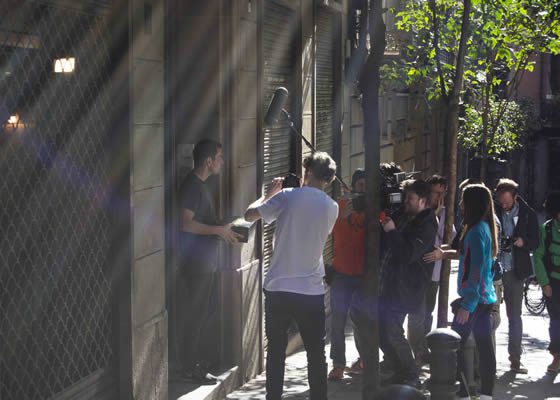 The voyage from click to consignment, website to doorstep, is an interesting one — disguised by digital tracking numbers, codes and automated emails — yet few journeys will have been as elaborate as this. Founded in 1948, Italian sportswear heritage brand Diadora have enjoyed a storied journey of their own, contributing to some of sport's most iconic moments … almost 60 years into their odyssey, the brand are still making moments, still weaving narrative. This story's protagonist, though, is no sports star.
Inadvertently transforming the ordinary into the extraordinary, an online shopper from Barcelona set forth an unlikely chain of events recently; hitting 'Finish' on an order of Diadora N9000s, this story's accidental hero would see their shoebox make its way from the brand's manufacturing headquarters in Milan to the Catalan capital. 1,482km, by foot … a relay team of runners from 10 countries, ranging from 19 to 56 years-old.
As all online purchases these days are, the N9000s were tracked online — this order by live feeds, social media, and on-the-ground spectators following the runners from Italy to Spain. Why? Because joy is one of Diadora's key values, and what could bring joy more than a sweaty amateur athlete turning up on your doorstep, the last in a chain of extraordinary participants (one of whom flew on an airplane for the first time in his life just to take part) who have marked an extraordinary surprise.
Find out more about this entirely original online order at makeitbright.diadora.com
@Diadoraofficial
#MakeItBright