I don't know that I necessarily agree with Michael Schulz's characterisation of Berlin as 'ugly' — I mean, it's not exactly a total dump like [readers should insert their own urban bête noire here, as we don't want the backlash], is it? Still, it's not hard see what he means when he says the German capital and the new Infiniti Q30 provide a pleasant contrast, the former uncompromising and sometimes wilfully unbeautiful, the latter a thing of flexed curves, thoughtful ergonomics, comfort, style.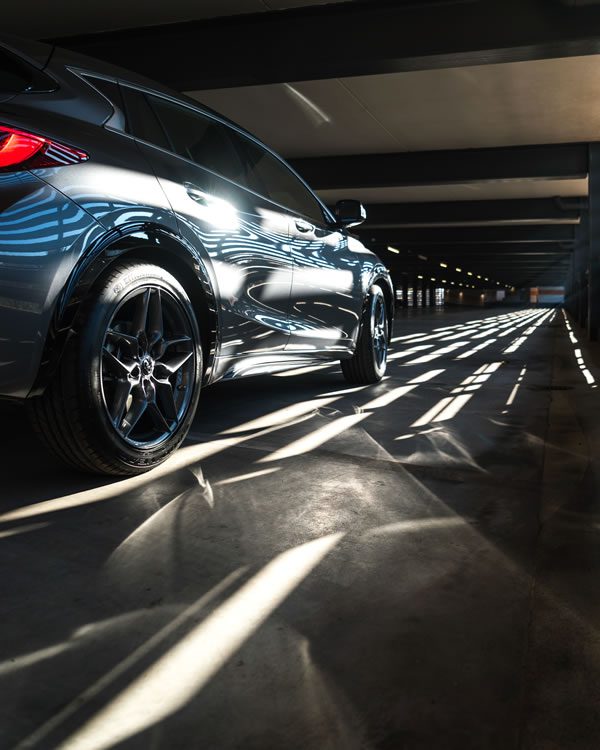 As part of their promo for the new model, Infiniti gave Schulz The Seeker, programmed to lead him across town to a secret location where a Q30 had been left. Navigating the city he's already known for documenting on his über-popular Instagram feed (wait for it) Berlinstagram, Michael's journey neatly expressed how the car aims to blend sympathetically into its environment.
And that's where Schulz, who's based his entire modus operandi on the fact that the journey is more important than the destination, comes in. No conventional tour guide — just as this is no conventional car — with camera and iPhone in tow, he used his search for the Infiniti Q30 as the car itself is supposed to be used: to travel a city how it was supposed to be travelled. Spontaneously, with a minimum of stress and a healthy sense of adventure. It's a pretty nippy little number, too, which may help in making a speedy getaway from any Berliners who'd heard that he called their city ugly…
Learn more about the Infiniti Q30 and book your test drive now.