A favourite of little people the world over, our Barbie — considered a role model to many — hasn't been without criticism throughout her 56 years.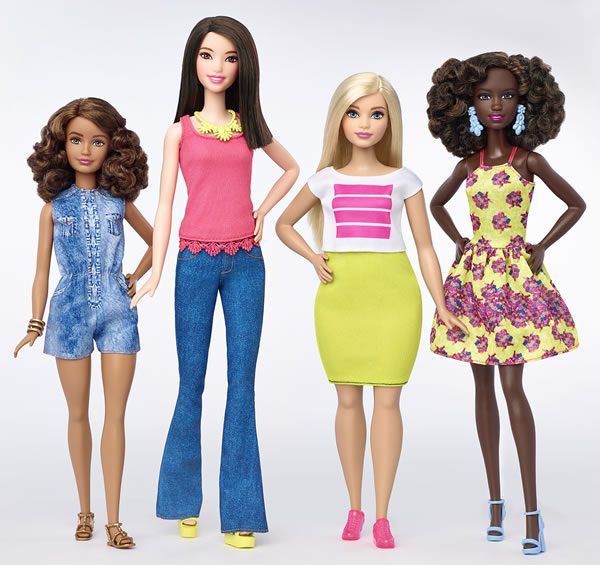 Her unrealistic body image sparked 'Barbie Syndrome', a desire to have a physical appearance and lifestyle representative of the Barbie doll, and has courted as many headlines as her relationship with the loveable Ken … there may have been some changes to her proportions over the years, but it's fair to say that they were minimal. Indeed, Dr. Agnes Nairn published research in 2005 suggesting that tweens will often grow to resent their doll so much that dismemberment and even visits to the microwave are common, she calls it 'a rite of passage and a rejection of their past'.
Today, Barbie® and Mattel announce the expansion of their Fashionistas line, introducing three new body types: tall, curvy and petite who, along with the original model, will provide 'girls everywhere infinitely more ways to play out their stories and spark their imaginations through Barbie'. Lovely.
With some seven skin tones, over 20 eye colours and hairstyles, a plethora of accessories and 'the' flat foot (introduced last year), Barbie hope that the new 2016 line is a truer representation of the world they continue to dominate. Call off the microwave.