"Making up for lost time" — that's how Alec Soth views his highly anticipated London exhibition, in which the Minnesota photographer brings four of his most important series together for his first major UK exhibition. Soth's Gathered Leaves show at the Science Museum's Media Space gallery is composed of Sleeping by the Mississippi (2004), Niagara (2006), Broken Manual (2010), and his most recent project Songbook (2014). Going beyond the standard exhibition format, the event sees the artist investigate the relationship between images published in books and those presented in the gallery setting.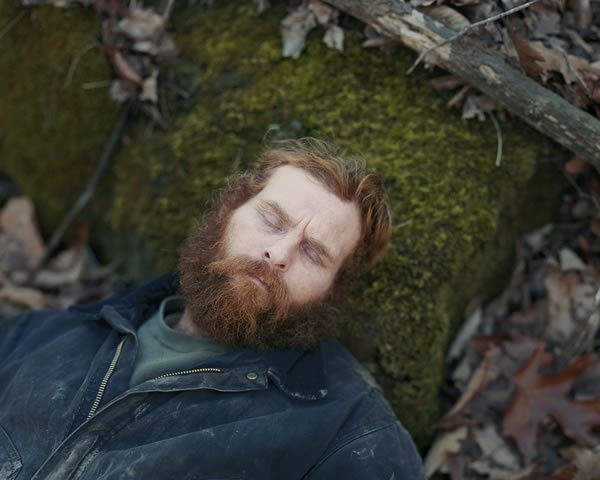 Sleeping by the Mississippi took shape from a series of road trips along the famed river, and Soth's wanderlust was one of the deciding factors in his decision to switch from painting to photography. He attended an inspirational lecture by photographer Joel Sternfeld in which the speaker told of his nomadic career touring in a camper van, and immediately felt an affinity with the genre.
The Mississippi series is heavy with a mournful air — something that continues to characterise Soth's images a decade later. In Songbook, we see an elegy for a world which is slipping away, a world in which people strive to maintain meaningful human connection in an increasingly isolated social landscape.
Gathered Leaves remains on show at the Science Museum until 28 March next year, before moving to Bradford's National Media Museum.