If you're into cars — and we do love our cars at We Heart — then there was only one place to be last week. IAA Frankfurt is the world's biggest motor show, where the top names in automotive engineering gather to show off their new machines, debut technological innovations, and give the public a glimpse of the future with their amazing concept cars; and it's all done with maximum polish and glamour.
We've been to a number of motor shows around the world, but the sheer scale of IAA Frankfurt left even experienced campaigners like us feeling a little overwhelmed. Where to start? What to see?
Happily, help was at hand. Our friend Carlo Monte offered to meet up at the show to give us the lowdown on what was happening. It was a great opportunity to catch up for a chat with Carlo — there's no better guide to a motor show, and he's great company to boot. Fashion engineer, canine aficionado ('co-driver' Bella is rarely far from his side) and blogger, Carlo is a test driver for ŠKODA and has enjoyed a lifelong passion for all things automotive. He even claims to have been born behind the wheel!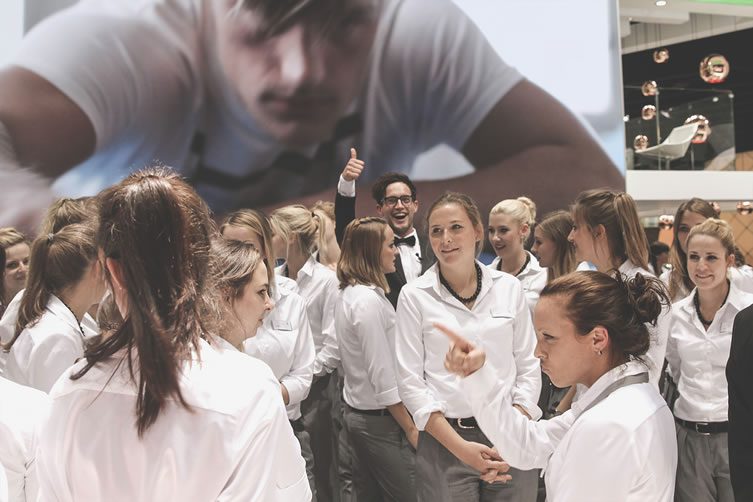 I talked to Carlo as he walked us through IAA, where he told me about his unusual introduction to the world, the secret to enjoying the Frankfurt show on a budget, and his favourite moments from the IAA 2015…
How are you enjoying Frankfurt? What has been the highlight so far?
My highlight so far? This morning I saw a car made completely out of wood which I'd heard about, but to actually see it, exceeded even my lofty expectations. It's probably the most beautiful thing I've ever seen; elegant and classic. The man who made it was a true artist, it's something truly original, something that can't be repeated.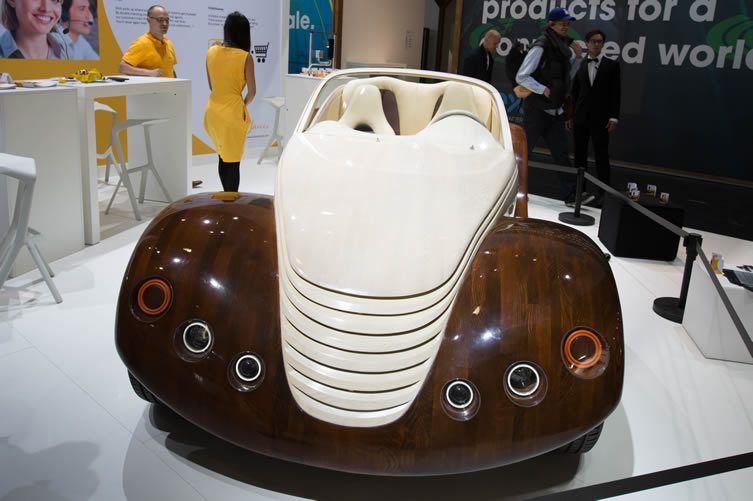 What is your favourite part of attending motor shows?
Getting free stuff! People assume I have lots of money but that's not always the case, so any snacks or sweets I can get free is a bonus because you need a lot of energy at these things.
Where's Bella, do you miss your co-driver at these events?
I do miss her. She's not here, she's stood me up and is actually on a date. I told her "this is quite important to me" and she responded "well, this is quite important to me". I don't particularly like the guy she's seeing but what can you do?
You say you've been taught two things in life — how to live, and how to drive — at what age did you first get behind the wheel?
I was born behind the wheel of a car. My mother was heavily pregnant and watching my father race in the Monte Carlo Rally and probably due to the excitement, she went into labour. Dad started driving her to the hospital but they didn't make it in time and I was born — actually in the back seat of the car — but my dad was in the front seat and held me there at under one hour old.
I saw that you were behind the scenes at Rallye Deutschland with the ŠKODA Motorsport drivers and team; how was that?
That was seriously cool and I was very much in awe the whole time. I met and actually interviewed Jan Kopecký moments after he'd stepped out of the winning car. He was a very cool guy.
Any rally driving experience yourself?
I'm testing for ŠKODA at the moment in the Czech Republic and hoping that I might be able to get behind the wheel of the ŠKODA Fabia R5.
You've enjoyed the highlife, what's the best car you've ever driven?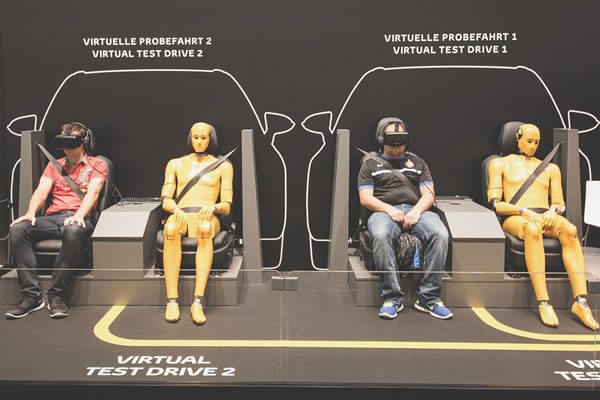 That's a hard question because when people think of the best car they automatically think about the specs, the horsepower, engine size etc. For me, the best thing is the experience, when you're enjoying the car, the driving and where you're driving to.
I've driven a Porsche Spider and the Fabia R5, both incredible vehicles, however the best time I ever had driving was last summer on holiday in Greece. I hired a ŠKODA, the best value car they had as I was broke after a bender in Las Vegas. It cost me 20€ per day and I drove around the beautiful island of Tinos taking in the cliff tops, ravines, the blue sea, sky and sparkling waves and honestly, it was the happiest I've ever felt behind the wheel of a car.
That's what it is for me, the experience and the sense of freedom.
We define We Heart as "exploring the intersections between art, design, lifestyle and travel" — how important do you think those things are in the modern car industry?
Intersections are really important as you have to be able to turn left, right or go straight ahead…
In all seriousness though, I think everything needs an aesthetic appeal and a creative pulse.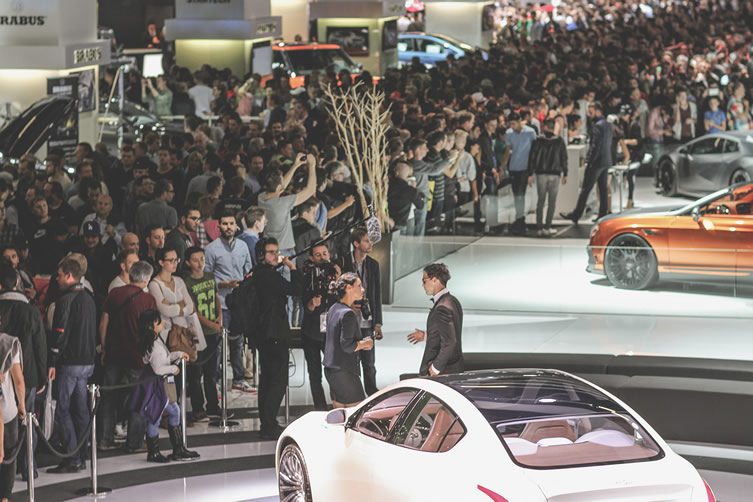 What are your thoughts on the increasing importance of (and advancements in) technology in today's cars?
I'm worried about this. I'm worried we're in danger of taking things too far. The classic experience is very simple; two hands on the wheel, one foot on the peddle and the open road. Now they're talking about driverless cars which I hope I never live to see! I fear we're in danger of losing something vital.
Obviously technology can and does enhance the experience as long as it doesn't remove the primal feelings of being on the road.
Where are you off to after Frankfurt?
Rally Catalunya in Spain is next on the agenda. We'll be there showing our support and getting a few moments behind the wheel of the new R5.
And the most important question, have you had a Frankfurter yet?
I haven't, not yet! They're very big so I'm waiting to meet somebody I can share one with. I prefer eating in company.
So there you have it: Carlo's guide to the world's biggest motor show. If there's one thing we've learned, it's that nothing goes down better with the Frankfurt hostesses than a tuxedo. Until next year, Carlo!