Did you know that back in 17th Century England, a single penny would gain you access and a cup of coffee to one of many 'penny universities'? A place to learn the news of the day and engage in serious conversation, it was considered more intellectual than an alehouse.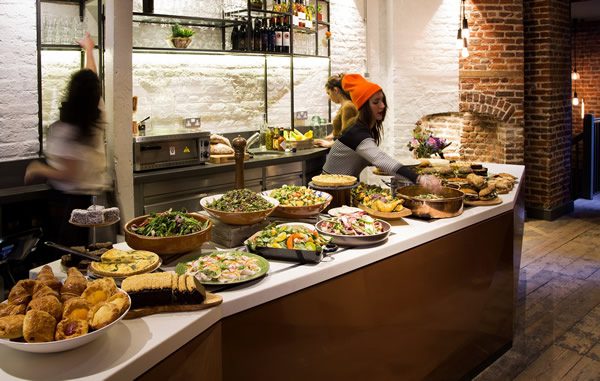 Inspired by such coffeehouses, The Black Penny is a casual space in London's Covent Garden where you can enjoy unpretentious food and sip drinks in stylish surroundings.
Head Chef George Notley has created a menu which reflects the best of British seasonal food — bridging the gap between fast food and gourmet gastronomy — and you can expect to see the traditional bacon sarnie and bubble 'n' squeak alongside French toast and bircher muesli.
A nod to those bygone penny universities, the Seminar Pit downstairs hosts debates and chatter; everything from spoken word poets, lectures to inspirational speakers — all with a freshly-brewed coffee from South London roasters Alchemy. Just don't forget that entrance fee!