I have taken to inventing false, conversation-ending occupations for when a taxi driver attempts to start up a conversation I can't be arsed having. There's not much mileage in accountancy, I've discovered, unless the driver wants to know how to fiddle his taxes, in which case I tell him he can have the benefit of my wisdom during office hours, billed at the standard hourly rate. Conversation over.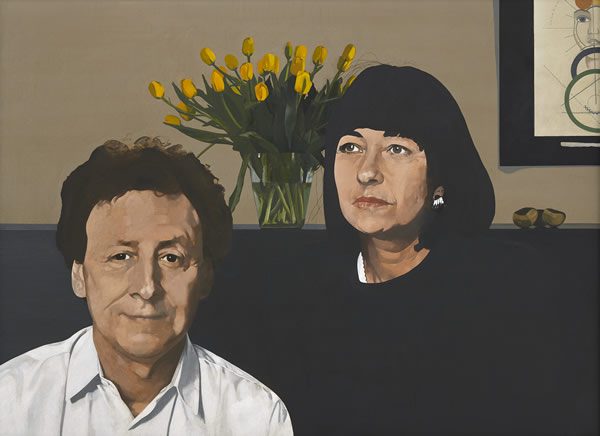 Sir Peter Blake doesn't bother with such antisocial subterfuge, and when Sir Peter replies to a taxi driver that he's an artist, he invariably gets the same response: an enquiry as to whether he paints portraits, landscapes or still lifes.
Sir Peter has been working on a piece inspired by these exchanges for 20 years, featuring a three-panel shrine to Elvis, and it's the centrepiece of a new exhibition called Peter Blake: Portraits and People at Waddington Custot, London. Further famous faces from music and film — painted throughout Sir Peter's illustrious career — appear in the show (including a wonderful painting of contagious icon Ian Dury), as well as portraits of friends, patrons and some fictional characters conjured from his imagination. More works from his Circus Acts and Wrestlers series, both influenced by childhood passions, will also be on display.