Say goodbye to your sanity for the rest of the day, for you are about to have Outkast's unrivalled earworm Hey Ya! shaking it like a Polaroid picture around the dancefloor of your mind until sleep finally cuts the power. But don't blame me, blame Andrew Baturo, Denis Sheahan and Paul Piticco for choosing the Japanese word for "room" as the name of their new bar in Brisbane's Fortitude Valley.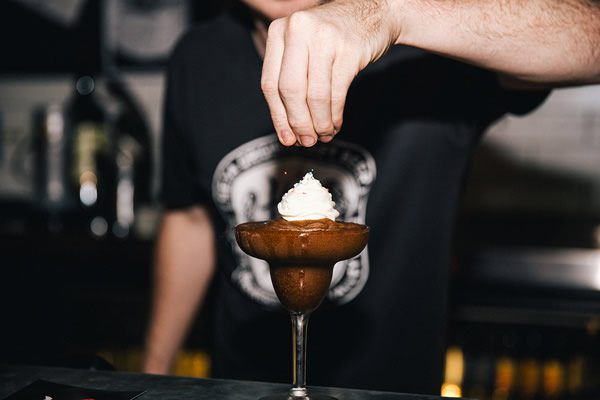 The idea for Heya took shape as the trio were wandering through the back alleys of the Golden Gai in Shinjuku, Tokyo, where little bars, each with their own house speciality, line the passageways.
Heya has translated this micro bar idea into a larger venue while maintaining the intimate character of the Japanese originals. A central dining area, pool hall and events space forms a hub around which smaller nooks and crannies can be discovered, semi-hidden within the basement premises — there's an eight-seater whisky bar, a shots bar, and a place for sake and ribs to discover among others. Peeling fly-posters line the walls in homage to the alleys of Shinjuku, accompanied by a plethora of Tarantino-vibed Japanese retro-pop advertisements and graphics.