French café society is renowned for its energetic character, with highly-caffeinated and pastis-fuelled opinions flying here and there in a whirlwind of debate. At the Place du Bouffay in Nantes, that energy has been given a sculptural representation by Baptiste Debombourg, who has created an artwork on a grand scale for the city's Le Voyage à Nantes cultural project.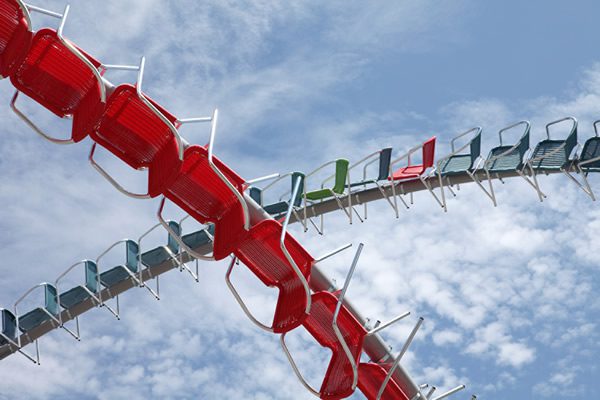 Inspired by a Robert Delaunay artwork from the Paris World's Fair in 1937, Debombourg too considers how man is an integral part of, and subject to the laws of, nature.
In this contemporary version, named Stellar, Debombourg employs his signature use of everyday objects to create something extraordinary. Responding to the city square environment and the many cafés that fill these public spaces across the country, the artist takes as his primary unit the ubiquitous café chair. The ranks and clusters of these mundane and repetitively-shaped items break free of their usual boundaries; 1200 of them take flight and propel their imaginary occupants on what might be a magical rollercoaster ride. The trails of brightly-coloured chairs swoop and arc as if tracing out the orbit of atomic electrons, connecting ideas of the man-made and the natural world to spectacular effect. The Le Voyage à Nantes event runs until 30 August.