The World's End Market, on the west side of Chelsea's infamous Kings Road, opened a mere two months ago – following the success of The Crystal Palace Market, it is no wonder the founders of The Markets Group sought a new location. Taking residency in an elaborate Grade II-listed pub, dating back to the times of Charles II, the charms of the epochal space remain. Next-door is the towering Cremorne Estate, a hearty stroll from Imperial Wharf, Sloane Square or Fulham Broadway, the momentous building could not be in more contrast. A feat of social-housing engineering, designed by Eric Lyons, the area known as The World's End has diversity written all over it. With a mix of 1960s modern architecture and Grade II-listed buildings; a history of the rocking fashion and art scene of the '70s and '80s (Vivienne Westwood launched celebrated punk boutique SEX here); and an influx of international money, to say that The World's End is the epitome of modern London would not be to exaggerate.
In the middle of this — with various antique shops en route, and the Thames close by — The World's End Market has one ultimate aim: to offer local (where possible) produce to its all-day diners. A handsome fish bar overflowing with freshness includes fish from Brixham, Bidford Bay and Anglesey. A celebration of British produce, the glass-fronted meat hanger showcasing 28-day matured meats from Surrey, Devon and Norfolk impresses. Each main dish comes with skinny fries and handpicked organic salad from Commonwork Farm in Kent, and I like how the team take time to visit suppliers across the UK. This way of feeding London's masses is luckily more commonplace now, thanks to our want for responsibility and transparency — cutting air-miles where possible, supporting local growers and championing British produce has become less of a marketing advantage, more just the sensible thing to do.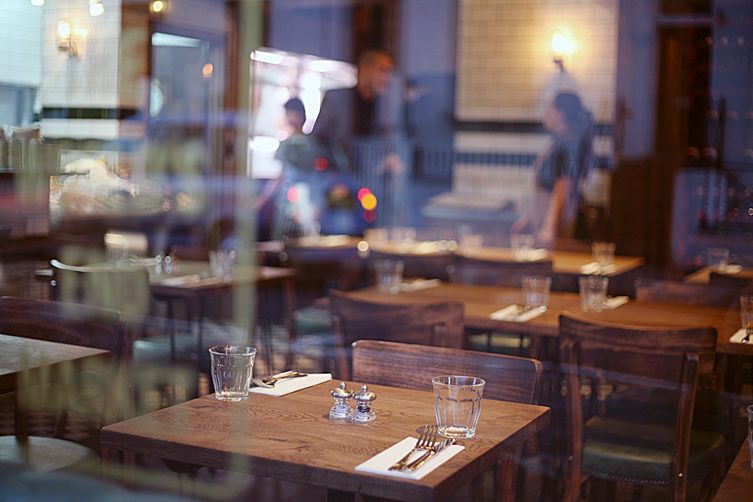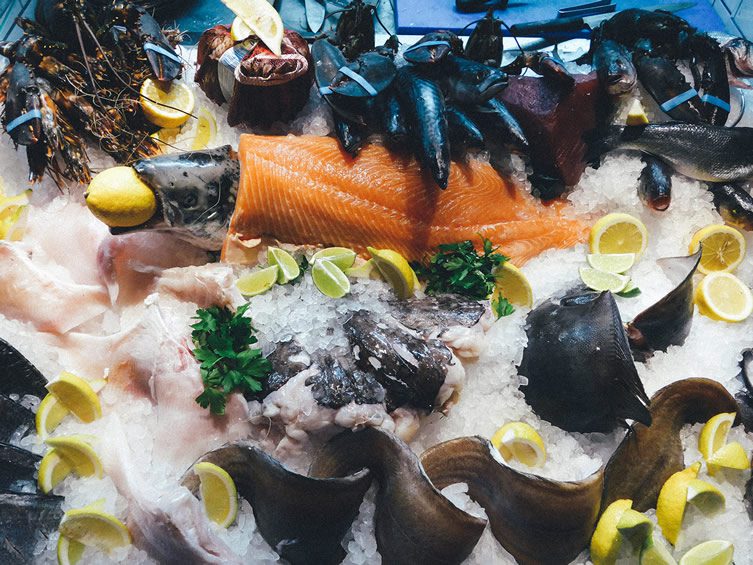 Ethics aside, The World's End Market also benefits from an agreeable atmosphere on its cosy ground floor. The bar, illuminated in red, sports a large painting of a fishmonger and butcher by Ninth Seal – adding a touch of contemporary in an otherwise traditional setting. Comfy banquettes circle the bar, metal drop-lights and hardwood tables are reminiscent of the West London boozer it once was.
The welcome is friendly and familiar, staff personable and proud of the homemade relishes, dips and sauces — and we're told that almost everything is made onsite. The fish and meats are all char-grilled in Josper Ovens thanks to head chef Bubker Belkhit, offering smoky and charred flavours. His direction over the Japanese restaurant group Sumosan can be felt in the multitude of delicious starters. Although the T-Bone steak was a dream with mushroom sauce, it was the Carpaccio of Scottish Salmon with Horseradish, shallots, lemon and Truffle oil that packed the most flavour. If this is how the world ends, bring on the apocalypse.