In the heart of William I's late-11th century hunting playground, the New Forest, just outside the village of Lyndhurst, resides Lime Wood hotel. Surrounded by dense woodland, scenic meadows, regal splendour – the boutique country house lies amid seventeen acres of National Park. The former 13th century hunting lodge that houses the hotel's central building is a remarkable sight. Arriving through open pastures occupied by wild ponies, Lime Wood is everything the befuddled urban city-dweller craves.
 
Designed and restored by architects Charles Morris and Ben Pentreath, interior design by Davis Collins, Lime Wood is the result of a five-year collaboration. Casual grandeur wafts through the many guest areas, from The Library to The Courtyard bar. Expect taxidermy, art, mountains of books and freshly cut flowers throughout an eclectic mix of vintage and contemporary interiors. There's a certain decadence, but balanced with a leisurely ambiance. We feel important. We feel relaxed. We feel really, really far from the city.
 
Our two-storey Pavilion suite was exquisite, lavish. Woodland colours of moss green, stone and dark wood flow through both floors. Full of light, thanks to three sets of double doors with direct access to the woods via the garden. The interiors are sensitive to their surrounding woodlands; the outdoors piped in, our suite resonating a soft woodland feel. Upstairs a dramatic free-standing bath dominates the room. Nestled in its own bay, 180 degree views of the forest. Mirrored side tables, chrome accessories, luxurious towels… I'd never hankered for a soapy suds so much. Let's not take away from the vast four-poster bed or the open fires stacked full of wood, mind. Not a detail in comfort or style had been neglected. It would have been excessive to light the fire on a rare sunny day, but daydream of a dark winter's evening I did.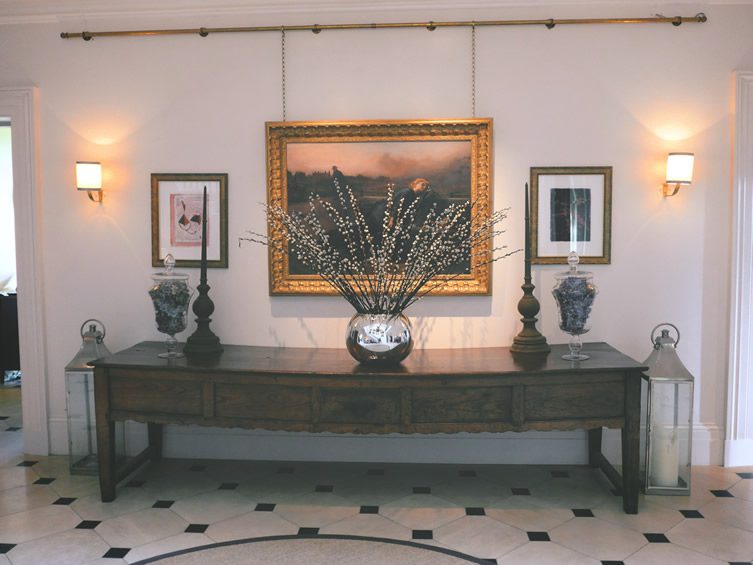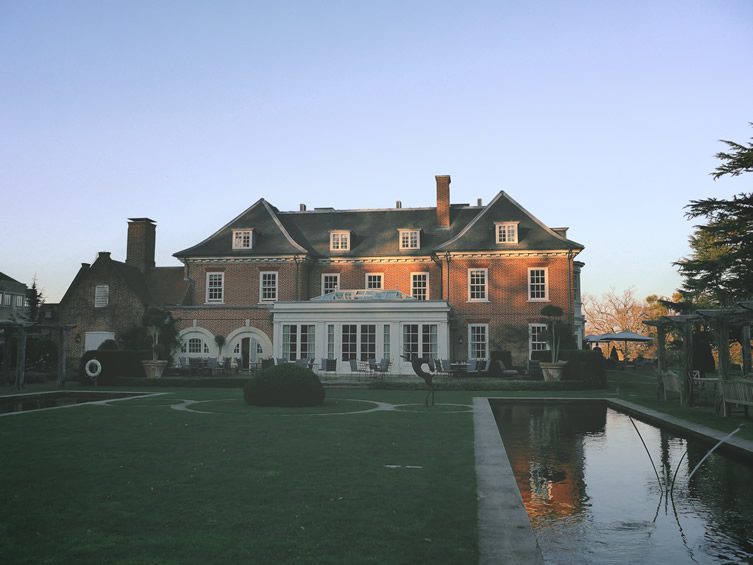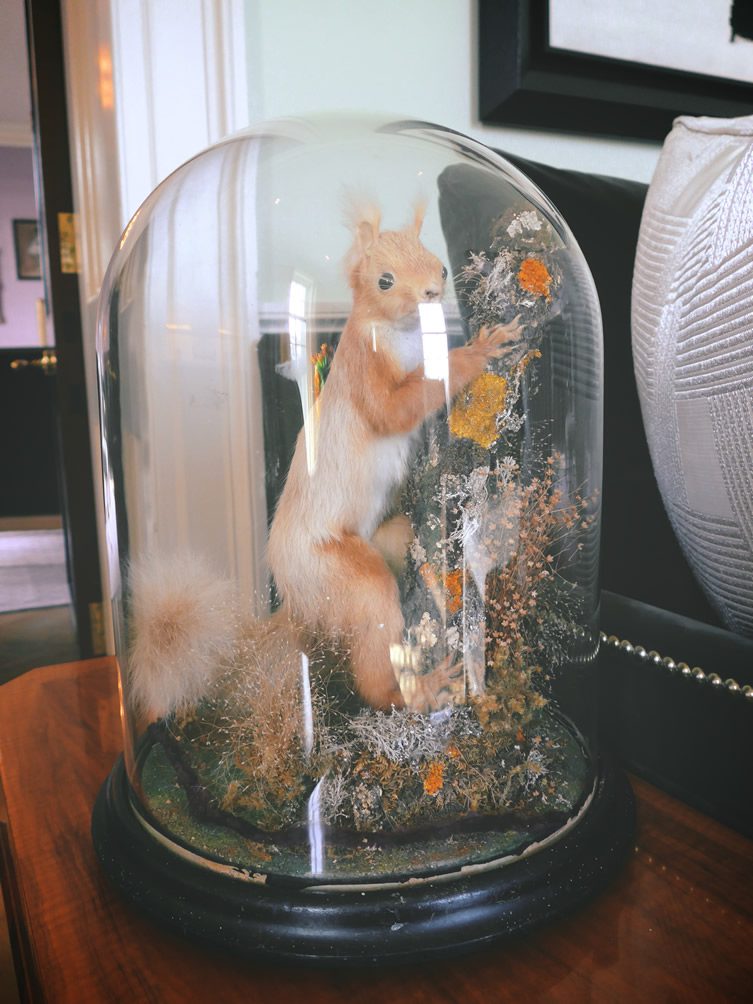 With indoor lap, outdoor hot and hydrotherapy pools, the Herb House is a beautifully designed spa. The facilities modern and hedonistic, spanned across three floors. A private steam room, Mud House, tin baths in the changing rooms, hydra-pool with one glass wall dedicated to outside woodland, landscaped rooftop – serious stuff. I sample Pai Detox and Decongest Facial, brimming with organic antioxidants. Three days after, my skin still felt smoother than the proverbial baby's.
 
For lunch or dinner, the renowned Hartnett and Holder offers Italian-inspired local fare. Do try their home-smoked house board of sweet cured meats, sausage and salmon straight from their own Smoke House. The flavours rich and unique, textures simply described as: melty. I'd also try their daily made pasta, I hear they make up to 10kg a day, each chef tasked with mastering the art. Our squid linguini was just perfect, matched with an effervescent Morande Pinot Noir from Chile. Game and fine cuts are naturally in abundance. Try the deep-fried courgettes, a side dish only, but perfect mini batons with tempura batter… just divine.
 
Sat outside in the spring sunshine you can hear bird song all around. The English countryside is a thing of audible and visual beauty, something Lime Wood has grasped with both hands, harnessing its power for those lucky enough to find their way here through the Hampshire woodlands. Surely even William the Conqueror would've been inclined to order a sherry and put his famously power-hungry feet up for a few hours. Wouldn't he?
 
@limewoodhotel
***