Tally-ho old chap. Once the setting for high society soirées and government gatherings, The Majestic Hotel bid farewell in a sorry state, closing its doors in 1983. The years that followed saw local art galleries make occasional use of the symbolic building – set within the city's historic mile it still remained something of an institution, regardless of its increasing dilapidation. Seeing potential in this Kuala Lumpur icon, hospitality group YTL Hotels (just a single arm of many to one of the country's largest companies) embarked on a loving restoration, the hotel reopening its doors in 2012 – the all new Tower Wing accompanying the original, listed building.
Malaysia's boom years were the foundations that this hotel was built upon, and there are times when today's Majestic can whisk you straight back to 1932. The service here is second to none. Granted we've access to our own personal butlers and chauffeur service – the perks of staying in The Majestic Wing (the meticulously refurbished heritage building) – but this is service as genuine as you'll encounter. Check in takes place in the comfort of your suite, nothing is too much trouble. Complimentary minibar. Breakfast in your room? Of course Miss Lisa. All with a side-order of genuine warmth. Truth is, the Contango Restaurant's breadth of choice and quality at breakfast is such that the butlers' breakfast in bed is probably rarely called upon.
In contrast to the new building, which stands 15-storeys high and houses modern rooms and suites with contemporary open plan bathrooms, the all-suite Majestic Wing boasts art deco features, colonial pomp; huge looming columns and terrazzo flooring amongst our favourites. Jet-lagged and in need of a 4am coffee, that service rears its untroubled head again: two cups promptly delivered with a smile and freshly baked biscuits. Want to partake in some retail therapy in the vast malls of Bukit Bintang? Your butler will happily arrange with the driver to drop by and pick you up, before handing you a mobile phone to call back when you're all shopped out.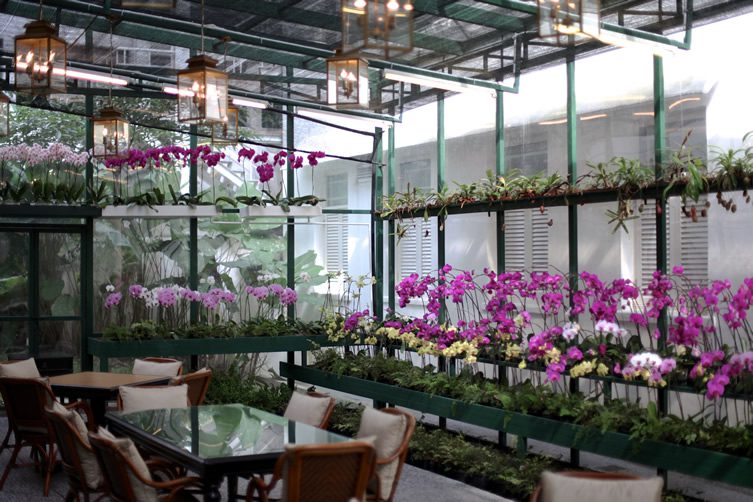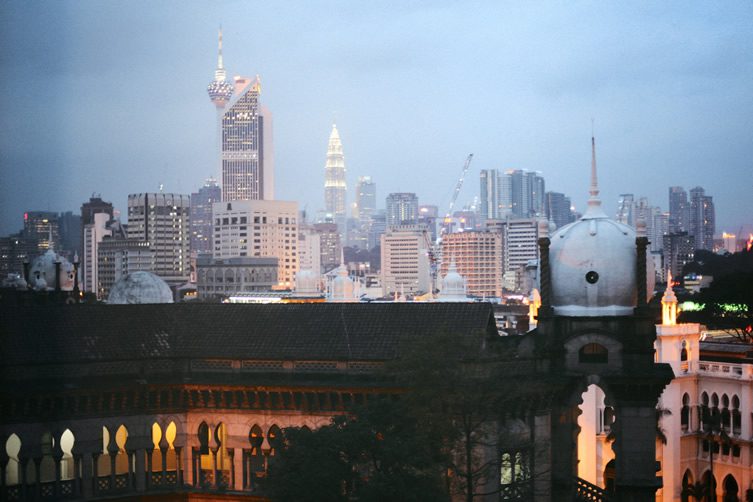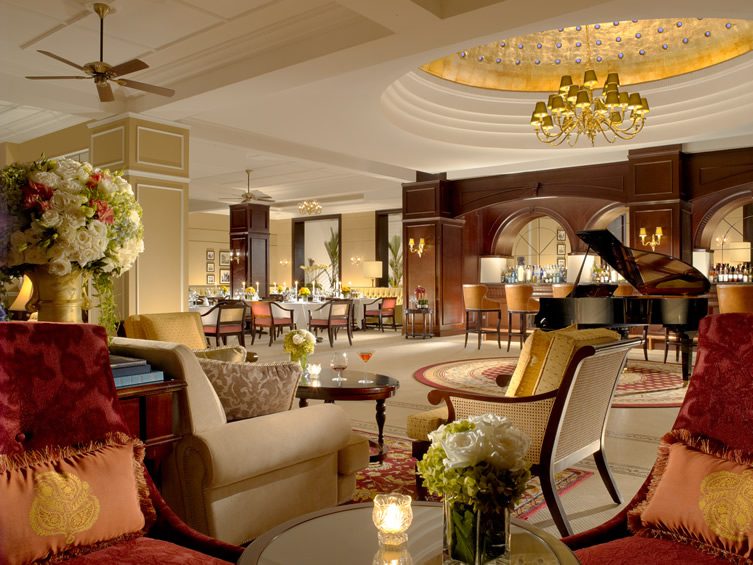 KL is a hectic city, typical of Southeast Asia. Its roads are gridlocked during rush hour, it can be punishing to navigate on foot. Overlooking the city's old Moorish-style railway station (KL's most photographed building, until the Petronas Twin Towers rose in the mid 1990s), the Tower Wing's 4th floor outdoor swimming pool is an ideal spot to escape. The Charles Rennie Mackintosh-inspired Majestic Spa, next door to the Majestic Wing, is the place to take escape to the next level. The mental and physical stresses of a 12 hour flight melt away amidst the long kneading strokes of a 90-minute couples' Malaya massage. Majestic.
Elsewhere, the Majestic's commitment to cutting out Kuala Lumpur's external chaos is a thing to be admired. A hive of activity come afternoon, the hotel is highly regarded for its afternoon tea. Take it in the Tea Lounge, Drawing Room or Orchid Conservatory – three adjoining venues that spell out regal, stately and serene respectively. The public spaces quieten briefly before nightfall, upon which the focus switches to The Colonial Café, Bar and Tea Lounge, where cocktails flirt with live jazz. KL's pre-World War II boom is alive and well in the confines of this historic hotel, but Chinatown is calling, we're ready for a small dose of chaos.
Tea rooms, orchids, the manly Smoke House, the bellhops who look like Jeeves on safari; YTL's rejuvenated colonial gem ticks all the boxes for aesthetics and atmosphere, but the attention to detail of its service is a restoration to be truly admired. Butlers? 1930s uniforms? There's something terribly un-2014 about all of this. But forget the names, forget the spectre of colonialism, Kuala Lumpur's Majestic Hotel is a very modern hotel, with a very old-fashioned approach, and it works. It really works.
***