If the influence of Monty Python ever dims even a little in our collective consciousness, it's never for long. When they aren't being cited as major influences on modern comedy writers, they are being brazenly ripped off by them. Their sketch shows and feature films all bear regular re-discovery, and with the announcement of a stage reunion this year, we have another excuse to remind ourselves how lucky we that those six madcap oddballs were serendipitously drawn together in the late 1960s.
Terry Gilliam was in a sense the odd one out. The other five Pythons – Terry Jones, Eric Idle, Graham Chapman, Michael Palin and John Cleese – were all British, Oxbridge graduates and Revue/Footlights veterans, whereas Gilliam was from Minneapolis via Los Angeles and later New York. He met Cleese while working as a strip cartoonist on a satirical magazine, soon after moving to England and becoming involved with more members of the future Monty Python group as an animator on British TV show Do Not Adjust Your Set.
Gilliam brought a different, very visual set of skills to the mix – skills which were to become an integral part of Monty Python and their Flying Circus sketch show. His all-smiting foot, descending from the heavens to arbitrarily squash the puny endeavours of man is as quintessentially Pythonesque as Cleese's funny walk or Palin's dead parrot. The surreal aspect of his animations contributed hugely to the Python appeal, and helped widen a generation gap that saw the show garner a cult youth following.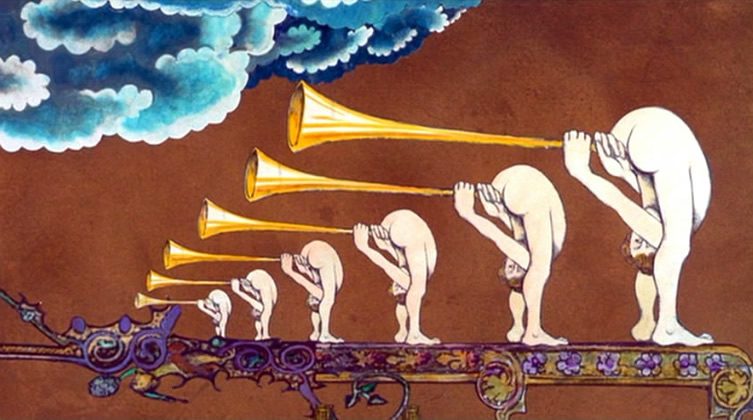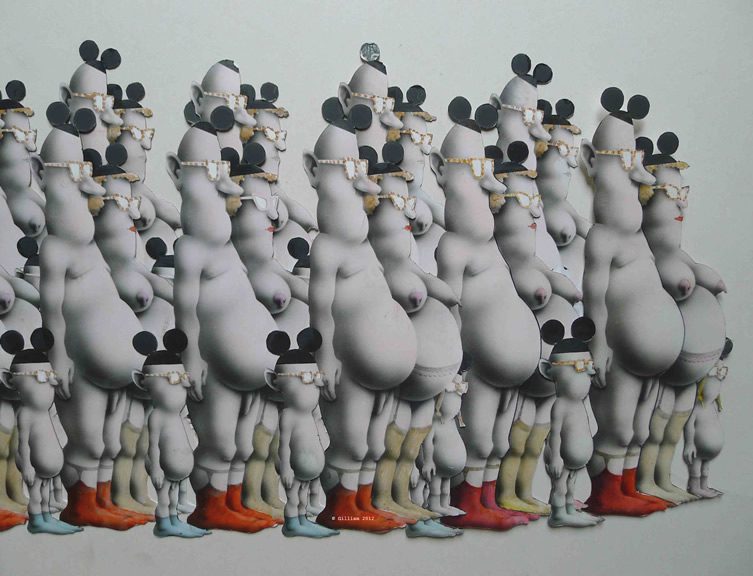 As the Python's success grew, the group looked for ways to branch out from their TV work. One of the options was a book, and in Gilliam they seemed to have the perfect man to translate the offbeat Flying Circus humour from screen to page. Surprisingly though, Gilliam wasn't keen. An avid reader of Mad magazine, and cartoonist on its successor-of-sorts Help!, he had been scarred by the latter's closure. He claimed "funny books don't sell" and was reluctant to move back into publishing having found a successful niche in animation.
The situation was resolved; the Pythons set up their own production company and the books became part of a merchandise phenomenon that netted the group a fortune. Idle edited the first foray into print, Monty Python's The Big Red Book, but it was the Terry Gilliam show, guided by art director Derek Birdsall and art editor Katy Hepburn (Terry Jones' sister-in-law). Then came The Brand New Monty Python Bok (also released as a Papperbok) and several anthologies and companion "boks".
Whether it be illustration or animation, Gilliam's style is one of the most recognisable in pop culture. Although blessed with a bucketload of drawing skill, as evident in his early cartoon work, he described himself as a lazy artist, developing a signature cut-out animation style using a lot of found material alongside airbrushed original characters. He loved to plunder Victorian-era photographs, citing the wonderful deadpan expressions and antiquated moustaches as intrinsically funny. Manipulation of scale was also an important comedic tool; his cupid's foot was just one example of oversized objects which wreaked havoc in unlikely ways. Nudity, as well as violence, was a regular vehicle to deliver laughs, but both were delivered in an absurd, almost innocent way, and proliferated as a result of the jerky animation process. The quicker the movement, the easier the animation, but also the greater the comedic effect, he argued.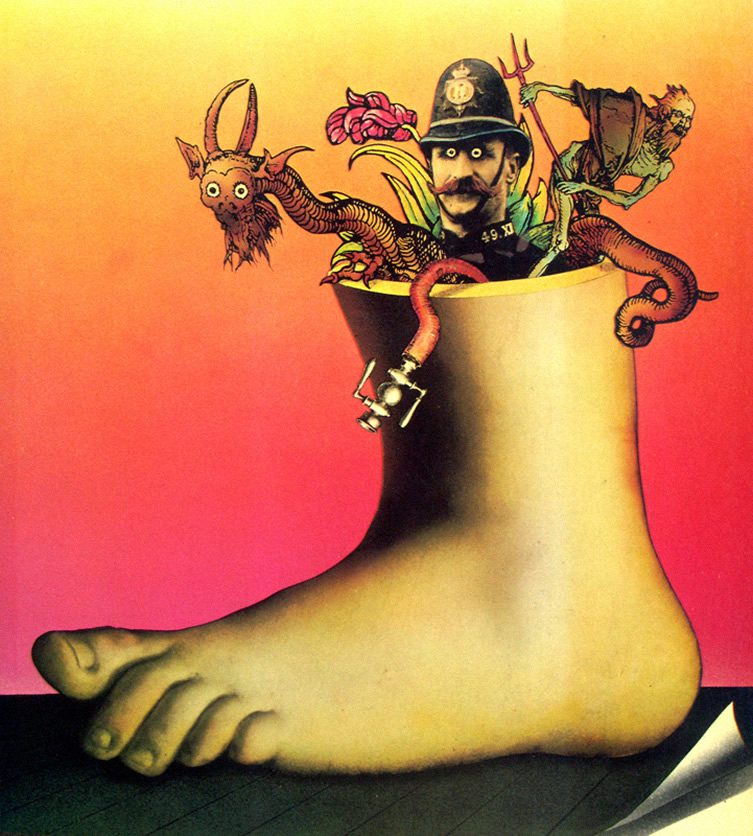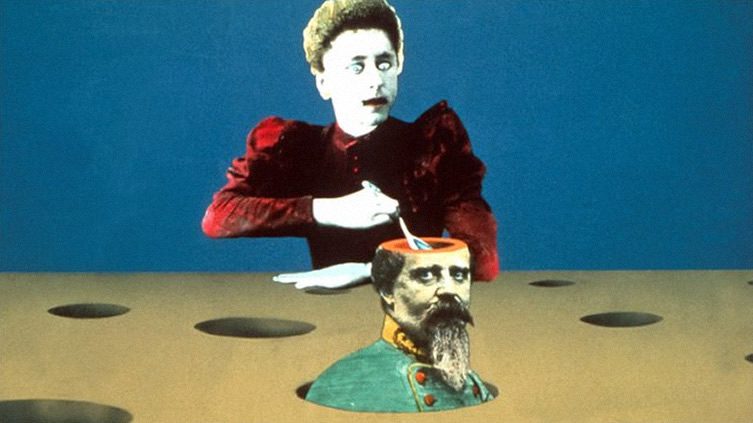 Gilliam contributed animated links to the hugely successful Python film outings, and went on to become a popular, not to mention visionary, film-maker in his own right. We can also thank him (or blame him) for a legacy that includes some contemporary animated classics such as South Park and The Simpsons. Gilliam's daughter Holly last year announced a forthcoming deal with Canongate Publishing for a comprehensive book looking at her dad's life through his art, which we can't wait for.
In the meantime, our favourite Python is rejoining the surviving gang for a short run of never-to-be-repeated live shows at the O2 Arena in London this summer. To get your tickets to the Monty Python reunion visit StubHub before the shows sell out – we've already got ours!
***