It's not everyday you come across something so imaginative yet so straightforward, like a magazine coming to life in the form of a retail store. Such a genius equation, why didn't we think of it? We all like the idea of exploring new worlds and, as our Create GB book will contest, love it when 2D becomes 3D, and that's exactly what STORY does. It brings editorial to life through a concept space, selling goods dependedent on the latest theme or story.
If that task wasn't enough, like a magazine publishing issues monthly, STORY changes its story every 4 to 8 weeks, that's all merchandise, design and shop fittings in its 2,000 square feet of space in New York's Meatpacking District. Amazing right? It is the actual physical realisation of content and commerce coming together in the offline world. To use their tag-line to sum it up perfectly, "STORY has the point of view of a magazine, changes like a gallery and sells things like a store." They are 'Retail Media', offering a 360-degree experience and pioneering a new way to shop and experience brands.
STORY is the brainchild of Rachel Shechtman, the amazing talent behind Cube Ventures (whose diverse clients included Gilt Group, Toms Shoes, and AOL amongst others). After 10 years she decided to put all her loves in one basket and create a concept that hadn't been done before, allowing her to work multi-platforms all at once.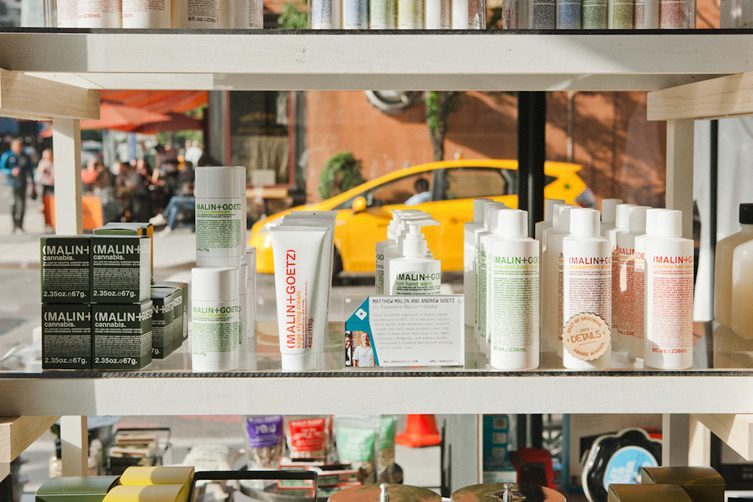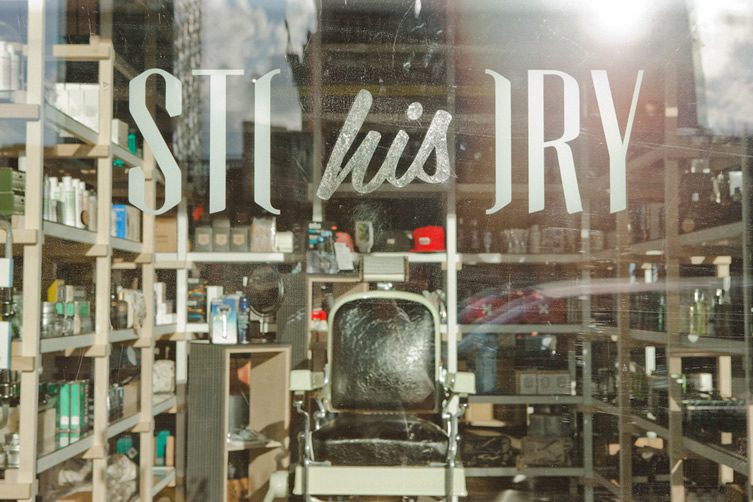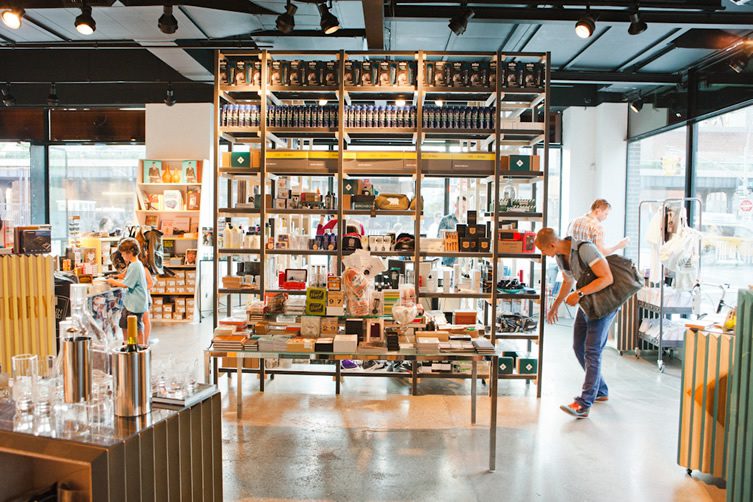 Since opening in January 2012 STORY's editorials have included Start-Ups, New York New York, Home for the Holidays, Love and Design, and others (there are now 11 since inception) all with corresponding brands and details that bring the story to life just like at any magazine. With the help of sponsors similar to that of a gallery who help put on exhibitions, STORY has major players bringing Rachel's visions to life.
The latest editorial is all about the man just in time for Father's Day. Rachel and her team are presenting (HIS) STORY, in collaboration with Details magazine – offering a grooming guide and editors' picks from brands like Malin & Goetz and Khiels. The latest instalment is realised by design duo Tietz & Baccon who kitted out the shop, and all is made possible by Proctor & Gamble who are offering people the chance to experience their iconic brands like Old Spice, Gillette and Braun in this culturally progressive concept.
(HIS) STORY is really bridging the old and the new with a shave station from the Lower East Side's Frank's Chop Shop where gents get to test P&G's yet to be released CoolTech shaver. Finally, rounding out the 360 experience are STORY's themed events and, in the case of this month's editorial customers, and fans can attend "Lights, Camera, Pitch" a live kick-starter night or, the "One Part Whiskey, One Part Chocolate" tasting event.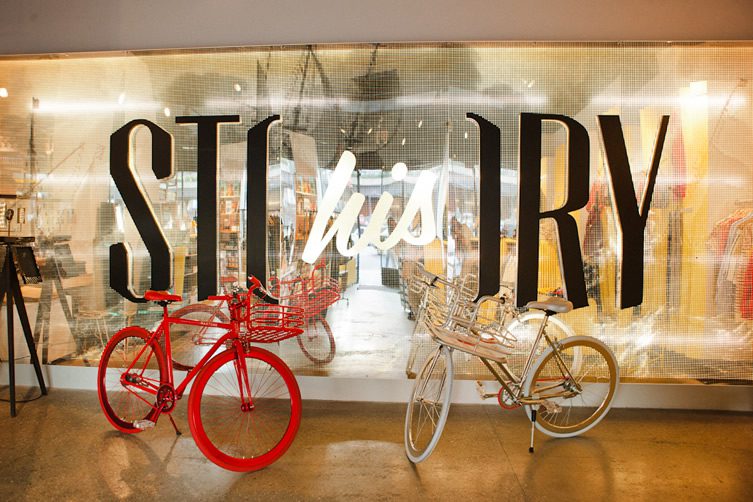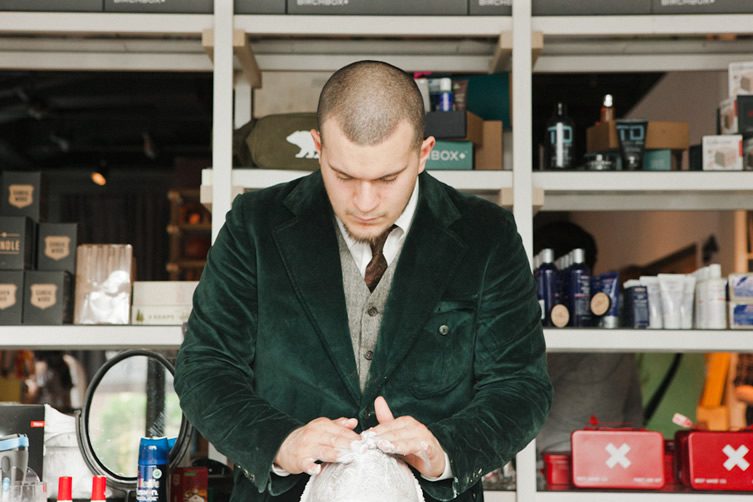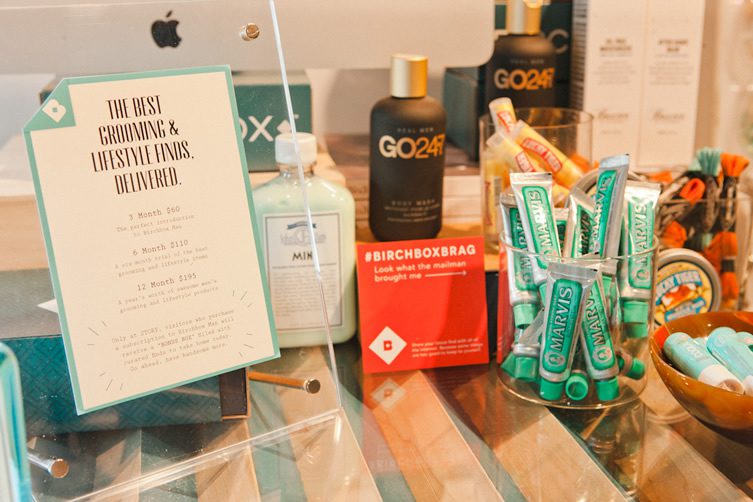 There is certainly a lot packed into each story with endless possibilities that can be included in this new genre of "Retail Media". In a world where people's attention spans vary from short to non-existent STORY is a progressive, fun and daring way to keep us all entertained.
In between editorial swaps from Design to HIS, Rachel answered a few of our questions…
You began as a 'start-up store'…
A Start-up Store BETA was our version of a soft opening or as the tech world calls it 'beta' – that great trial period. I didn't anticipate people identifying so much with it that it would cause confusion, but it all works out well in the end. We always intended to be permanent and called STORY – I signed a 10 year lease.
What has been the overall feedback now that you are in June 2013 and many editions deep?
Exciting. People thinking it's refreshing to have something new that has a level of entertainment and community in the physical 'real' world.
What is the planning cycle like for each story and how long does it take to change over? I imagine an "all hands on deck" approach…
The cycle has been anywhere from 3 weeks to 4 months, whilst changeover can be 4-10 days and yes, is very much ALL hands on deck.
Just out of curiosity, where do all the fabulous products go once their STORY comes to an end?
Hopefully many are sold… and those left over go back to their homes – our goods are on consignment.
What STORIES did you read growing up?
Kid, Judy Bloom and Young Adulthood by Hermann Hesse.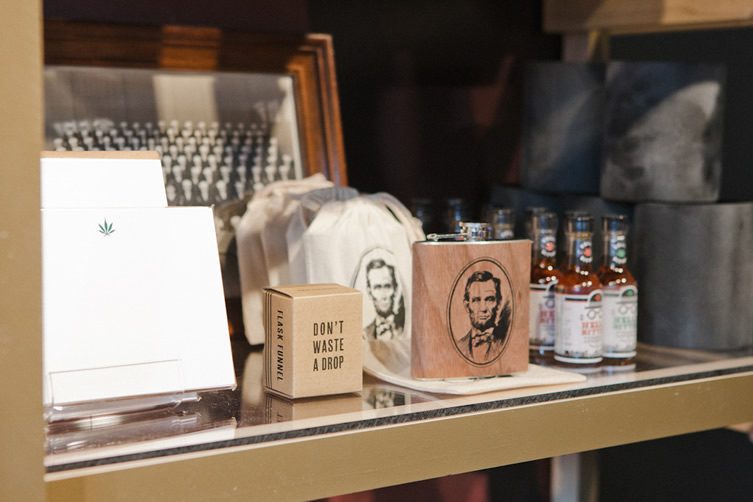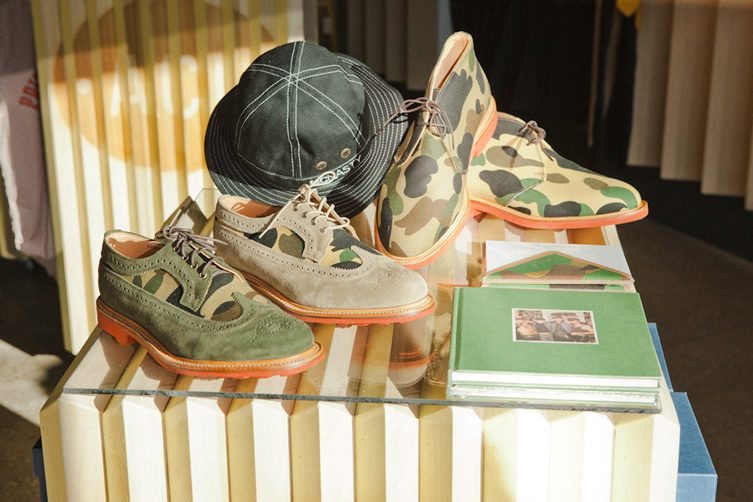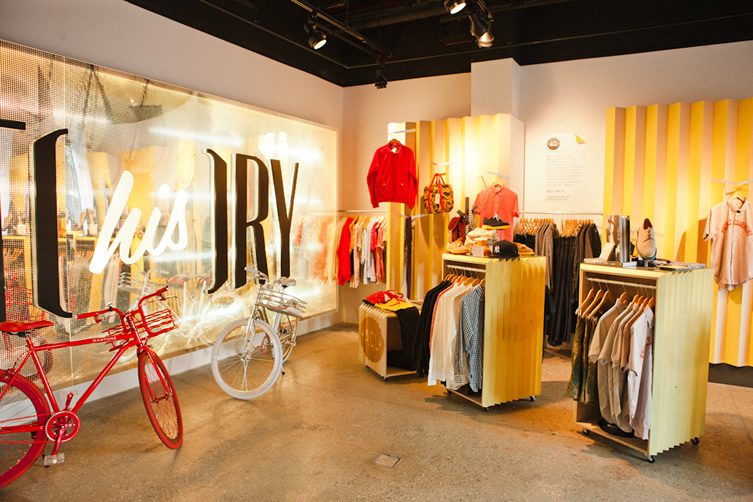 STORY itself gets to wear many hats as it changes, what is your favourite hat that you wear in your roles of founder, creator, leader and CEO?
Creator.
What are you currently listening to?
Twin Falls
What brands or people are on your wish list for future themes?
Hmmmmm. Since we are like a living magazine we don't necessary share our content ahead of time as we want it to be a surprise – just like the next issue of a magazine. However, there are brands I am both eager and excited to try and work with – like Home Depot and American Express. I also would LOVE to do Tokyo STORY.
Has all of your past work experience prepared you for this project, and are there still any surprises?
There are still surprises daily; however my past experience has given me some core tools to be able to navigate those unexpected waters.
In New York we could expect to find you…
Eating… En Brasserie, Drinking… Cookshop, Shopping… Who has time?, Sightseeing… High Line, Exploring… Sleep.
***