There's a new jewel in Croatia's crown and we want to shout about it. The region of Istria in the North West tip of the country is situated on a beautiful peninsula – the largest in the Adriatic Sea – close to Italy, and retains an authentic Croatian vibe, though subtle influences and Mediterranean climate inherited from its neighbour can definitely be felt.
Flying into Pula recently, even the short journey over offered some pretty spectacular sights; clear views of the snowcapped alps and an aerial view of Venice. Leaving the airport and driving for half an hour past large olive groves (Istrian olive oil is said to be one of the best in the world) we reach our destination – medieval Rovinj – and are immediately struck by the pastel-washed buildings perched high above the ground of the old town.
We were bedding down at Istria's first five-star design hotel and Croatia's first member of Design Hotels, Hotel Lone, designed by architectural studio 3LHD who've put a contemporary twist on the classic Croatian resort hotel. Recalling the sweeping lines of a colossus ocean liner – a nod to its location in the Adriatic – the hotel is situated close to the old town with its cafés, restaurants and bars all just a short stroll away.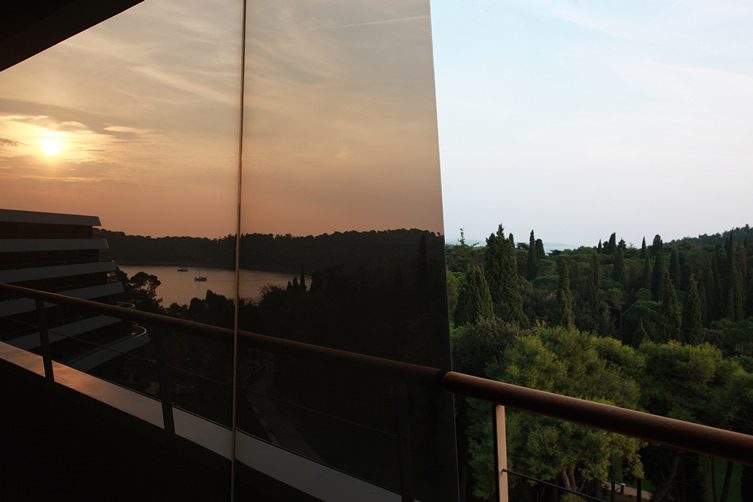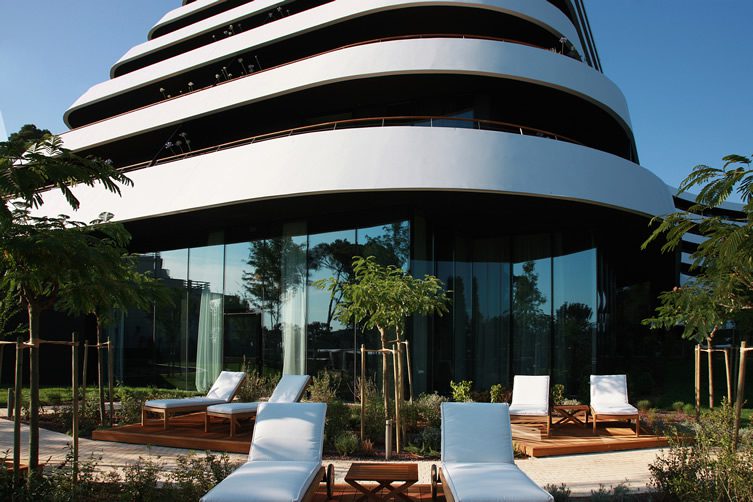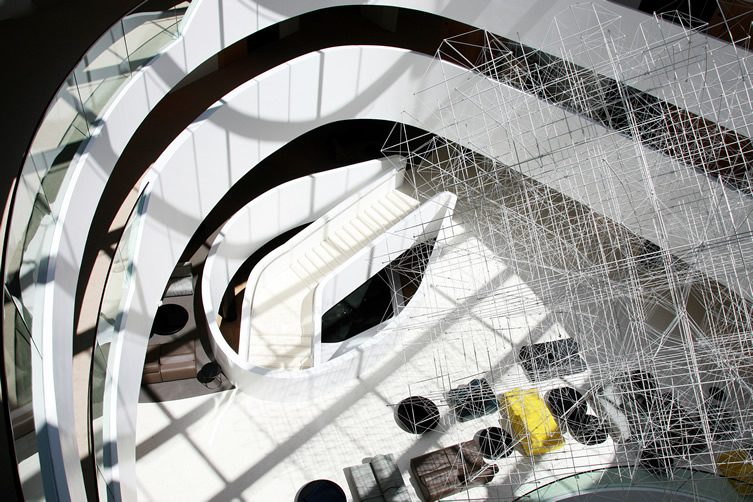 To afford the property a feeling of light and space, 3LHD created a Y-shaped floor-plan enabling the public facilities to be viewed from its focal point, the lobby – which, also in keeping with its surroundings, has been decorated in white-beige stone and sand-yellow furnishings. You'll notice the playful arrangement of mirrors and installations, whilst interior planting creates smaller, more intimate areas. All of the rooms look out towards either the sea or the Golden Cape Forest Park, and complete with a sizeable balcony, makes it the perfect spot to reflect on your natural surroundings. Equipped with all the amenities you'd expect from a five-star crash pad, we were particularly partial to the generous replenishing of the Rituals toiletries each day.
The sun was shining throughout our visit, perfect weather to enjoy the new outdoor swimming pool and sunbathing terrace – with its views of Lone Bay – a stroke of luck being it had opened just days before our arrival. There's a beach being planned for the near future but in the meantime, the serenity of the bay and Golden Cape can be enjoyed, or if you're not as fortunate with the weather as we were – Rovinj alleges to have 134 sunny days a year – you can indulge in the Spa and Wellness Centre's indoor pool, sauna or treatments; the hot stones massage can be highly recommended.
Should you not want to leave the hotel, you could be forgiven for not doing so – there's a choice of three restaurants, bars (the lobby bar does a mean caipirinha), and a nightclub to boot. Plus, Lone's swanky sister Hotel Monte Mulini is just next door. All being said, Rovinj is compact and deserves exploring – best by foot – to soak up its cultural richness and charm. A ten minute wander around the sweeping bay and you arrive in the old town where small boats dock in front of pavement cafés and quaint squares.
Though increasingly popular, Rovinj is yet to be spoilt by tourism. There's a cosmopolitan air which carries on through the maze of winding cobbled alleys; home to local residents, art galleries, cocktail bars and Istrian speciality shops. Best of all, prices are still pretty reasonable, meaning you can stock up on wine, olive oil and white truffle for your return home. If you've enjoyed the local delicacies a little too much, hike up to the Basilica of Saint Euphemia and climb the bell-tower to take in the wondrous 360 degree views of Rovinj and on a clear day; the Alps.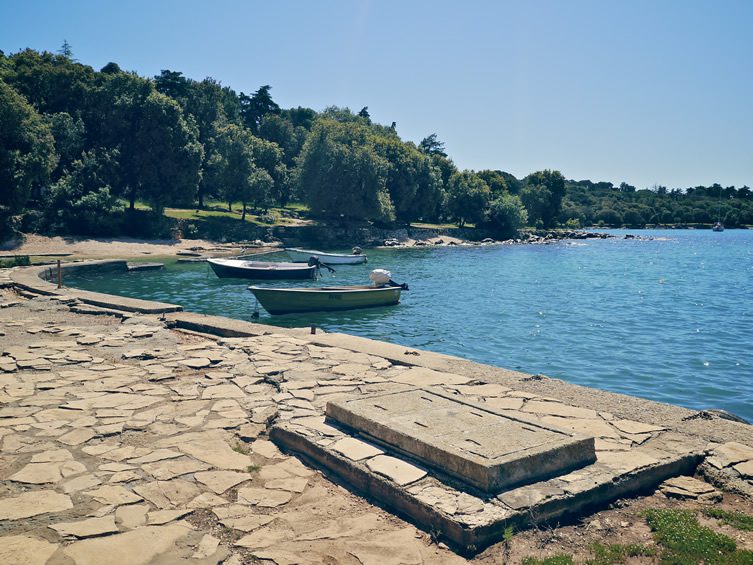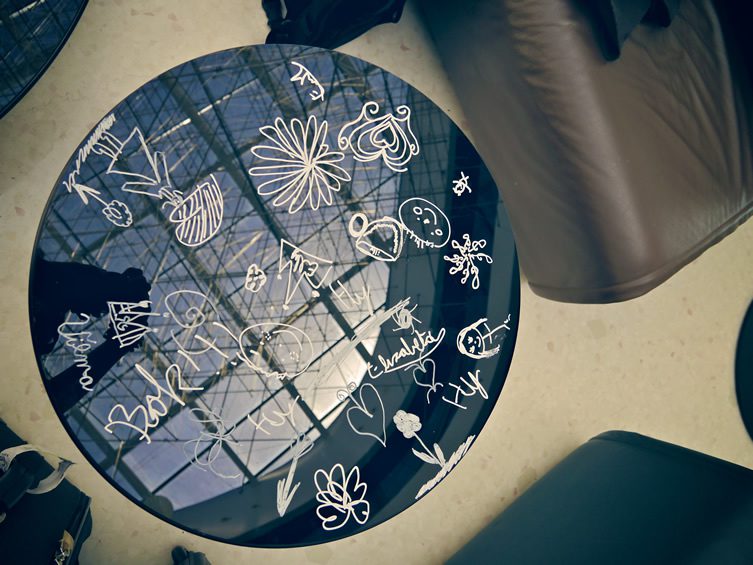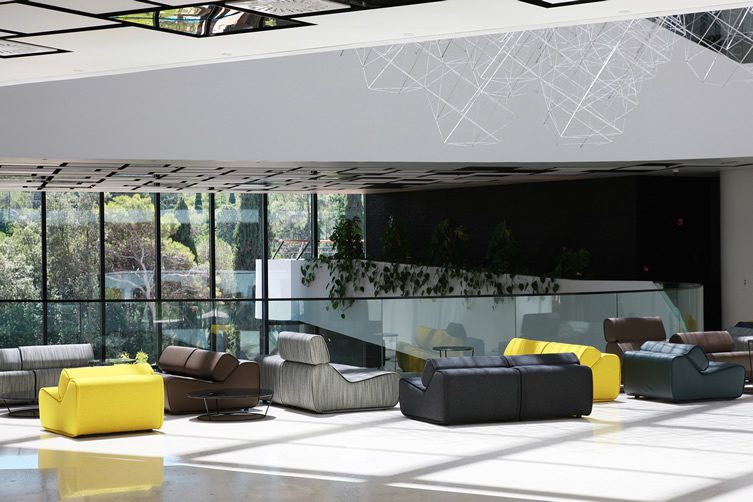 Lazy days are best spent discovering the many shingle-mottled beaches, whilst cycling through Park Forest Zlatni Rt (Golden Cape) – also popular with recreational athletes, rock climbing or kayaking – is a good way to increase your heart rate after one cocktail too many. Gastronomy is high on the locals' list of priorities and when it's this good, we can understand why. A favourite mid-morning stop of ours was the busy Grota bar for Istrian prosciutto and Malvasia wine spritzers, whilst close by Kantinon – co-run by Hotel Monte Mulini's Executive Chef Tomislav Gretic – was great for dishes which use regional products only.
If a day of activity leaves you wanting to stay a little closer to home, Hotel Lone's à la carte restaurant L and Monte Mulini's fine dining Wine Vault cannot be missed; try the Crispy pork belly in the former, and the seared tuna with onion jelly, reduced orange juice, sun dried daterino, pickled ginger and chilly threads in the latter. They consider wine to be as equally important as the first-class delicacies they serve, so why not let the sommelier guide you through the extensive menu; just don't forget the grappa at the end!
With a short flying time of just over two hours and an abundance of activities in natural settings, the vibrant coastal retreat of Rovinj – which also provides easy access to the rest of Croatia – should be on your must see list. It's one that we're itching to get back to.
***