DR.ME is Ryan Doyle and Mark Edwards, a "multi-disciplinary creative studio" – but, in reality, DR.ME is much more than that. DR.ME is an unnatural force, an uninhibited torrent of imagination, innovation, artistry and balls dropped on the boardroom table insanity; they're a duo that enact with gay abandon your craziest fantasies, the voices in your head that cajole you to behave wildly inappropriately in the most sobering of social situations, they're the urges you repress for fear of being locked away. In short; they're brilliantly bonkers, and an insanely refreshing antidote to trends, clean lines, and big-studio conformity.
Gig posters, album covers, exhibitions, zines and self-initiated projects are what you'll mainly find Doyle and Edwards distorting and cavorting – we've a feeling corporate brochures and A4 folders are not often requested at this small Manchester studio – and with clients ranging from Sony Music to local teashop North Tea Power, Tri Angle Records to Umbro; there's chance that the duo's DIY psychedelia will have already found its way to your retinas one way or another.
Having just given their website an aesthetic overhaul, we spoke to the duo to find out more about practices, inspirations, down time and future plans…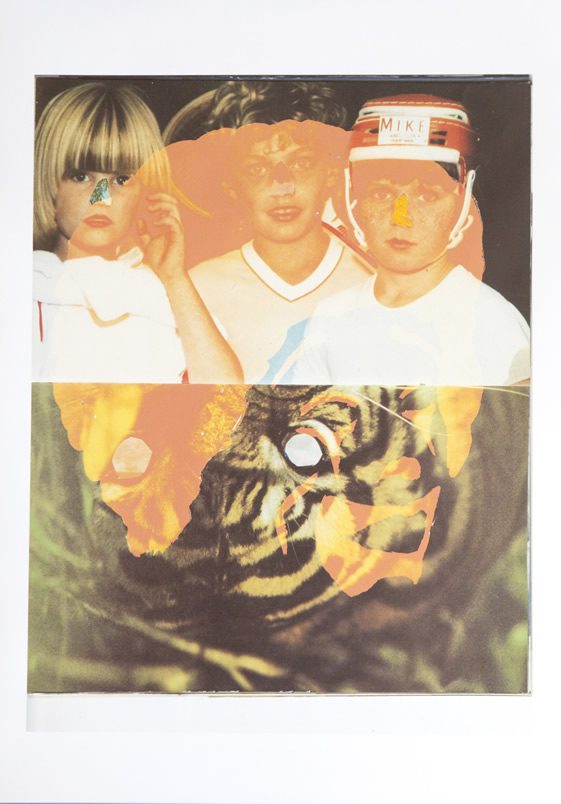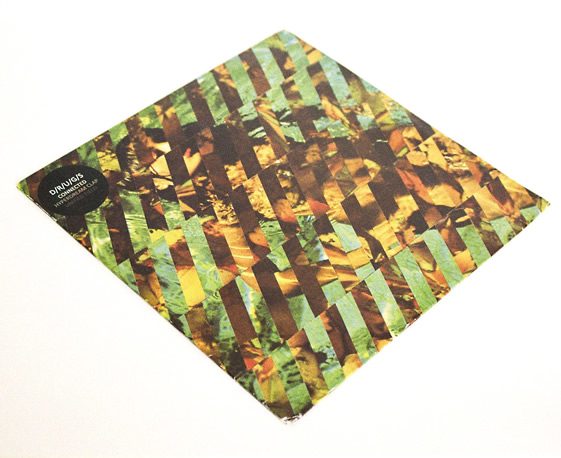 Hi guys, where are you from, and where are you based now?
Hey! We're from Portsmouth via the Lake District and Johannesburg via Perth, but we can now be found in a wee studio in Ancoats, Manchester.
Can you tell us a little about DR.ME's background?
We were paired together due to our names being next to each other on the register on our first day of University five years ago, became friends and started working together more and more until we decided to give what we were doing a title – which is a miss-ordered anagram of our initials. Since then we moved to New York for a short time to work for the illustrator Mike Perry and then came back to Manchester. We had no intention of working for 'the man' in a glossy graphic design studio, so we found our own awesome studio and moved in there with our brother from another; Steve Hockett.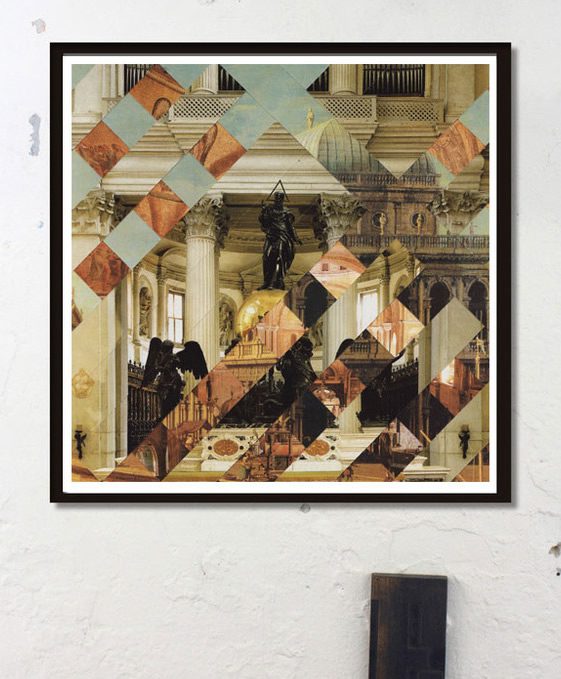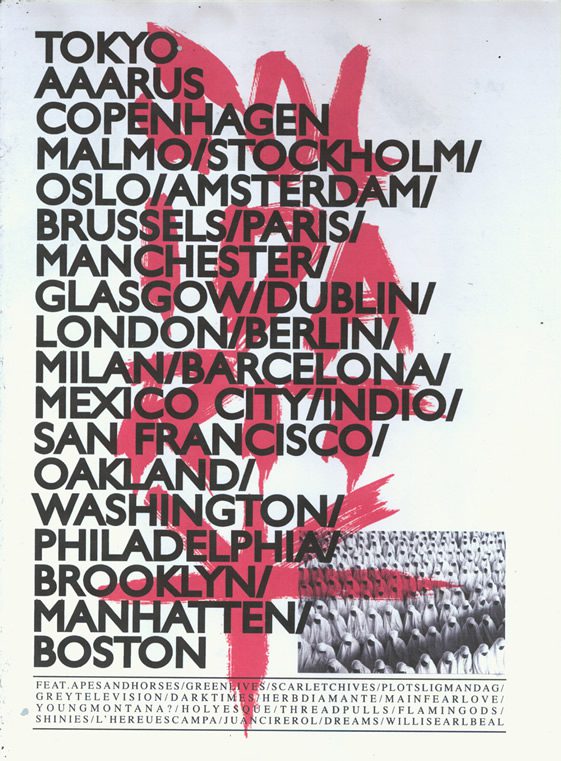 You straddle the boundaries of art and graphic, do you see yourselves more in one camp than the other?
We saw a talk by Vaughan Oliver a few years ago where he said that he's always being asked whether he is a graphic designer or an artist , he said that the only reason people confuse him with being an artist is that there is too much bad design and therefore people see shame in it. He thinks that you should be proud to be a graphic designer and we agree, we are a graphic design studio with an artistic conscience.
The top 3 creatives who've inspired you…
We're going to cheat a little here:
Eddy: Bridget Riley, Gerhard Richter, Jilly Edwards
Ryan: Richard Prince, Harmony Korine, Matt Groening
In the sense of how we run our studio though we're totally influenced by the ethics of Mike Perry and James Victore.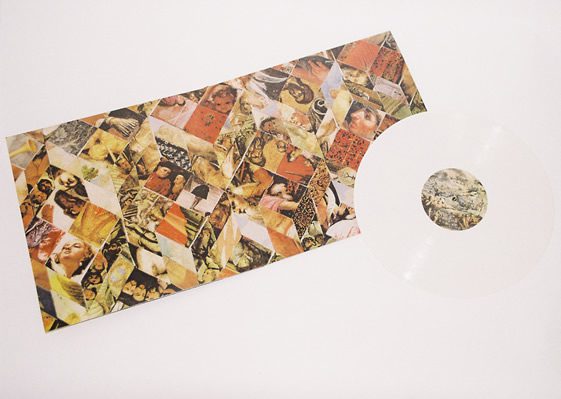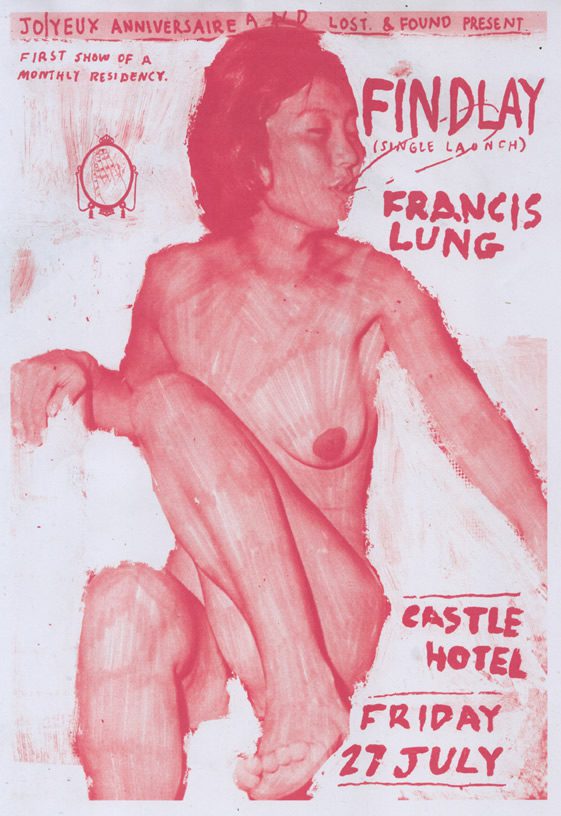 When you're not in the studio, where could we expect to find you?
We're really lucky to have a lot of friends who either play in bands, play records or put on music events, all of which are great so most of the time when we're not in the studio you'd find us listening to some form of music. Stop Making Sense is a fairly low key but awesome night at a great bar called Common in Manchester that has shaped what we play on the record player in the studio for some time now.
Any forthcoming projects or exhibitions you'd care to share with us?
In January we are going to be temporarily taking over a 1,500 square foot space and turning it into a temporary studio called 'Edition' where we will be collaborating with our friend and screen print superstar SAVWO, and a group of students and running a series of day long workshops creating limited editions of prints, books, zines etc with the outcomes being exhibited in a show at the end. Aside from this we're working on designs for albums coming out on Triangle Records, Sony and Memphis Industries in 2013 and hopefully working on a print project with our favourite photographer Jonanthan Flanders.