Based in Beirut, .PSLAB are a lighting company with a difference – in fact, it's hard to describe this highly artisan studio as a lighting company at all; in their own words, they are 'to lighting what haute couture is to fashion', and it's a sentiment that's hard to disagree with.
Working with architects and designers to create entirely bespoke, site-specific lighting projects, .PSLAB's ethos is all about individuality, attention to detail; and hand-finishing at their expansive Beirut 'campus', tailoring unique solutions to international projects by some of the world's top design talent… it's easy to see where the haute couture comparison has come from.
From the delightful retro-chintz of India Madhavi's Hôtel Thoumieux, to SHH Architects' resplendent utilitarianism of the Barbican's new Foodhall & Lounge and onto collaborations with Aesop and Bulthaup; .PSLAB are casting dramatic light upon countless We Heart-approved projects, all around the world. We spoke to the team, and got an exclusive peek into their inspiring campus…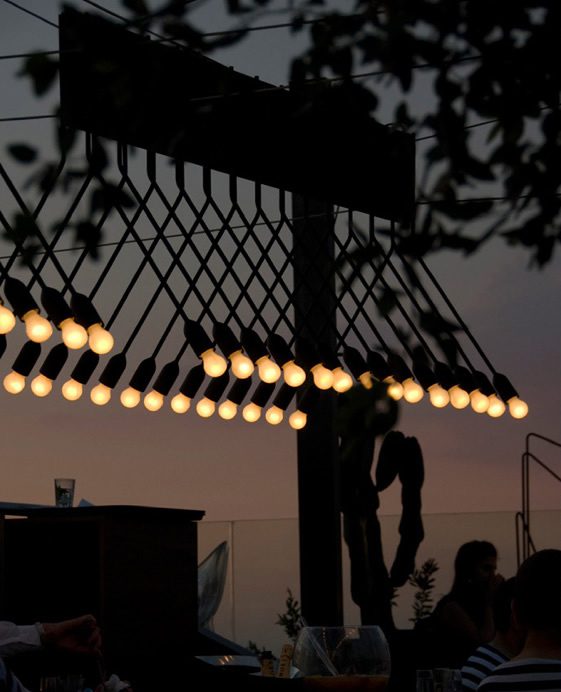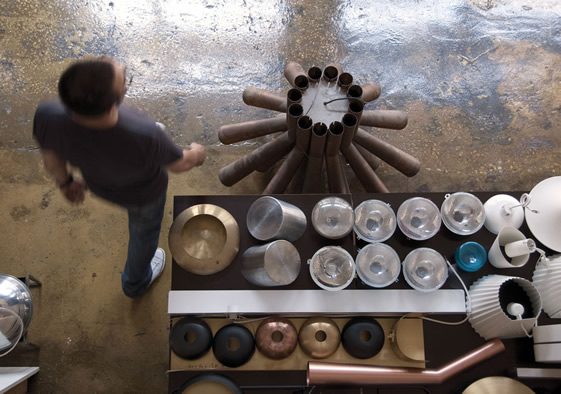 You were founded in 2004, can you tell us a little about how it all began, and how you introduce .PSLAB to strangers?
The idea of .PSLAB was born out of a desire to create and offer something truly unique and not yet offered elsewhere. .PSLAB was born in 2004 with a Beirut head office and a factory just outside of Beirut, which today holds 1200sqm of manufacturing space. These two .PSLAB locations to this day house our growing teams of designers, architects, engineers, technicians, brand developers and communicators. As lighting designers and manufacturers of site-specific lighting products, we offer a customised service which involves an open and continuous dialogue with our collaborators.
It was important for us to expand our teams and spread globally to better assist our collaborators on international projects. We set up our first abroad presence in Bologna. In 2010 we opened an office in Stuttgart which constituted our first official office outside of Beirut. The opening of this office was a great success and provided .PSLAB with great international support. We have just recently opened an office in Finland, .PSLAB Helsinki and follow a .PSLAB office in Singapore. The reputation and credibility we have gained from the multitude of projects we've done, was reinforced by the several awards we received from the industry.
When first introducing .PSLAB we started off by stating what we are not: We are not classic suppliers, manufacturers nor consultants as we have since our inception developed a different approach to lighting which is to treat each project in its own context. We create bespoke lighting concepts in collaboration with architect, interior designer, brand-owners or even end-users based on the elements encountered in the space.
You're in a position where you design and manufacture all of your own lighting, and have some 100+ members of an international 'team', do you feel like pioneers in your trade?
We do not consider ourselves as pioneers in the market but we do consider ourselves as different as we have brought something unique and not yet before seen to the market. We do not see ourselves as offering lighting products but rather creating lighting concepts as solutions to a space. Our concepts are specific to a space and grow out of the unique environments and constraints we encounter in each project we work on.
We not only create decorative products but technical products as well, which our team of engineers and technicians continually work at perfecting. .PSLAB was the first to come-up with and implement specific mechanisms relating to our technical products. So in a sense, we could say .PSLAB is a team of pioneers in terms of the new and improved products we develop on a continuous basis!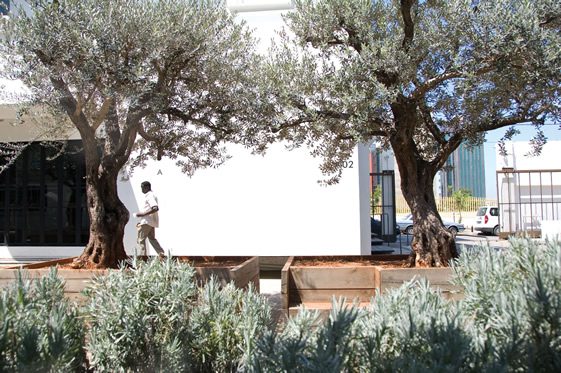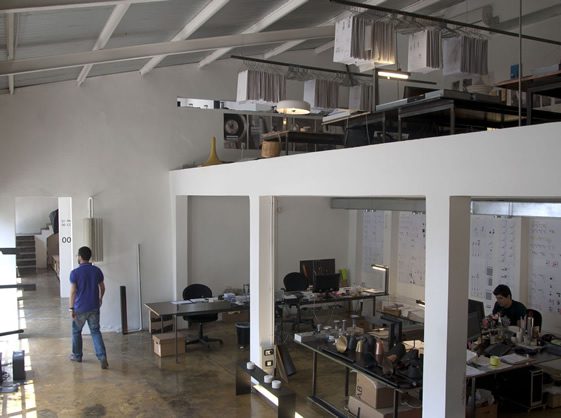 You say you are to lighting what haute couture is to fashion, if you were to compare yourself to one fashion designer, who would it be, and why…
Each designer has their own unique identity, philosophy and signature style which is why we would not necessarily compare ourselves to a specific fashion designer. However, we can definitely relate the .PSLAB approach to the "haute couture" tailor approach a fashion designer follows when working on a new design. Similar to a fashion designer's tailored approach, we work towards creating a custom-fitted piece for a specific client, taking into consideration the client's measurements, likes, dislikes and the concept behind the creation.
The client is involved in the creative process and an open dialogue is maintained during the entire process. For the making of the piece, high-end materials are used and put together with extreme attention to detail using hand-executed techniques leaving behind an artisanal mark. Adjustments and changes are made along the way, to ensure a perfect fit. A close and trust-worthy relationship is born as the client puts his trust in the designer to create the ideal piece just for him.
You're present in Beirut, Stuttgart, Bologna, Helsinki and Singapore; does your work draw inspiration from these diverse locations, or do you feel more of an 'international' studio?
We offer a personalised service, as it is important for us to build close relationships with all our collaborators. We have spread globally to better serve our international collaborators and expanded our teams to properly meet assist and engage them in a one-on-one dialogue no matter where they are a key factor in the customised service we offer.
We base our inspirations on the space we are working on, giving our designs an international aspect. Whenever working on a new project, we rely on the individualities and constraints of a space, to guide our creativity and assist us in creating a customised lighting solution. We do consider ourselves as an "International Studio" where our creativity is not restricted to geographical boundaries but instead draws inspiration from the unique elements we encounter in each new project and the unique environment surrounding the space, wherever that may be.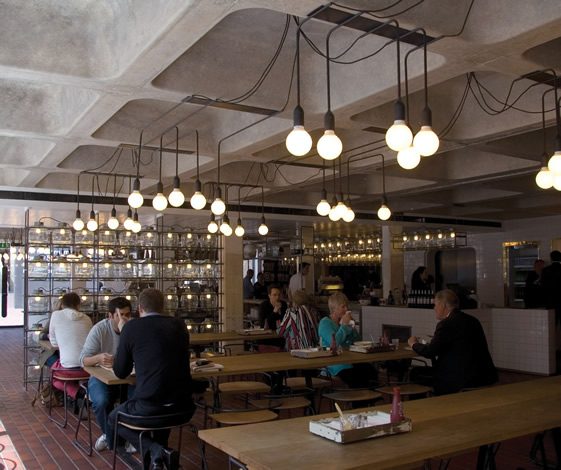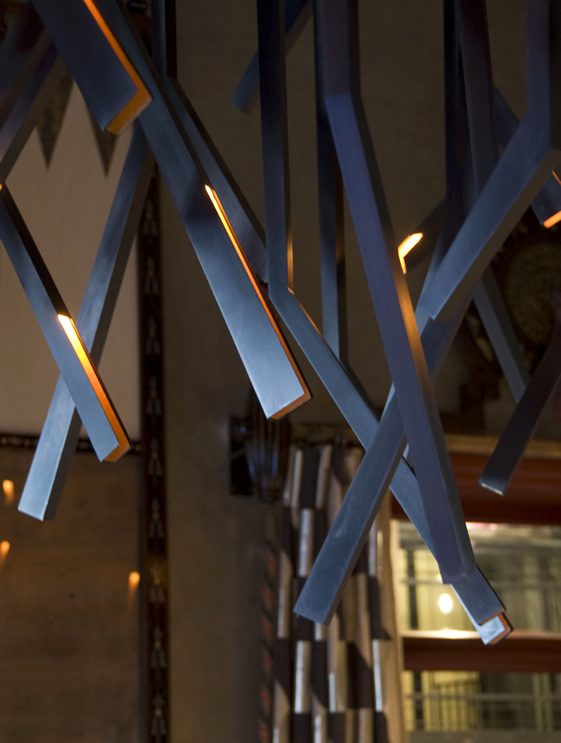 Can you tell us a little about the working environment at your campus? It looks a very relaxed place to be…
Our .PSLAB campus is characterised with an open and inspiring atmosphere. The design of our campus incorporates the concepts of communication and open dialogue and allows for individuals to foster their creativity, reflecting the .PSLAB culture. Working examples of .PSLAB products can also be glimpsed around campus – put in place to be tested in their intended environment. These products serve as examples of our work and are used to inspire future creations.
The .PSLAB brand character can be felt through our spaces. We treated our space the same way we would a project – we study the site to identify the best solution that would match our vision for the space. Every item in our campus has been designed and manufactured by .PSLAB from the wooden tables we work on to the publications library in the guest area. All of this was done keeping in mind the feel and image of .PSLAB we wanted to portray, allowing us to use our campus as a communication tool. This approach of creating a combination of objects to bring a concept to life has paved the future direction of .PSLAB beyond lighting.
Whilst some of your work may look like it's found its way from the future, others retain a very artisanal feel. How important is it for you to keep a craft spirit, and is it something that's present in all your productions?
When working on a new lighting concept, the inspiration that drives the concept design comes from the space itself. We rely on the characteristics of the site to guide our creativity. At .PSLAB, we create decorative products, which require an artisanal method and are manufactured with minute attention to detail by artisans, in our own factory, whose craftsmanship can be felt in our products. We also create technical products, which are manufactured to precisions by machines in our factory. The space dictates the combination of technical and decorative products we use as well as the finishing we specifically select as the type of material plays a big role in the design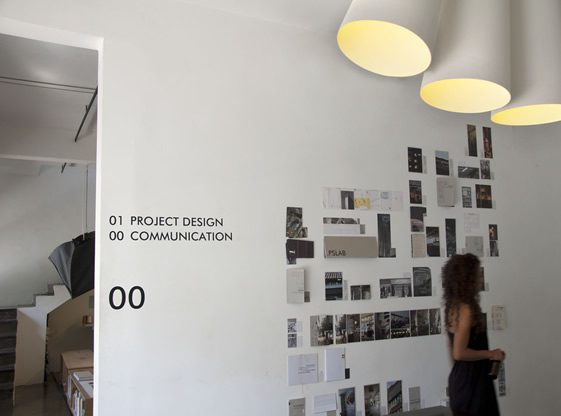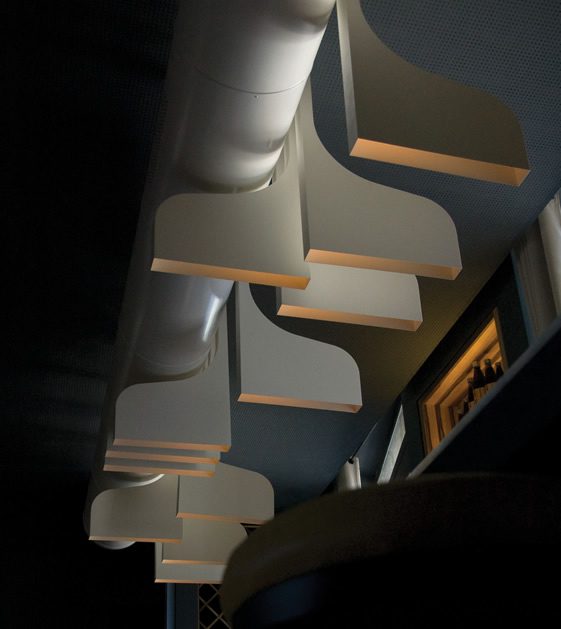 You operate an appointment only basis for those wishing to browse your "library" of products. Can you see a time when you'd create a line of more mass-produced products for the home?
At .PSLAB, we do not define ourselves as suppliers, as we have developed a different approach to lighting where we found our creativity on the space itself, manufacturing products based on a project's demand. So creating a line of mass-produced products just does not work with us as it goes against our identity and who we are as a brand. We do not keep stock in our factory, producing only what is needed when it is needed and according to the specifications of the project at hand. In a sense, we do "mass create" as we work on a multitude of projects each space requiring a unique concept but never mass produce.
The recognition and accolades are flooding in, is there a particular project that you're especially proud of?
Each .PSLAB project is the result of a combination of elements such as the characteristics and constraints surrounding the space, the vision of the collaborators as well as the brand's creative stage at the time of the project. Each lighting concept is thus unique to the space it was created for and differs from project to project making it hard for us to compare and favor one project over the other.
That being said, one project we are particularly fond of is a staircase installation, a first of its kind for .PSLAB. We are proud of this project not because it has received a lot of recognition but because we were able to turn an extraordinary concept and make it a reality for the space. This fixture, with architectural centerpiece-like features, was created for a residence in Saifi Village in Beirut, a project we collaborated on with architect Bernard Khoury. What made the lighting response even more a success is the open dialogue we maintained with the architect throughout the process which led the architect to place his trust in .PSLAB to create a solution that would be in cohesion with his vision for the space characterised with a modern aesthetic.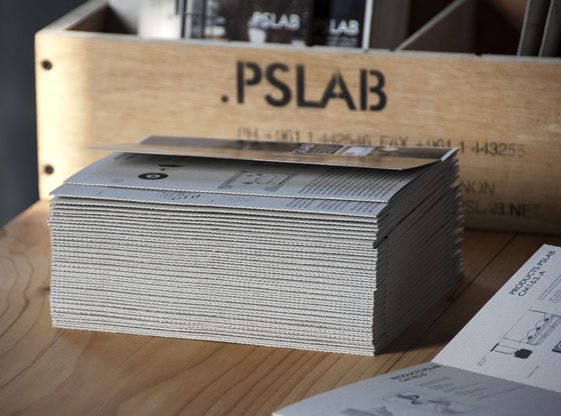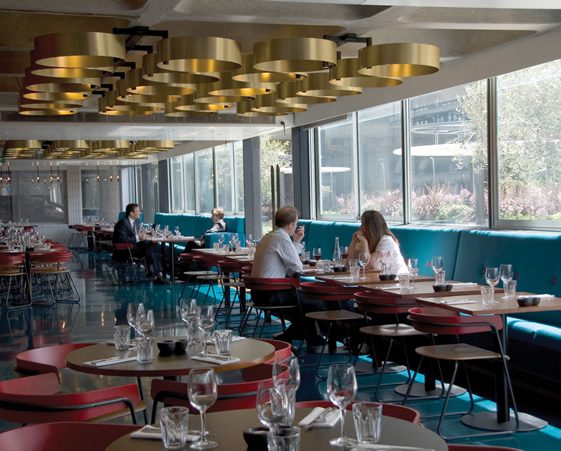 Are you inspired by creatives in other fields? If so, who do you admire…
There isn't one person in particular. When working on a new project with a collaborator, their expertise in their own field is a source of inspiration in our own creative process.
We are also often inspired by brands with which we share the same values and philosophies. These commonalities can also range from a brand's method of crafting to the materials they use, which we might be inspired from. Be it fashion, art or even gastronomy we try to combine these different fields with what we do.
The past 8 years have seen you collaborate with so many inspirational designers and brands. Is there anyone you aspire to working with?
We often work with designers and well-known brands who favor our approach because they value the direct dialogue and recognise the added value it provides.
We look for collaborations that understand our philosophies and appreciate the customised process we offer and the flexibilities that come with it. We look for collaborators that mirror our culture, regardless of the field they are in. A good example of that would be our most recent collaboration with Aesop brand to light its newly opened stores in Paris and London. We both believe in the notion that each space is unique, requiring a unique creative approach. We also both seek materials whose color and texture work well with the space. Whether creating a brand new lighting product or skincare, body or hair product, we both resort to the environment, the inherent needs and the constraints to guide our creations.
Also, Aesop is well-known for using each boutique to serve as its unique brand communication tool. For this reason, a lot of effort is placed on each store, to recreate through the space the beauty brand's identity, all the while remaining unique to its own environment. It is because of this shared belief that we were entrusted with creating the ideal solution for each of their store.