I found my self one sunny Tuesday afternoon wandering around an old diary warehouse, now the twentytwentyone showroom, discussing the difference between the design process and creating works of graphic art with Ronan Bouroullec. (I love my job!)
I was there for the launch of The Wrong Shop Editions with works by Ronan and Erwan Bouroullec and Pierre Charpin. Designer Sebastian Wrong created The Wrong Shop to enable designers to explore their creativity through unorthodox production methods and limited production runs.
I spoke to Ronan and Erwan Bouroullec about the project.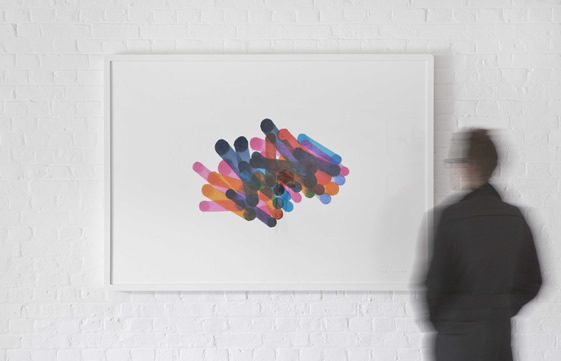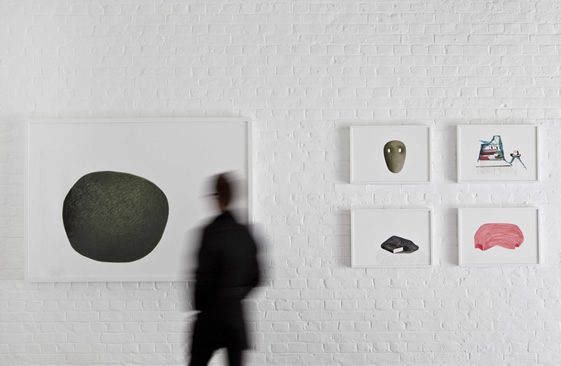 Ronan said: "I think we spoke about it… and we said, yes, no, yes, no, yes, no, yes, no, no, no. For me drawing is a part of us, but it is something which has always been very intimate and not shown, not related directly to our work."
The idea for the project came about in 2010 when Ronan and Erwan were offered a 1000m2 space and their first major solo retrospective at the Centre Pompidou Metz in Paris, just months away from another exhibition at the Arc en Rêve Architecture Centre in Bordeaux.
"We wanted to have something different, so we decided in the Bordeaux exhibition to not show an object at all, but more different things, some pictures of the process, some drawings some abstracts…" Ronan continues…
Erwan: "Everything was 2D…"
Ronan: "Just pictures…"
Erwan: "It was pictures, drawings…"
They exhibited 800 documents, photographs, sketches and mock-up outlines from their archives and called the show "Album."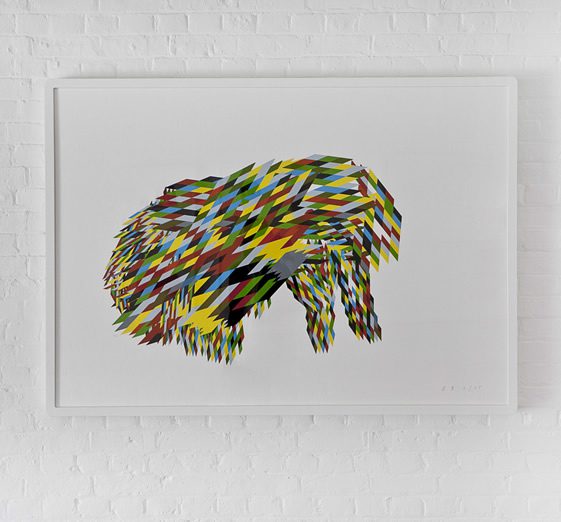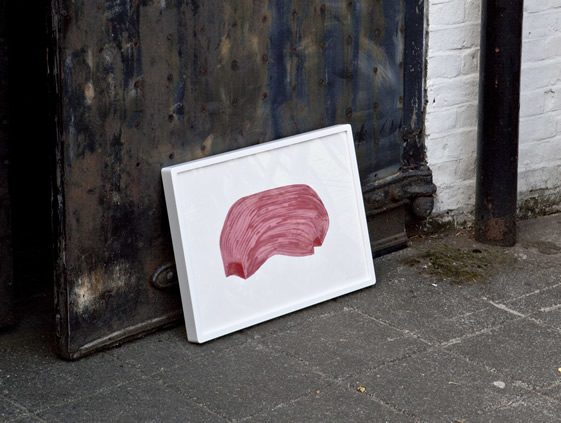 Ronan tells me: "And this had a new success. We thought it was interesting to talk about our work like that. Then a lot of people wanted to buy or to see or to understand…
"We decided, almost like the objects, there is maybe an interesting thing to reproduce it – if it is a good drawing, there is no reason to just have one. We could maybe find a way to print them and so we started. As [with] everything, it is very important for me, but it has a lightness or something which is simple.
When you are a designer, you're not supposed to draw, or when you are artists you are not supposed to do objects, but I think that the creative process is more complex that that. There are some people are very good to do the same thing, and we like to jump… from subject to small, to big to million to one-off piece, so drawing is a part of it.
Design is very positive in which you try to solve things; in which you try to find a solution; in which you try to adapt. It's a positive discipline. Drawing is something in which you can be sad and you can contemplate that, so it's another palate, it's another field of expression. It is something totally direct; you do not have to be frustrated doing two years between the idea and the final thing in a shop window. It's something direct that you manage the time and [decide] when it's finished.
Probably for me too it's the fact that drawing is something which is more intimate; that we do not have to share each object; each colour of each millimetre. Drawing is something that we can practice differently and not in the same way and not together… and I think it's this abstraction and this fantasy in a sense that feeds a certain sense of work. It's not very clear to understand exactly how from the start, but I think it's healthy."