Inspired by '70s antique catalogues, childhood interests in the grotesque and gory, Baroque kitsch, and otherworldly fictional fantasies; RCA graduate Ben Wheele presents unhinged artwork that defies boundaries and conventions – in a world where originality is more elusive than the planet's rarest natural resources, Wheele concocts eccentric, eclectic and inimitable art that's without equal.
Bizarre, disturbing, challenging… it's all of this and more – its blistering uniqueness slapping you round the chops like the salt air on a winter's walk by the beach.
Fresh from showing at Liverpool's independent art fair CAVE, we caught up with Ben for a chat about inspirations, pet hates, art and being a computer-game obsessed hermit…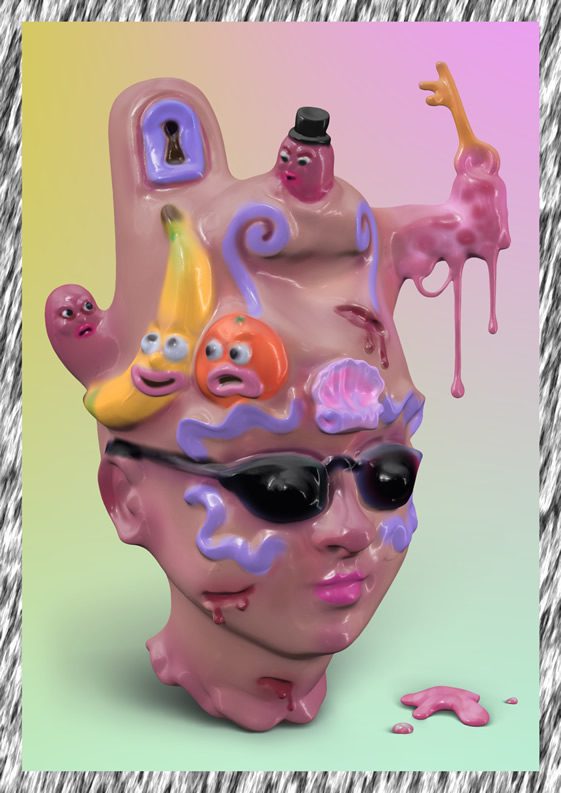 Hi Ben, where are you from, and where do you live/work from now?
I grew up in a little village called Ditchling in rural Sussex, I did my BA in Nottingham, then moved to London for my MA. These days I'm back in the countryside again… like a hermit.
We came across your work having exhibited at CAVE in Liverpool, how did that go?
I've felt really honored to be a part of CAVE, it was exciting to work with people that are really passionate about art, and about questioning the standard model of an 'art fair'. I've had some really nice feedback from the show too – it's been great.
So you recently graduated from RCA, how are things going now… what's the plan?
The RCA was a very intense experience. I basically zoned-out for a bit afterwards. I got into a weird 'head space' making my graduation film [Decoration, shown above].
At the moment I'm working in a design studio in Brighton called Bliink. There's a lot to learn, but I'm enjoying the challenge, and hoping to utilise all the technical stuff I've picked up to make more refined work.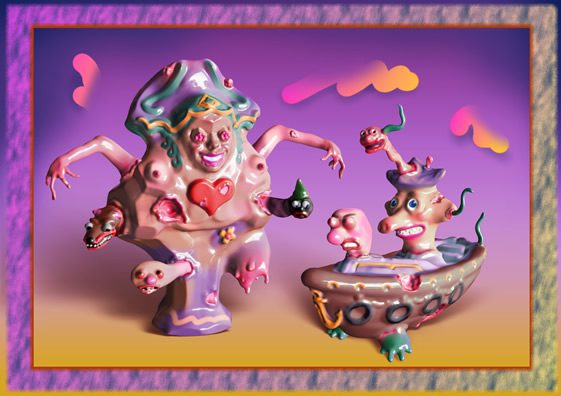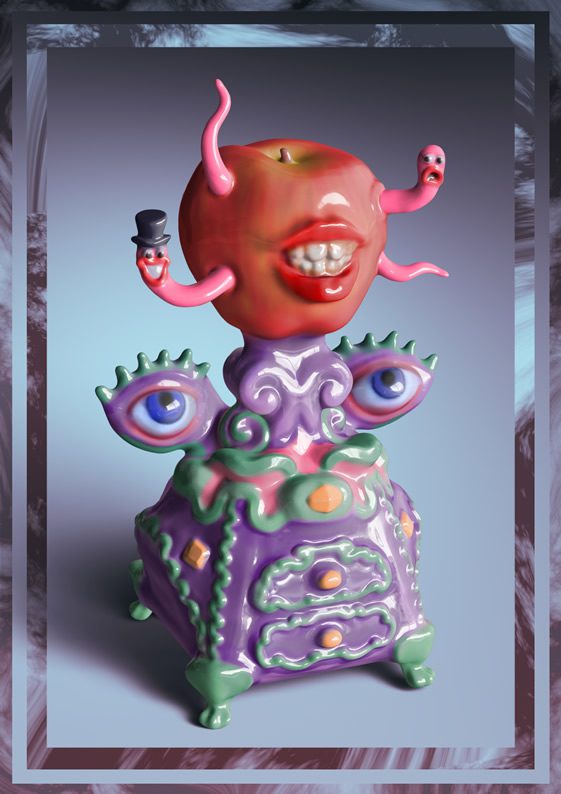 The works from your Antiquity Bonk show were fabulously deranged, are all the pieces physically crafted ceramic works, or are there renders in there too?
It's what I call a 'creepy mix'. I did make real sculptures using epoxy resin, but there were no ceramics. The sculptures shown in the prints are all made using 3d modeling software. It's like a kitschy semblance of ceramic art really, the important thing was the glossiness – the shininess of porcelain being similar to the shininess of viscera.
Brilliantly fucked up Baroque masterpieces… where do these visions come from?
I wish I knew. Honestly. I guess it's like a highly complex, fractal web of things…dense and incomprehensible… I just try and observe myself as a part of the universe (which on a scientific level is true – humans aren't separate from the cosmos, we're literally made from it). Making art, then, is technically just exploring the universe…
With Antiquity Bonk specifically, I became quite interested in the way that antiques or relics were photographed in 1970s antique/museum catalogues. It reminded me of still-life paintings, a bit dated. I also reverted back to some childhood interests; gross things, cartoons, gore etc.
In general, I know it's a bit cheesy, but I love surrealism, especially Dali. He sometimes has a bad reputation in the art world, because of all the Dali postcards, tea towels and coffee mugs, but I think that naffness about him is great.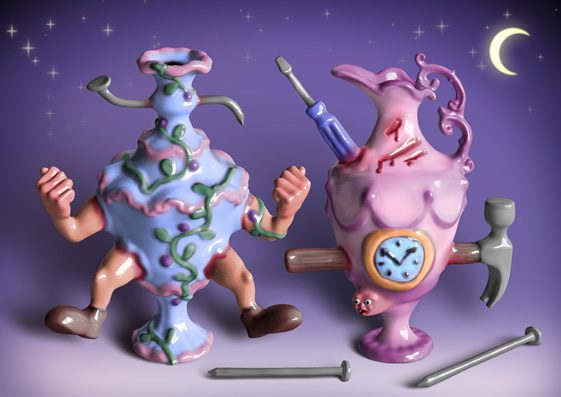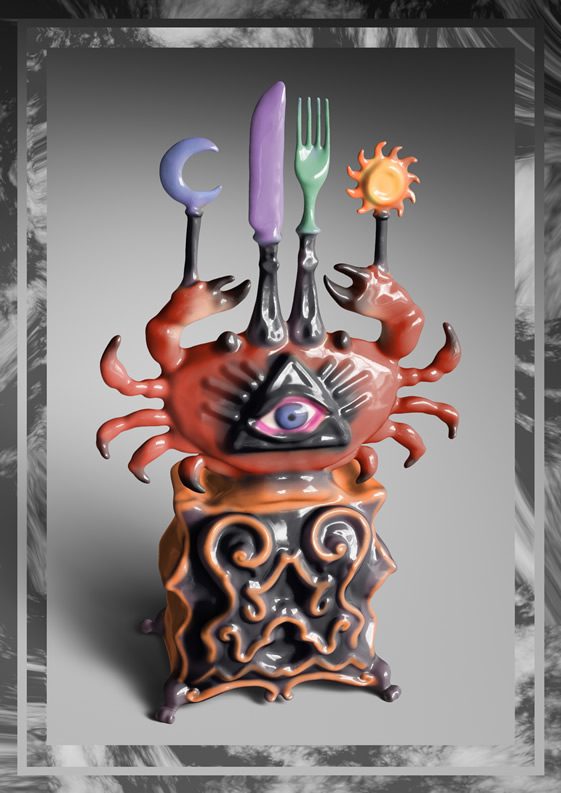 What's the worst job you've ever worked at?
A factory repackaging jewellery. However, it wasn't as bad as I thought it would be.
If you had the opportunity to collaborate with one creative, who would that be; and why?
I would say Jan Svankmajer, one of the last great Surrealists, but maybe he's too elderly now… I'll say Ryan Trecartin. His work is mind-blowing.
If you had the power to make one scene/trend/artist extinct, what would it be – and why?
Graffiti art in galleries, urban art. I don't know why exactly.
Your guilty pleasure…
Computer games. I try to tell people, they're probably the finest art-form humanity has produced. The most true to life. Perhaps the final art-form. They're going through a renaissance at the moment. I'm even confident there'll come a time when people use the term 'computer game' to mean the same thing as the word 'art'.