"Nathan Penlington's fusion of wit, storytelling and visuals are garnering critics' plaudits and attention" declared Time Out, and the subject of his most high-profile show to date – spoon-bending crazy man Uri Geller – clearly agrees; the "psychic" waxing lyrical about Penlington's fanatical deconstruction of his own life. Poet, writer, producer, magician… Penlington's literary curiosities have seen his star continue to rise in the spoken world scene, but his latest show – Choose Your Own Adventure – threatens to make waves across cultural barriers, with an Autumn run at the Southbank set to heighten everyone's awareness of the innovative performer.
Again focussed on obsessions, Penlington's passion for Edward Packard's Choose Your Own Adventure series of children's books forms the basis for an inventive live show/documentary that follows a search for the mystery owner of a diary found inside a book purchased on eBay; the audience, you guessed it, being able to choose their own… well, narrative structure. As Nathan gears up to take this show to the next level, we caught up with him to talk Create GB, grimy seaside towns, and darts…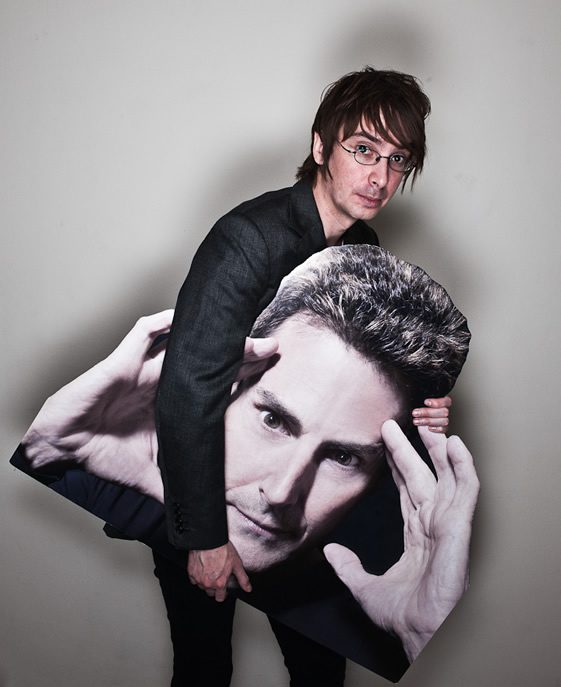 Where's your hometown, and where are you based now?


I'm originally from Rhyl in North Wales, but have been based in East London for the last 17 years.
Do you think location affects creativity?

Definitely, in many ways – from the broader area in which you live to your type of working environment. For me it is really inspiring to have access to other people's work, potential for meeting new collaborators, to be able experience the unexpected day to day. Obviously the internet allows all of those things, but there is still an essential benefit in the physical. You also need time for quiet reflection, and space to work in the way that suits you personally – the freedom to turn off the phone, not check emails – but those things are often in conflict, the trick is to find the balance that doesn't stifle the creative process.


How would you describe British creativity?

I don't want to generalise too much but I think British creativity at its best combines conflicting cultural forms and ideas expressed with wit and intelligence – minute attention to detail on one hand and on the other an acute sense of the absurd – whether the form is music, fashion, art or literature.
Has being British had an effect on your discipline?
Yes, even being from Rhyl has had an effect on my work. I love the artifice of the seaside – the reality that underpins, and sometimes undermines, the novelty and the neon. I was a child of the Beatles and Ballard. 



Are there any quintessential British traditions that inform your work?


The seaside, the game show, the pub, drizzle.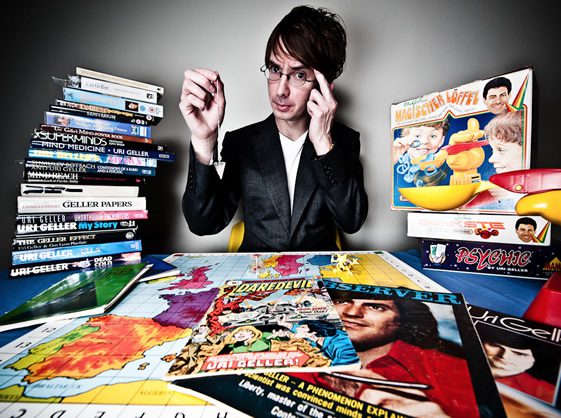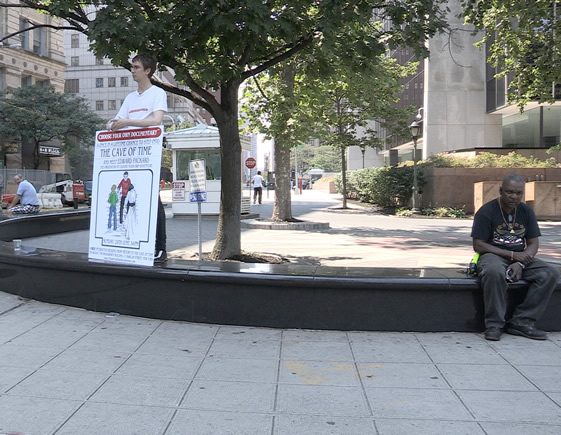 Where in Britain do you feel most inspired?
I don't subscribe to the romantic ideal of one place or landscape that inspires. Inspiration really does come from the unlikeliest, and likeliest, of places – my pocket is always full of blank cards that end up being a sprawl of handwritten notes – overheard conversations, stray thoughts and comments. One thing I've learnt is when someone suggests you read a book or watch a certain film – do it if you can. Often it is inspiring in the way the person hoped you'd find it, and at the worst it reveals something about them you hadn't considered before. 

If you could collaborate with one GB creative, from any field, who would it be, and why?

I'm lucky to have worked and performed with many people who have inspired and continue to inspire me. I currently have an idea for a literary comedy musical that would be perfect for Stewart Lee, Scroobius Pip and Daniel Kitson. I'd also love to keep working with my current collaborators Fernando De Jesus, Nick Watson and Sam Smaïl on a new project –they've been amazing to work with, and keep pushing me further than I would choose to go on my own. I think that is the sign of good collaboration.
Will you be watching the Olympics?
No. The East End of London has undergone many changes over the last 17 years, some good and some bad, but the Olympic Committee have stomped all over the communities and cultural heritage of the area with complete disregard. I guess that is the inevitable result of an event where corporate sponsorship is more important than the actual impact on the people living in one of the world's largest cities.


Which sport would you like to compete in at London 2012?
The one British sport that should be represented isn't being played: darts.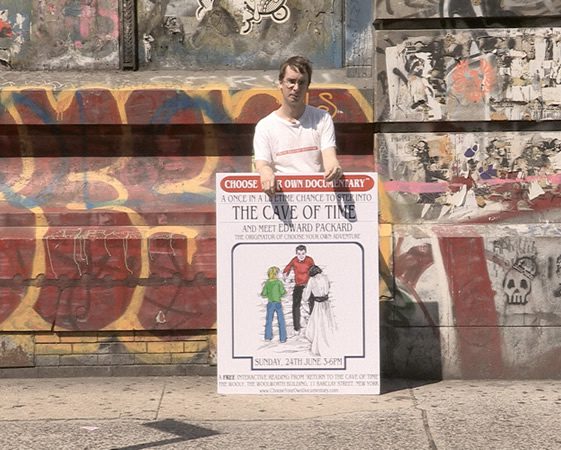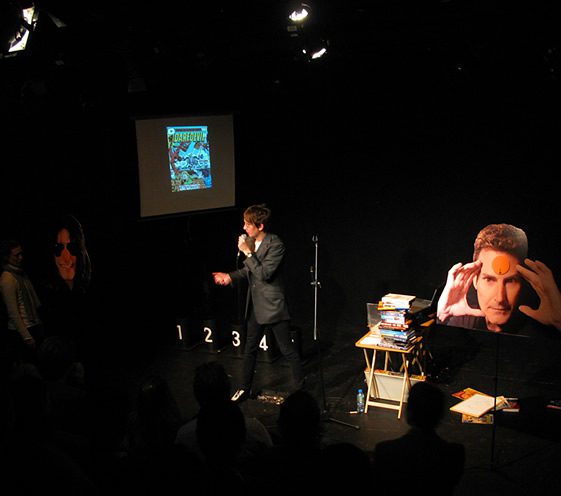 You couldn't live without…
The room to experiment, close friends and new people.


What makes you smile?
Absurdity and kindness.



Fish and chips, Cornish pasties… what's your favourite British dish?
I must confess that my one food weakness is Yorkshire pudding. The hard work of Aunt Bessie means I can now indulge my obsession 4-5 times a week. Luckily, I have a high metabolism.


We're going to the pub and we're buying, what are you drinking?


Ginger beer, please. And a packet of cheese and onion crisps. Oh, and see if we need to leave a deposit for the darts. Thanks.
What's next for you?
I'm continuing to develop Choose Your Own Documentary. We have a series of shows at the Southbank Centre in the Autumn, then we're looking to tour in the new year. I'm hoping to write a book that tells the bigger story that a live performance or film documentary can't tell. Apart from that I'm growing a living copy of Richard Brautigan's 'Please Plant This Book' and documenting it – www.BrautiganSalad.com – and gearing up for my annual nine-day darts party – Mini-Lakeside 2013 – to celebrate the world darts championship in January.