If anyone we've featured so far in our Create GB project knows the quirks of Britishness best, it's Brighton-based photographer Simon Roberts. His series We English explores the mundanity of British life, side-stepping the fun-poking of Martin Parr by finding a beauty in the banal, commissioned as the official Election Artist by the House of Commons Works of Art Committee (2010), Roberts managed to capture Brown's 'bigoted woman' gaffe first-hand, whilst his ongoing series Pierdom documents the country's remaining pleasure piers – this photographer's work is Britain epitomised.
With that in mind, and as we're major admirers of his exquisite style, we spoke Create GB with the man himself…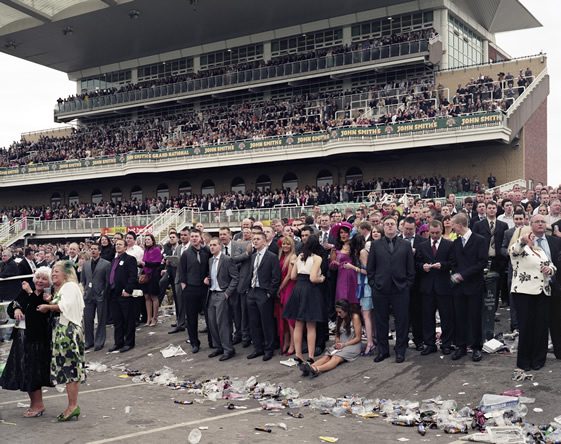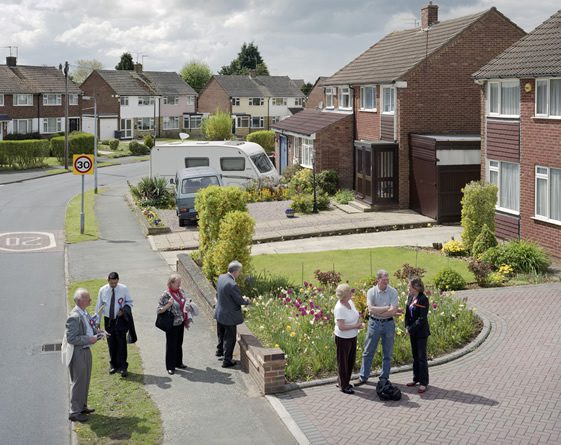 Where's your hometown, and where are you based now?
I was born in Croydon, grew up in the Surrey suburbs and now live in Brighton (well Hove actually!).
Is Britain's creative industry too London-centric?
Absolutely not, my home city is full of dynamic and inspirational artists of all kinds. Not to mention the fact that a bunch of talented creatives working in London seem to live in Brighton.
How would you describe British creativity?
Historically I'd say that the British creativity has been innovative, radical and adaptable. I just hope that rather than be stifled in this era of austerity, a new generation of creatives is able to flourish.
If we could replace the Queen on bank notes with one iconic British design, which would you choose?
Kenneth Grange's 1960 Kodak camera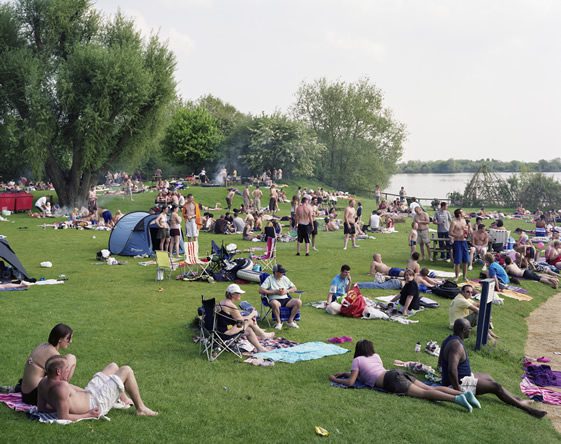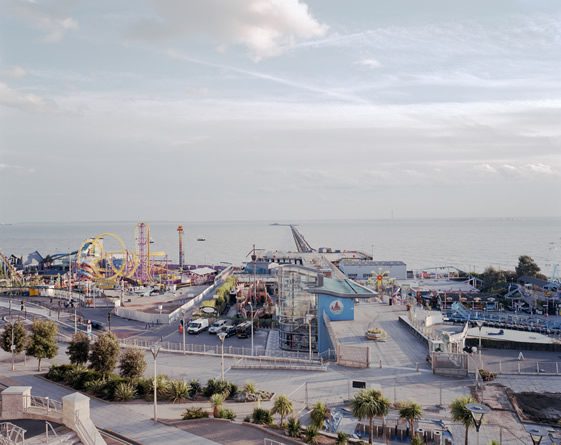 Has being British had an effect on your discipline?
I think being British – or should I say English – has certainly influenced my work, principally because I'm so interested in identity, and how our personal and national sense of identity manifests itself, both in public spaces and in the landscapes that we all inhabit. I've also done a lot of work photographing people in their local environments and producing work that examines the relationship between people and place (which you can see in Motherland and We English.)
The Swinging '60s, punk, Hacienda-era Manchester… is there one period of intense British creativity that you'd like to have been a part of, and why?
The Thatcher years, when a whole generation of young photographers felt compelled to make politically and socially driven work about issues that mattered.
Are there any quintessential British traditions that inform your work?
I'm certainly inspired to be following in a rich tradition of innovative British photographers; Bill Brandt, Martin Parr, Paul Graham, Chris Killip, to name just a few.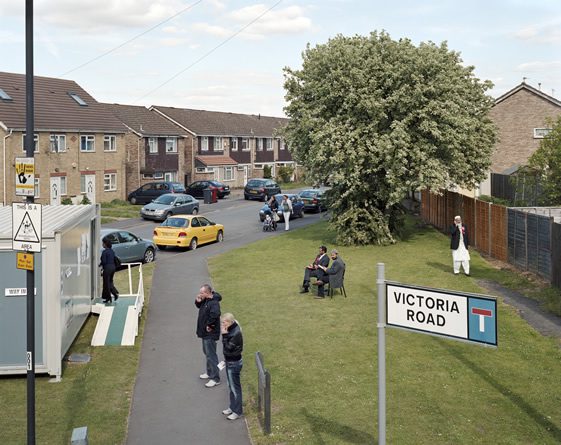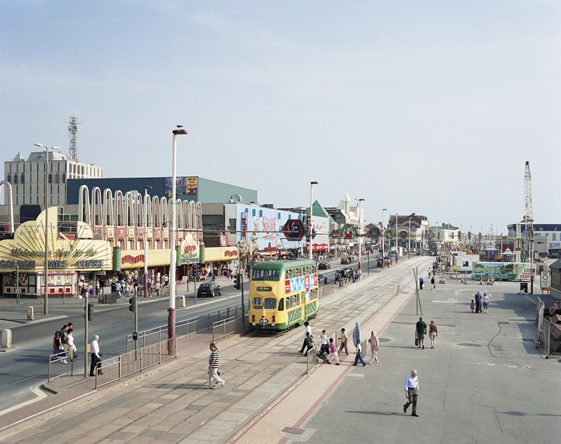 Where in Britain do you feel most inspired?
Running along Hove seafront in the driving rain.
The top 3 British creatives who have inspired you?
L.S. Lowry
Ken Loach
Jarvis Cocker
If you could collaborate with one GB creative, from any field, who would it be, and why?
I'd continue my collaboration with the boys at FUEL (Damon Murray and Stephen Sorrell), who have created the highly original cover designs for all my books.
Will you be watching the Olympics?
I'll be there in person! I have been granted accreditation to the Games by the IOC with the aim of taking a left-field look at this unique sporting event. As with my Election Project photographs, my approach will be an oblique one, where the landscapes and general public – rather than the athletes – are the focus of my exploration.
If creativity was an Olympic sport, who's the one person you'd want to represent Britain on the global stage?
Definitely Grayson Perry.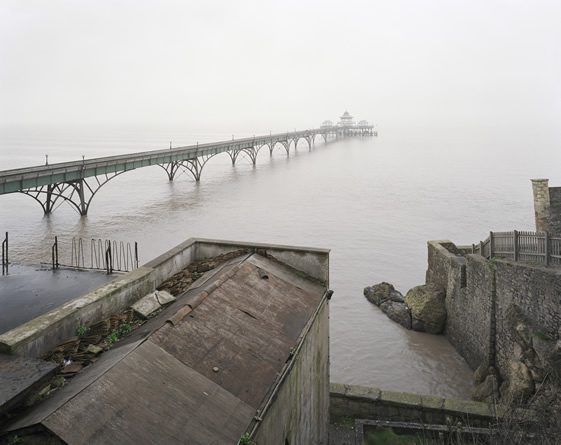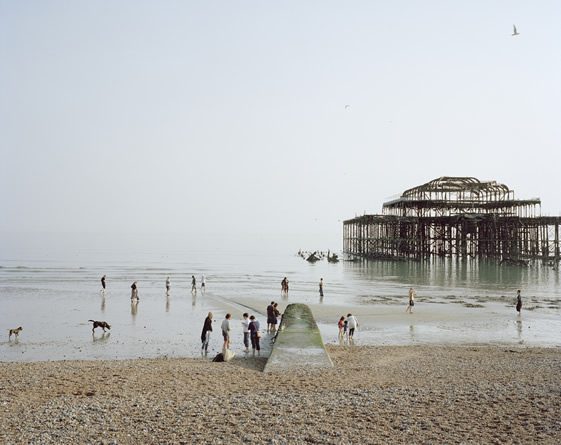 Which sport would you like to compete in at London 2012?
I'd probably pick the modern pentathlon due to its origins in the ancient Olympic Games and curious mix of sports – pistol shooting, fencing, 200 m freestyle swimming, show jumping, and a 3 km cross-country.
You couldn't live without…
My iPhone.
The best piece of advice you've ever been given…
Be an author of your own work, not an illustrator of other people's ideas.
Fish and chips, Cornish pasties… what's your favourite British dish?
Roast beef with all the trimmings.
We're going to the pub and we're buying, what are you drinking?
Bloody Mary, extra spicy.
What's next for you?
I'm currently circumnavigating the British coastline creating a photographic record of the country's remaining pleasure piers, in homage to these monuments of Victorian engineering and eccentricity. A selection of the prints, are currently being exhibited at The Photographers' Gallery in London.