Judy Robinson, aka Paper Tango, is an artist on a mission to push souvenirs up the luxe ladder. Her SPOTS LONDON series of intricately laser-cut gift cards offer up chic-origami interpretations of London's many landmark buildings. Our favourite, of course, is the Tate Modern – Herzog & de Meuron's remodelling of Sir Giles Gilbert Scott's Bankside Power Station is even majestically imposing in cut and folded Italian paper stock.
We spoke to Judy to find out more about her views on British creativity, her inspirations, and those forthcoming Olympics…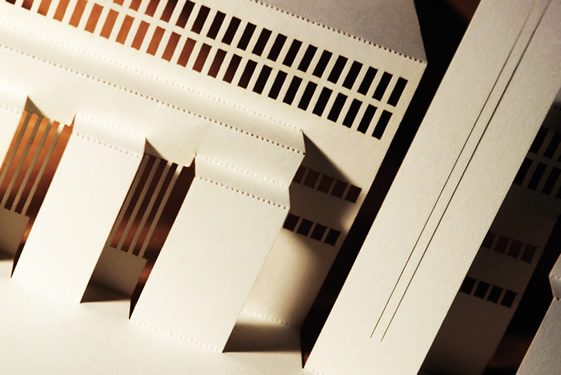 Where's your hometown, and where are you based now?
Originally from Melbourne, Australia but I have been living in London the last 6 years thanks to my British passport.
Do you think location affects creativity?
Definitely, a creative mind is a sponge that soaks up inspiration from all sources. When you are in a city with tremendous creative output it encourages you to push creative boundaries. It's also great to have a vast network of people who support and understand your ideas.
How would you describe British creativity?
Witty, intelligent, surprising, forward thinking, thought provoking, edgy and eccentric.
Where in Britain do you feel most inspired?
London is such a vibrant city with so much to see and do. A trip to the Tate Modern always inspires me to keep creating things no matter how completely bonkers it may be, because there will always be an audience that will appreciate it.
The top 3 British creatives who have inspired you?
Alan Fletcher, Alan Kitching and Peter Saville.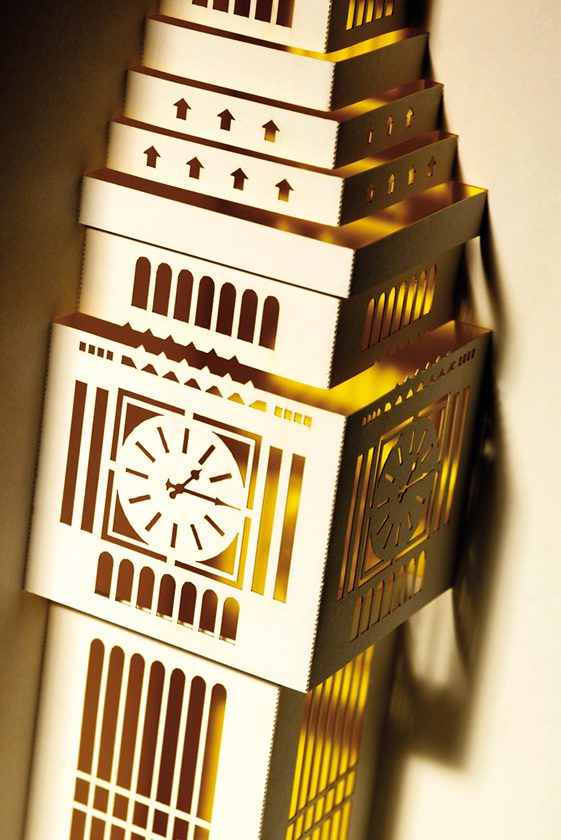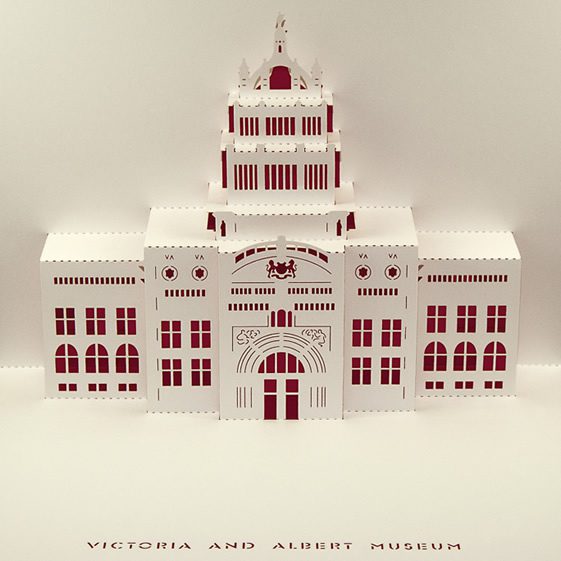 Will you be watching the Olympics?
Yes I've got tickets to the women's 3m springboard diving final. It will be amazing to be sitting in Zaha Hadid's aquatic centre and witnessing all the action firsthand. I would love to go to the opening ceremony though… does anyone have a spare £2012?
Which sport would you like to compete in at London 2012?
Gymnastics, though I don't think I would win a gold medal for my cartwheeling skills!
You couldn't live without…
Music, dancing and my mac of course.
What makes you smile?
Seeing the sun come out in London on its rare occasions.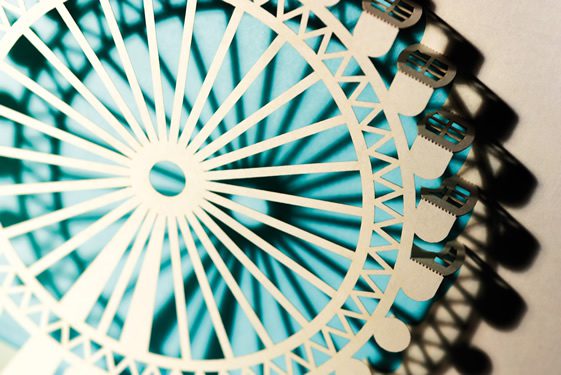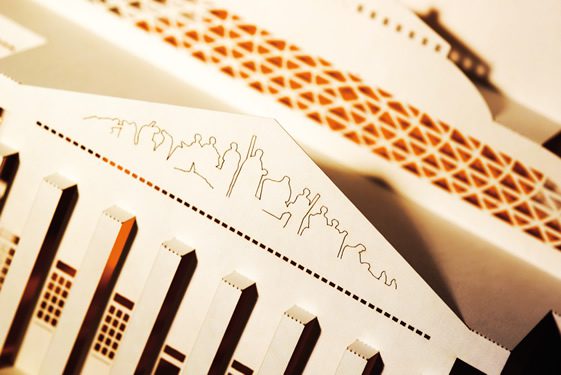 The best piece of advice you've ever been given…
Your intuition is your greatest gift. Trust it!
We're going to the pub and we're buying, what are you drinking?
Either a pint of cider, a Pimm's or a G&T.
What's next for you?
Finishing the Paris range, and then creating one for New York. Hopefully one day seeing my cards all around the world.